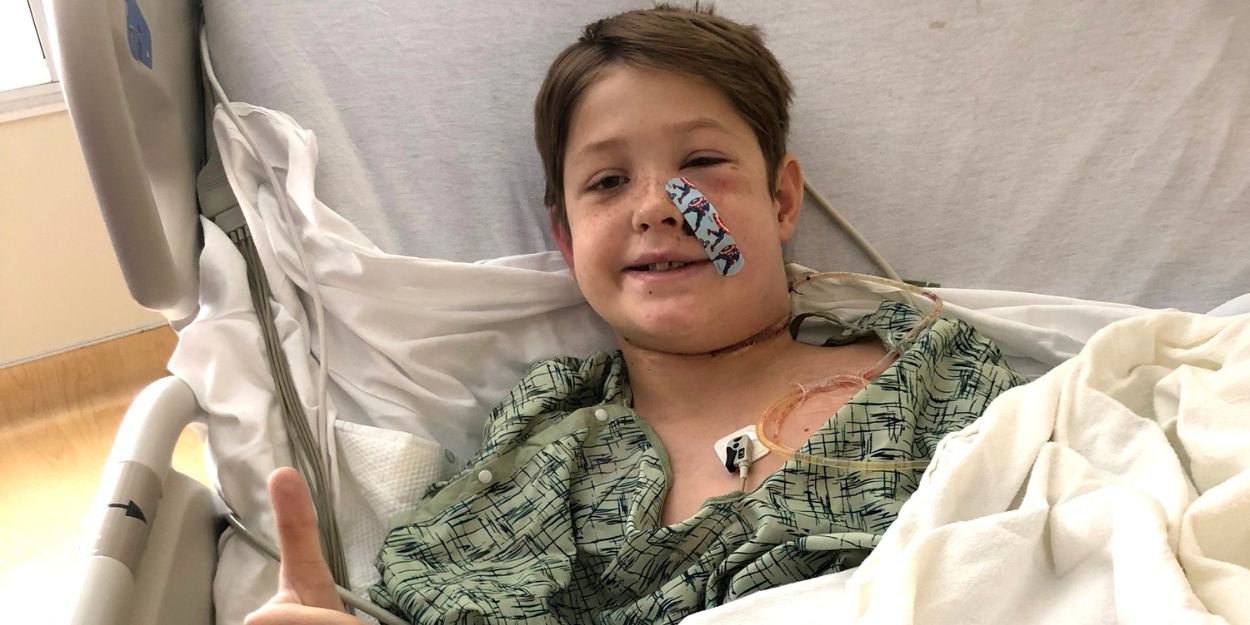 ---
"Every day I see a miracle in my house. It is a living, walking miracle. The hand of God was on my son! »
Four years ago, Christian Info told you about the tragedy experienced by Xavier Cunningham. When he was 10 years old, while playing with his friends, he tripped and impaled himself on a metal skewer they found and stuck in the ground. The skewer had stuck in Xavier's face, before coming out the back of his head.
Koji Ebersole, the director of endovascular neurosurgery at the University of Kansas Health Center, feared that the operation, during which the skewer would be removed, would be fatal to the little boy. But Xavier's parents, Shannon and Gabrielle, relied on God.
"I said, 'Lord, I don't care, I know you have a plan.' "
After several hours of operation, the young boy woke up without the slightest sequelae. Today, everyone calls it the "Miracle of Missouri". And FaithPot reports that the town's mayor has even declared a Saturday in October "Xavier Cunningham Miracle Day."
Asked, his mother still gives glory to God.
"Every day I see a miracle in my house. It is a living, walking miracle. The hand of God was on my son! »
MC