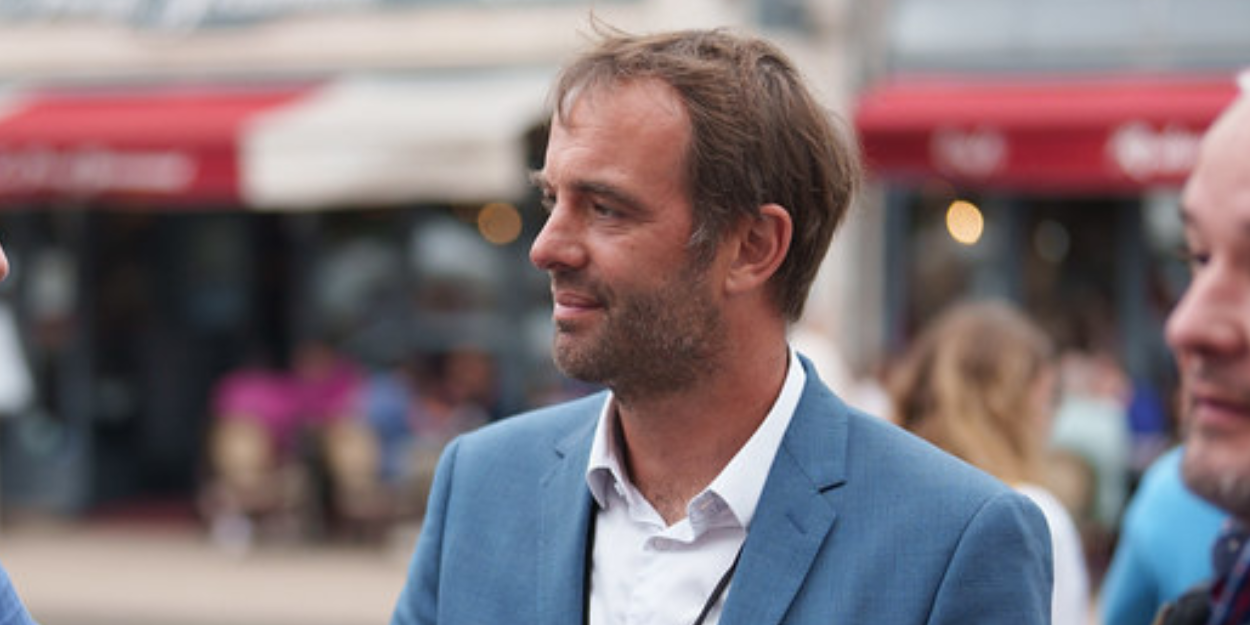 ---
Since his election in 2020, the young socialist mayor of Montpellier Michaël Delafosse has become the herald of unapologetic secularism which recently earned him the honors of Paris City Hall but also severe criticism from his own side. LEFT.
On November 8, the Secularism Republic Committee (CLR) awarded its "national prize for secularism" to the mayor of the 7th largest city in France, in the village hall of the Parisian town hall, in front of several hundred guests.
To give it to him, the association, close to the Grand Orient de France, the most important Masonic obedience in the country, had chosen Charlie Hebdo's lawyer, Richard Malka.
A 46-year-old professor of history and geography, socialist activist since his youth, Michaël Delafosse has "made secularism the alpha and omega of his policy", praised the famous lawyer.
As soon as he was elected, he made the granting of subsidies to associations conditional on the signing of a "charter of secularism", he "developed public and secular educational support" and put in place an "awareness and training plan compulsory secularism" for the thousands of agents in the metropolis, listed Me Malka.
"When you are a man or woman of the left, defending, promoting and bringing secularism to life, that sounds obvious," replied Mr. Delafosse.
Deeply shaken by the assassinations of Samuel Paty and Dominique Bernard, this father of two children, who continues to teach three hours a week in a college in Montpellier, dedicated his prize to "all teachers", urging them to "not give up." ".
In his speech, he also denounced the "fanaticism which works against Islam, as it used to work against Catholicism in France".
"Unacceptable Things"
"When I became mayor, there were municipal premises which had become, here and there, places of prayer, single-sex places, things that were not acceptable," he then confided to AFP, back to Montpellier.
At the launch of his charter of secularism, he admits to having been entitled to "contestation from the ultra-left" and to accusations of racism which he describes as "anything", he who advocates an open city on the world in this region of the south of France where the extreme right has important strongholds such as Béziers and Perpignan.
The secretary of the association La Libre Pensée in Hérault, Alban Desoutter, however denounces a secularism of variable geometry, reproaching for example the mayor for having until recently granted "illegal" subsidies to the Catholic festival of Saint -Roch.
"Its price is rather the price of the best possible exploitation of secularism," criticizes its main opponent in the municipal council, Alenka Doulain (DVG, supported by France Insoumise).
"We are faced with a mayor who distorts the principle of secularism", who makes it an "object of discord" and "targets" the "Muslim population of Montpellier", accuses the elected official. In the law of 1905, the principle of secularism "applies to the State and not to associations", because "we can believe what we want in France", she explains.
"Moment of truth"
"There are people on the left who no longer consider secularism as the heart of commitment and who have deserted this theme. Jean-Luc Mélenchon, we can clearly see that he has turned his back on this subject," counter- attacks Mr. Delafosse, while France Insoumise is regularly accused of giving ground on secularism in order to capture the votes of Muslim voters.
"The left must talk about secularism while carrying out a social project, because one does not go without the other," believes Mr. Delafosse, emphasizing that his defense of secularism is accompanied by the renovation of impoverished neighborhoods in Montpellier.
Mr. Delafosse "based his stature on order, the Republic, secularism, security", adopting a "posture which confines him a little", estimates a close friend of the boss of the PS Olivier Faure - with whom the mayor of Montpellier maintains execrable relations - while recognizing his convictions as "deeply left-wing and against social inequalities".
"He is one of those young elected officials, like Benoît Payan in Marseille, who prove to be good in their position. If they are re-elected, they become national figures, the moment of truth will be the municipal elections. If he does not is not re-elected, he is dead", adds this socialist leader, having requested anonymity to speak freely.
Writing (with AFP)
Image credit: Flickr / Creative Commons