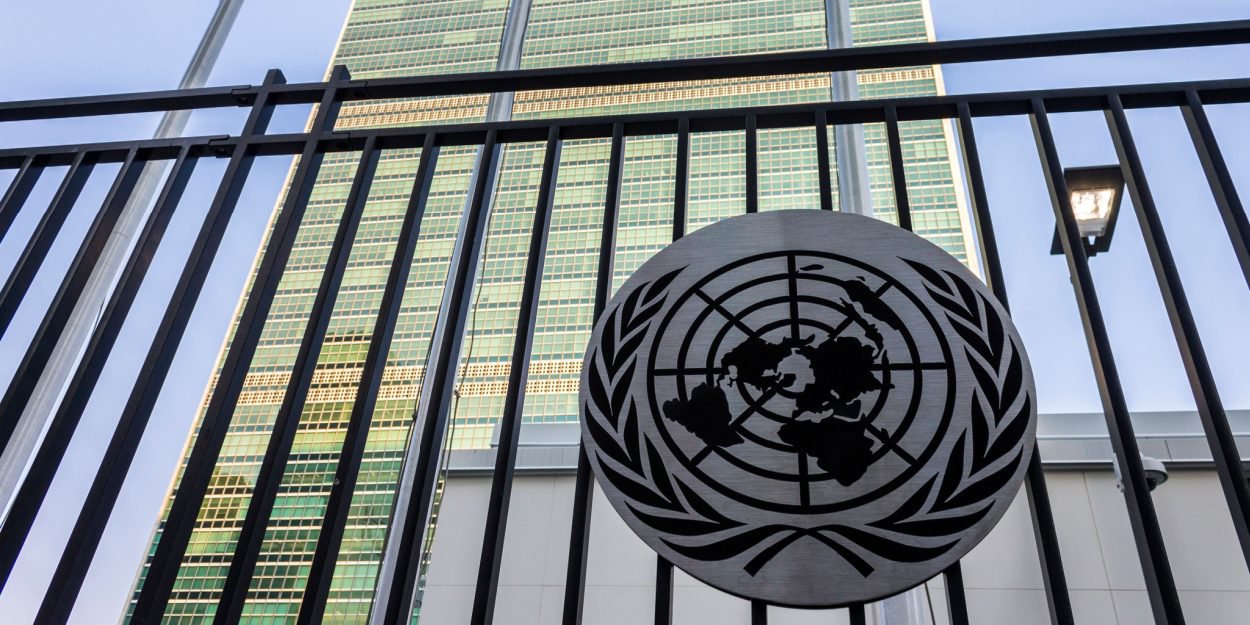 ---
Speaking on the International Day for the Total Eradication of Nuclear Weapons, UN chief Antonio Guterres called for an end to "nuclear blackmail" and a recommitment to peace.
Gathered at the UN headquarters in New York, world leaders as well as senior government officials commemorated, on Monday 26 September, the International Day for the Total Elimination of Nuclear Weapons.
The head of the United Nations, Antonio Guterres, recalled in particular on this occasion that "nuclear weapons are the most destructive power ever created" and called for their total elimination, believing that this would be "the greatest gift we can give to future generations".
This statement by Mr. Guterres comes as last month, after four weeks of negotiations around the Treaty on the Non-Proliferation of Nuclear Weapons, the various countries present failed to find a common consensus. Russia opposing a text on its control of Ukrainian nuclear installations.
Despite this failure, he urged countries to "use all avenues of dialogue, diplomacy and negotiation to ease tensions, reduce risks and eliminate the nuclear threat".
He also called on them to work for a peaceful future, believing that to do so, nuclear weapons must be totally eliminated. "Without the elimination of nuclear weapons, there can be no peace. There can be no trust. And there can be no sustainable future," he stressed.
"The age of nuclear blackmail"
In the context of the nuclear threat that Russian President Vladimir Putin poses to the world, the UN chief added, without mentioning Russia, that "the era of nuclear blackmail must end. The idea that any country can fight and win a nuclear war is unreasonable. Any use of a nuclear weapon would incite a humanitarian Armageddon. We have to take a step back."
The President of the United Nations General Assembly, Csaba Krosi, also spoke, saying the war in Ukraine has raised risks of global nuclear disaster that should not be underestimated. He added that the goal of a nuclear-free world was the UN's top disarmament priority.
On Monday, Pope Francis also expressed himself on this subject on Twitter, describing as a "crime" the use "of atomic energy for the purposes of war".
I reaffirm here that the use of atomic energy for war purposes is, today more than ever, a crime not only against man and his dignity but against any possibility of a future in our common home. #Peace #NuclearDisarmament #CreationTime

- Pope Francis (@Pontifex_fr) September 26, 2022
Melanie Boukorras
Image credit: Shutterstock / Joaquin Ossorio Castillo / United Nations Headquarters in New York