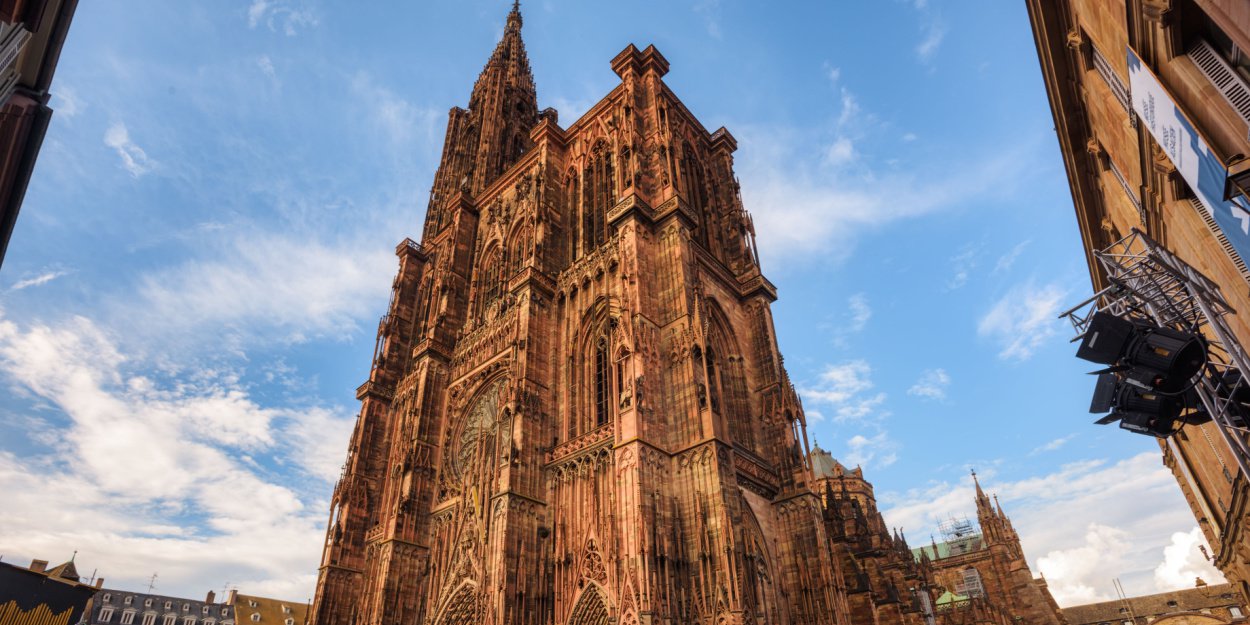 ---
The State has no obligation to restore the green ray of Strasbourg Cathedral, which illuminated on the days of the equinox a Christ in stone, obstructed since the renovation of a stained glass window, the administrative court of Strasbourg ruled on Friday.
This green ray, produced by a ray of sunlight passing through a stained glass window depicting "the foot of Judah", "illuminated the crucified Christ from the pulpit" of the cathedral, indicates the website of the religious building.
It attracted hundreds of tourists and onlookers on the rare occasions when it was visible, during the spring (March 20 or 21 at 11:38 a.m.) and autumn (September 22 or 23 at 12:24 p.m.) equinoxes.
But this ray was "probably" only due to a 1972 restoration during which a stained glass window "would have been replaced by raw glass and, therefore, very transparent" according to the cathedral's website.
This glass was replaced during a recent restoration, announced the regional directorate of cultural affairs (Drac), which put an end to the phenomenon.
A petition had then been launched to demand the return of the green ray, bringing together more than 3.900 signatures, and a surveying engineer had seized the administrative court, which therefore rejected his request.
The court stressed that this phenomenon "was not wanted by the designers of the cathedral" and was due "only to a summary restoration, not in conformity with the initial work of art".
He ruled that the State, which has "not disregarded its obligations to preserve a historic monument", is therefore "not obliged to restore this green ray".
"I am sickened by this lack of open-mindedness", lamented to AFP Maurice Rosart, discoverer of the green ray, at the origin of the request. "The thousands of people who came to see the green ray, are they rednecks?" he asked, indicating that he was considering appealing.
"You will see, Monday, for the equinox, there will be people at the cathedral, that I can tell you," he assured.
The Editorial Board (with AFP)
Image credit: Shutterstock/Boris Stroujko