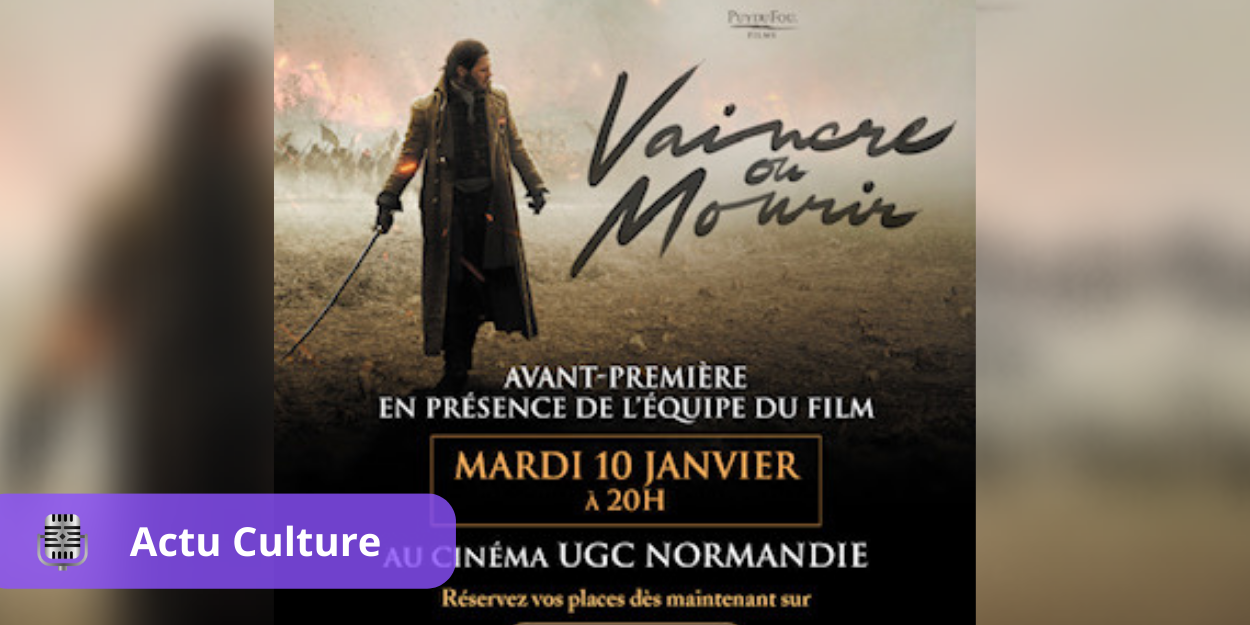 ---
You don't have anything planned yet for this Tuesday, January 10, 2023 at 20 p.m.? Book your place quickly to attend the exceptional preview of Puy du Fou's first film "Vaincre ou Die" which will take place in Paris at the UGC Normandie.
The film directed by Vincent Mottez and Paul Mignot, is inspired by the show "The Last Panache", which has already conquered nearly 12 million spectators at Puy du Fou "Vaincre ou Die" retraces the fight of Commander Charrette.
Retired at his home in Vendée, this former officer of the Royal Navy will take the lead of the rebellion which rumbles in the country where the promises of the French Revolution have given way to disillusion. In a few months, the idle sailor becomes a charismatic leader and a shrewd strategist, bringing in his wake peasants, women, old people and children, of whom he makes a formidable army because it is elusive.
On the occasion of a series of previews which took place throughout France on December 8, 2022, Saje distribution et Puy du fou movies, have already brought together 25 spectators in dark rooms. Before its theatrical release on January 000, 25, a few dates are still planned to discover the film in preview, in the presence of the film crew. This will be the case, this Tuesday, January 10 at 20 p.m.UGC Normandy on the Champs Elysees.
The entire Puy du Fou team, as well as the film crew - producers, directors and actors - will be there to meet you and talk with you about this great human and historical adventure that they have brought to the screen!
Don't wait any longer to reserve your seats by clicking here.
And for those who are not in the Paris region, discover the list of other previews in the presence of the film crew:
Have a good film season!
Marie-Laure Liller