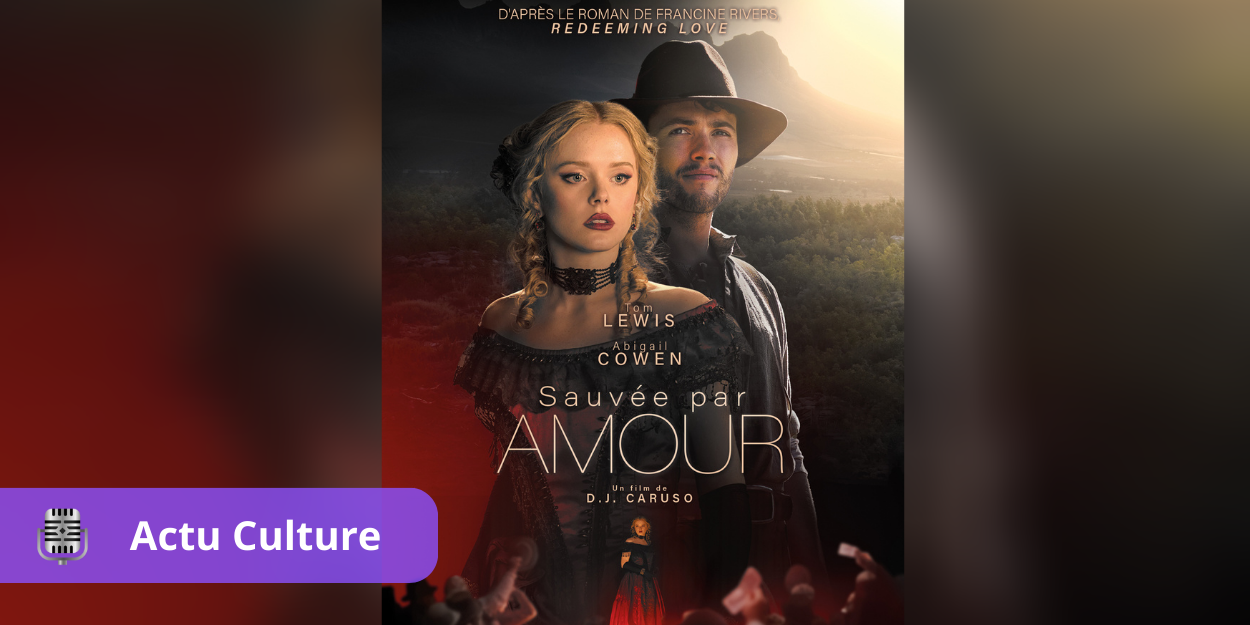 ---
That's it, the magnificent romantic western Saved by Love, adapted from the book by Francine Rivers (Redeeming Love) finally arrives in France! You can now order it by DVD on the Saje Distribution store or watch it streaming on the platform The Christian Film.
Before telling you more about this overwhelming love story, we let you discover the trailer:
In this film we meet Angel, who had to learn to fend for herself since childhood, and ended up working as a prostitute. Until the day when she will meet Michael Hosea, who will show her that another path of love is possible. Then begins for Angel, a long road to discover that forgiveness, love, and redemption are possible.
To tell this story we find the director DJCaruso (Numéro Quatre/XXX reactivated), the sublime actress Abigail Cowen (I still believe/Stranger Things) in the role of Angel as well as Tom Lewis who interprets Michael Hossea. Grey's Anatomy fans will also recognize actor Eric Dane.
A beautiful story of redemption to watch without delay!
Marie-Laure Liller