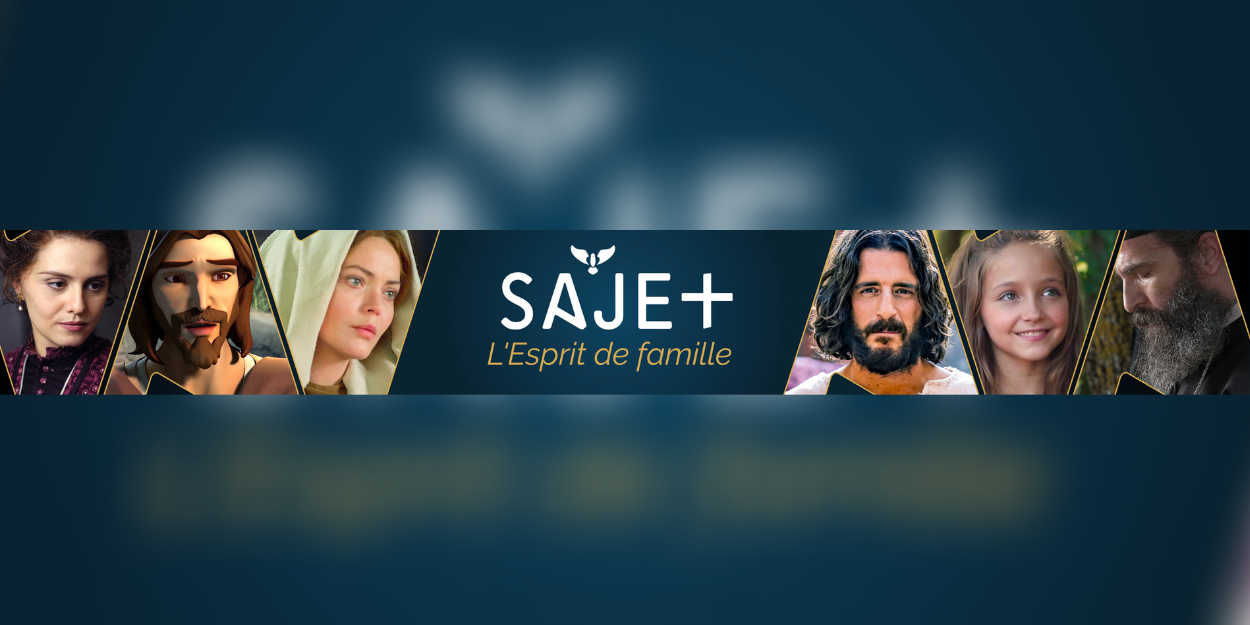 ---
Since yesterday, the platform allowing you to watch Christian films online, aka Le Film Chrétien has changed its name and logo to become saje+. The video on demand and subscription service offered by Saje distribution remains the same. You can always take advantage of an offer with a subscription, or simply rent or buy videos online whenever you want.
saje+ aims to be a platform for the whole family. You will find new films, lives of saints, the famous series The Chosen, documentaries, as well as cartoons for children. You will have the choice as for Le Film Chrétien, between 3 subscriptions: monthly, half-yearly or annual. Saje+'s app is available for tablets and mobile phones, allowing content to be watched offline. The application will soon also be available for laptops. If you don't feel like committing, no problem, all content is available for rent or purchase, so you have no more excuses not to watch movies that make good for the whole family.
It's been almost 2 years since Saje distribution started proposing a video on demand platform. The Christian-inspired film distribution company plans to develop the platform even more, offering new content more regularly, and hopes to be available on TV boxes soon, but it won't be for now, it will still have to wait some time.
in the meantime, Saje distribution offers us a new face with saje+ : the family spirit.
Marie-Laure Liller