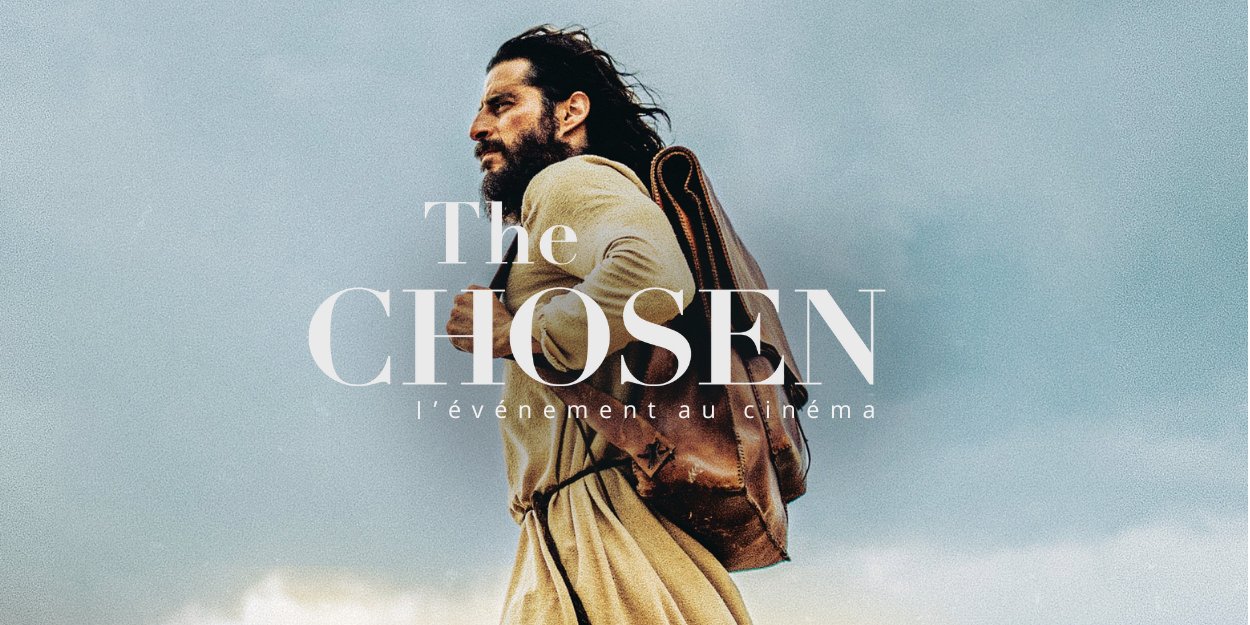 ---
On October 6 and 8, 2023, a unique event is being prepared throughout France. The first two episodes of season 3 of The Chosen series, as well as new content will be broadcast exclusively for the first time on the big screen, in all cinemas in France.
The ticket office is already open and for all those who live in Ile de France, a big surprise awaits you: Jonathan Roumie, the actor who plays Jesus, invites you to Grand Rex of Paris for an exceptional session in his presence!
The Chosen is the phenomenon series retracing the life of Jesus which landed in France in 2021 for season one, and in 2022 for season two, with a broadcast last December on the C8 television channel.
This year, Saje Distribution wanted to mark the occasion by joining forces with CGR EVENTS, to create a unique event for French spectators. In the United States, the broadcast of the series on the big screen met with great success: it found itself for a weekend at the top of the box office.
It must be said that the series The Chosen seduces a lot and surprises with its originality and simplicity. Its director Dallas Jenkins has planned a total of 7 seasons to tell the life of Jesus... The initiatives to make the series known and to use it as a tool to make the message of Jesus known are numerous, in particular with the The Chosen ambassadors.
Don't wait any longer to join the adventure, by taking now your ticket in the cinema closest to you, and by mobilizing so that cinemas are full of spectators. Season 3 of The Chosen will be broadcast this year at Christmas on C8.
For those who haven't been able to see the first seasons yet, you can catch them on saje+, or buy them on DVD at the shop from Saje Distribution.
In the meantime, discover the trailer of this unique event:
Marie-Laure Liller