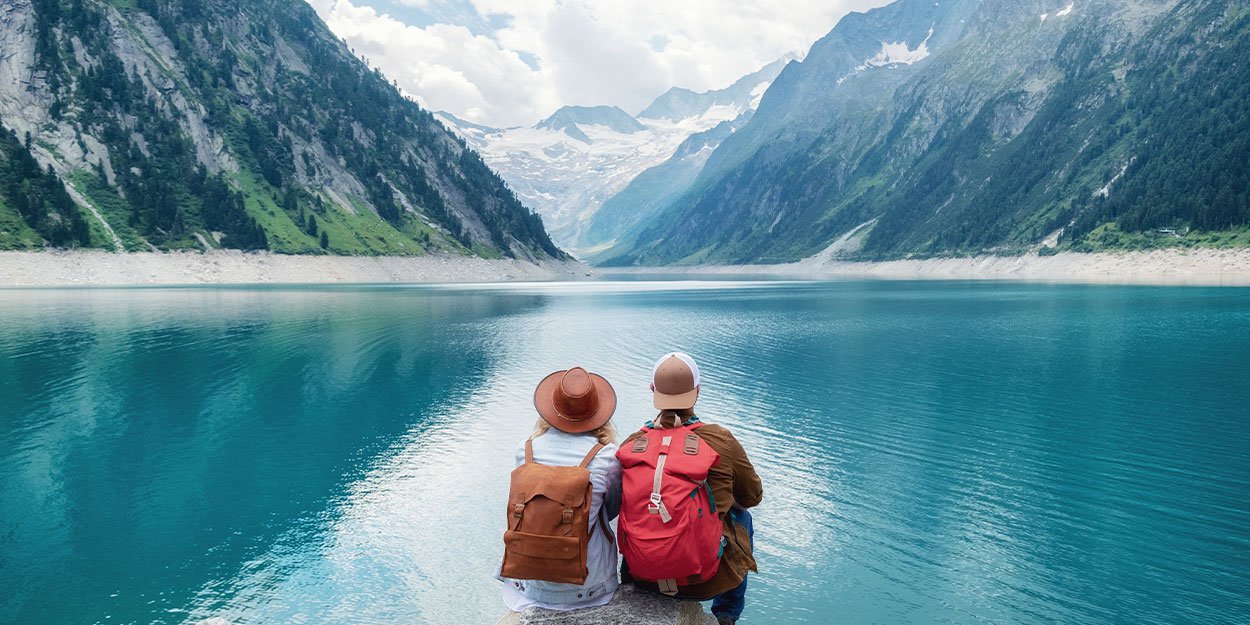 ---
Today in Europe, we marry less and divorce more. Since 1965, the crude marriage rate has fallen by nearly 50%, while the crude divorce rate has more than doubled. A sad and revealing observation of a society that is moving further and further away from the biblical model of the family.
Unfortunately, it seems that Christian couples are not immune to the painful statistics. One in two marriages fails, among Christians and non-Christians alike. Pastor Ron edmondson is married and father of a family. If he does not present himself as a model of the perfect husband, he offers to think about what he calls, the 7 commandments of Christian marriage.
They are in no way biblical commandments like the 10 commandments received by Moses, but simply a fun way to present some great truths about the couple that we let you discover here, and which will, we hope, inspire you. and motivate you.
You will serve each other
Marriage is not a 50/50 contract. It's a 100/100 alliance, each willing to give up everything for the other. Paul in the Epistle to the Ephesians speaks of mutual submission, and that is what the couple is talking about. Everyone gives with joy, in love and without expecting anything in return.
Continually give thanks for all things to God the Father, in the name of our Lord Jesus Christ, submitting yourselves to one another in the fear of Christ.
Ephesians 5: 21
How will you serve your spouse today? Are you more the one who gives or the one who receives?
A friend told me one day that in a working couple, "there is always a pleasure seeker and a servant"... If this is the case in your couple, on the contrary, something is malfunctioning. Do not fall into this trap which can be destructive in the medium and long term.
You will like it unconditionally
If God asks us to love our enemies, imagine how true this is for our # 1 partner in life. The person we have loved passionately, with whom we have built a home and a common history?
Are you expecting a change in your partner's life or actions? Do you see its faults more than its qualities? Do you have a hard time giving up the ideal you had in your head?
The perfect person does not exist. You are not, moreover, yourself. Love the one who shares your life, with his faults that no one knows better than you, without conditions, without a little asterisk at the bottom of the page, and without specific expectations.
You will respect each other
Everyone needs respect, recognition, and even admiration from their spouse.
Do you ever make fun of what your partner says? To despise in your heart his work or his daily efforts? Do you find it difficult to highlight his qualities and value his achievements?
If so, then you are on a very slippery slope. Remember to make a small list of everything you like about each other, everything that made you one day fall in love, that you decided to be together for life, and keep it. focus on these things.
You will not put any other relationship above this one
Let not man therefore separate what God has united.
Matthew 19: 6
This statement from Jesus is not just a punchline on marriage. It is about God's deep desire for the couple. Nothing should interfere in the relationship between a man and a woman. Neither parents, nor work, nor friends, nor social networks, nor sport... Not even children. The couple's relationship is unique and precious, and it should be cared for as such.
Do you sometimes prioritize your work, your best friend, your children, your well-being over your relationship? Beware of this, because the distance is not always immediately visible, but the consequences can be dramatic.
You will engage beyond feelings
"I no longer feel the same things"... "I no longer have feelings"...
Strong marriages last over time because the spouses have learned to overcome their emotions and fleeting feelings.
It is well known, after the passion of the first times and the phase where the feeling of love becomes more mature, comes the time of the de-idealization of the other, the disillusion...
It is only after having passed this stage where it is necessary to silence the emotional reaction in favor of commitment, that your relationship will begin to take root.
By committing yourself to each other, by working for the well-being of your couple, by creating moments of intimacy, your union will become stronger and will be anchored in a peaceful and serene way.
You will consider the interests of the other before your own
This point is complementary to several others seen previously. It concerns perhaps the more mature couples, those who have reached a certain stability. When one or the other of the spouses begins to make more and more personal choices, whether professional or leisure, leaving the other only the feeling of exclusion. It is therefore important to seek balance, and never forget what are the interests of the other, what are the consequences of a personal decision on his life, and how choices and decisions can be made. seeking the good of the other.
Here is the first part of the verse of Matthew 19: 6 that we mentioned above.
They are no longer two, but they are one flesh. Let not man therefore separate what God has united.
If physically the image seems obvious, it is possible that in a broader way, this request is one of the most demanding there is. Become one...
We must of course not lose sight of the fact that this is a process. We could thus compare it to sanctification. We never achieve holiness on this Earth, but we can apply ourselves to seeking it. We never completely form "one flesh" with our spouse, but we can apply ourselves to seeking it.
So this is one of the important keys to a successful marriage. Agree to enter into a demanding, long process, which involves commitment, renunciation, humility, sharing, self-sacrifice...
Finally, a good question to ask yourself to begin to assess where your relationship is today, would perhaps be, "My partner and I rather tend to get closer or to move away over time"? The answer will be a good indicator and may be an opportunity to put your priorities back in order.
HL
Read also on the same subject:
The 5 stages of love - Why do so many couples not go beyond the third?
Article originally published in April 2019