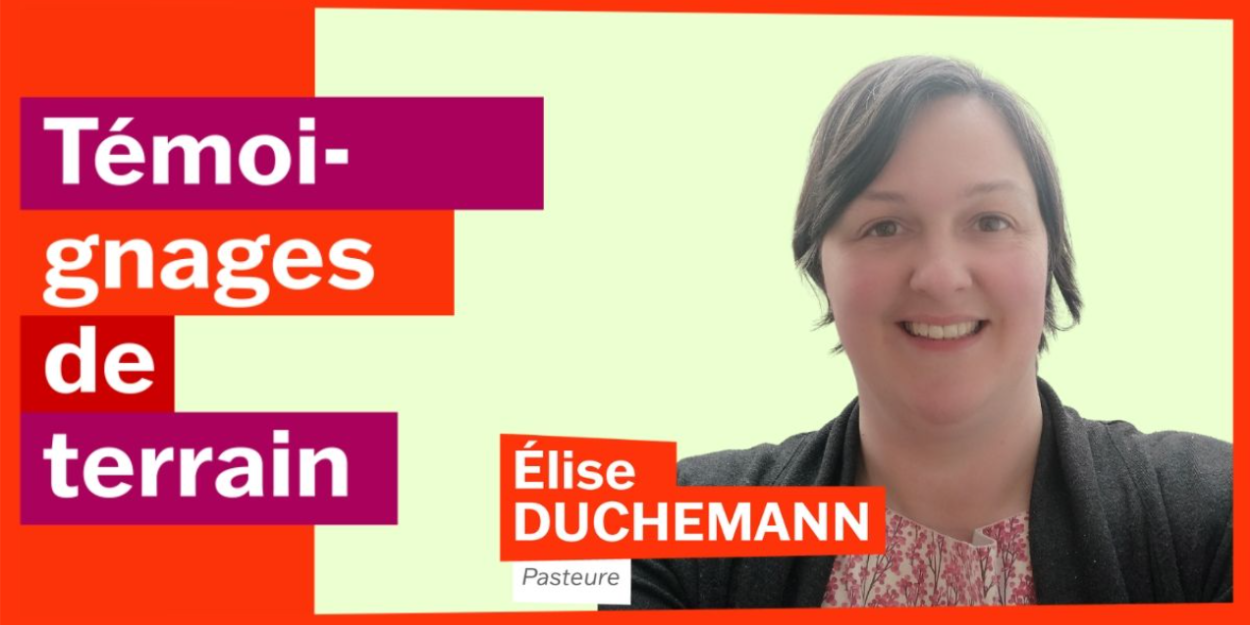 ---
Élise Duchemann left Paris to announce the Gospel in a small town in Indre, isolated from any Christian presence.
Nothing predestined Élise to live one day in Argenton-sur-Creuse, a town of barely 5000 souls located in the Indre, between Châteauroux and Guéret. Yet the Parisian, who grew up in the 19th arrondissement, "near the Buttes-Chaumont", has been enjoying it for 12 years now. A change of life whose idea had begun to germinate a few years earlier, when she was a student in a Bible institute in England. "I left with a view to training for the mission. I was thinking in particular of Africa," she explains.
"But one day, I came across a video of a woman from Creuse, who explained that she had no Christian community less than an hour and a half away. that I serve within these rural areas."
spiritual wasteland
A revelation for Élise, who plunges back into her childhood memories in the capital. "My mother was a Christian, and she could easily take me to church," she smiles.
"And even though she had to drag me there for a while, I ended up getting hit too. That's why I'm grateful."
So with Mickaël, her husband, they seek what they call "a spiritual desert", with the hope of bringing the Good News of the Gospel there. Accompanied by FranceMission, so they moved to Argenton-sur-Creuse in 2011.
Coffees and beers
Then begins for the couple a work of integration which will last several years. Élise becomes President of the school's friendly, joins the town hall ... "That's how it happens in rural areas ... We gain people's trust, by drinking a lot of coffee and beer" laughs she. "And then gently, we display the color of the Gospel."
Because it is out of the question for Élise to rush her new fellow citizens with her big clogs. Especially since the evangelicals are very unknown to the inhabitants of the town, as in many places in France. "Either we are unknown, or we are assimilated to Donald Trump" she regrets.
"Ah but there's Luc!"
So the whole issue lies in gaining people's trust. And for that, the couple very quickly has an important ally. His name is Luc and he comes from Argenton-sur-Creuse. "He's a guy from here who converted and who knows everyone. And he's a real evangelist," says Élise.
"On the one hand, he shares the Gospel on his side, in his music store. And on the other, he reassures people who come to see us for the first time and say to themselves: "Ah but there's Luc !"
So little by little, Élise and Mickaël create their "little community", with a core of around twenty people.
"It's not much, but they are people you can count on. We are also setting up three groups of houses further in the countryside, with the hope that it will affect other people."
And every other Sunday, the group meets for worship followed by a meal and an afternoon all together. "Rural is life together!" rejoices Elise.
Too much love
And reasons to rejoice, Élise and Mickaël have often had them during these twelve years spent in Indre.
"I am thinking of a baptism, which we celebrated in the river, as always. These are always strong moments. This baptism was that of a man who had come to visit us, before disappearing for a year. When he came back he said to us, 'There was too much love in your band, I wasn't ready'."
A joy all the greater as the first four years spent in Argenton-sur-Creuse were difficult:
"we felt like nothing was happening!"
So today, the couple is thinking of setting out again, to announce the Gospel in other areas that are isolated from it.
"We feel ready! Especially since with our support, I know that our members are well enough trained to continue to take care of their church !"
Theo Lombardo