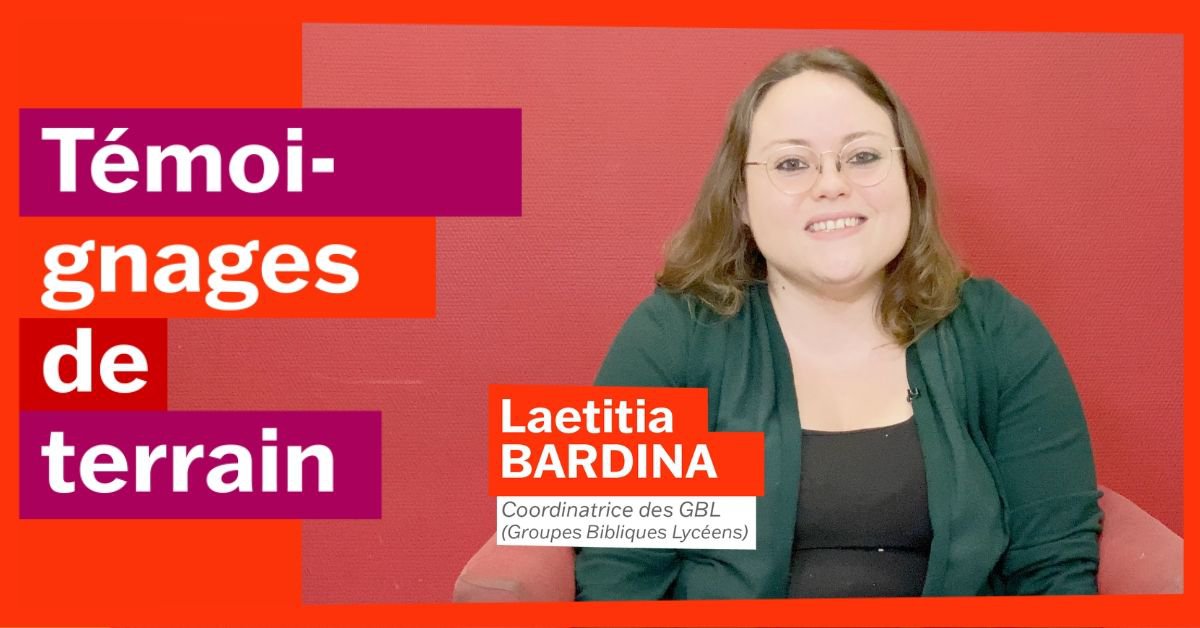 ---
Laetitia Bardina is the coordinator of GBL, an association whose aim is to make the Bible known to high school students, by high school students!
Who are you ?
My name is Laetitia Bardina. I am the national coordinator of the GBL, the High School Biblical Groups. It is an association that aims to make the Bible known to French high school students. These are small groups led by high school students to discuss the Bible with their friends. So it's run by high school students for high school students. There are no adults in the groups.
What is your part ?
We train them to be able to animate these discussions around the Bible, with the COCA method. It means context, observation, understanding, application. It is a method which allows not to make false interpretations of texts and which allows to study the text in its context.
What drives you?
The Bible is no longer known at all by French high school students. There is no more religious education in high school and yet the high school students themselves ask themselves a lot of questions about faith, about existential questions. For me, it seems essential that French Christian high school students talk about their faith and testify to their friends. What motivates us is to make the Bible known in France!
Why is this so important?
We cannot be a Christian without testifying around us, of who saved us. It's just part of our identity!
What is the situation of the GBLs today?
We've been relaunching the GBLs in France for about seven years. We had 5, and today we are at 30. It's great! We see that more and more young people are rising up to share the Gospel. And in each group, we have four or five non-Christians. It shows that young people are thirsty. So that's great! Last week, there was another young person who created his GBL!
An anecdote that marked you?
Three years ago, a girl near Bobigny created a GBL. They were three, including a Catholic and a Muslim. It was going well. And then, after a while, in high school, they started to criticize what she was doing, so we started to worry about her group. But the following week, there are seven people of Muslim faith who came out of curiosity to also share their opinions. Eventually, they kept coming for three years!
How can we find out?
To discover the GBL and GBU (University Bible Groups), and to be able to embark on this fascinating mission, you can go to the site www.gbl.gbu.fr, or contact me directly at the email address gbl@gbu. Fr !
What can we wish you?
I think we can hope that there are more and more young Christians who have the courage to stand up and share the Gospel around them!
Theo Lombardo