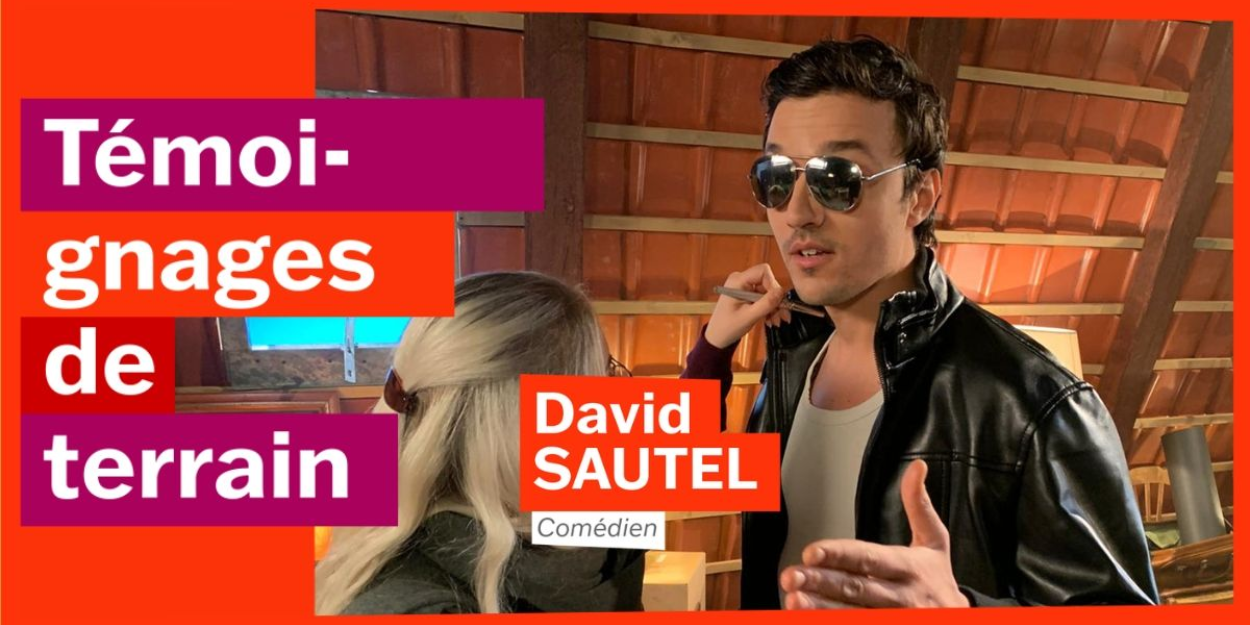 ---
Since the beginning of his career as a theater actor, about ten years ago, David Sautel has tried never to betray his faith in each of his choices. Between sacrifices and beautiful encounters, he tells how he sees his work as an opportunity to testify.
Faith and theater are two inseparable things in David's life. First, because the 33-year-old man has two jobs, that of a pastor and that of an actor. Then because these two love stories began at the same time, when he was only in college.
"It was a period when I was being harassed," recalls the southerner, originally from the Côte d'Azur.
"I needed both comfort and an outlet. I then drew closer to God, and I started acting."
Dilemma
A few years later, while performing a play with his college troupe, David finds himself for the first time in an uncomfortable situation, where his conscience is bothering him.
"I was playing a scene where we were making fun of Christ," he explains. Uncomfortable, he then finds himself faced with a dilemma:
"I said to myself: either I keep quiet or I dare to say what I feel. And I found the courage to speak up."
A position which, to his great astonishment, will be well received by his partners and his director. Faced with David's arguments, about his conscience but also about certain "writing skills" that he notes, the latter decides not to keep the scene.
"Besides, it was this teacher who subsequently opened the doors to the professional world, large troupes and tours...", says David, grateful. A professional world in which he will try to always assume his faith, and even to testify to it.
"Show who we are"
"It has become quite natural to tell the truth," smiles David. Especially since since 2016, he has hosted a TV show on the theme of the Christian faith.
"Suddenly, the people in the area are aware. And I am presented more and more as the Christian of the troop. But with a lot of benevolence!"
A faith that raises many questions among his colleagues. "Often, they ask me questions, and I am delighted to tell them about this Good News in which I believe", explains the actor, who praises in passing the openness of spirit which reigns in the middle of the theater.
"People are curious and have immense sensitivity. I met a lot of people who gave me real life lessons. A company, for example, which voluntarily welcomed refugees", he recalls.
With his Church, David had also organized a collection to provide them with materials.
"It was an opportunity to show who we are. Because it is true that there are few believers in this environment. But many have nothing against Christians, they are simply opposed to religious institutions."
A faithful God
So today, David wishes to inspire all those who evolve in environments where it is sometimes difficult to assume their faith. Advising them to strengthen themselves, to surround themselves well to be ready to say no and make a difference, when they have to.
"I know from experience that God is faithful," rejoices the comedian pastor, who remembers the time when he refused a big tour because he was already involved in a Church project.
It was a huge sacrifice. Yet I realized later, looking back, that God had opened incredible doors for me because of that. It was exactly what I had to do", he rejoices. Before ending with the verse that accompanies him each day:
"Seek first the kingdom and righteousness of God!" (Matthew 6:33)
Theo Lombardo