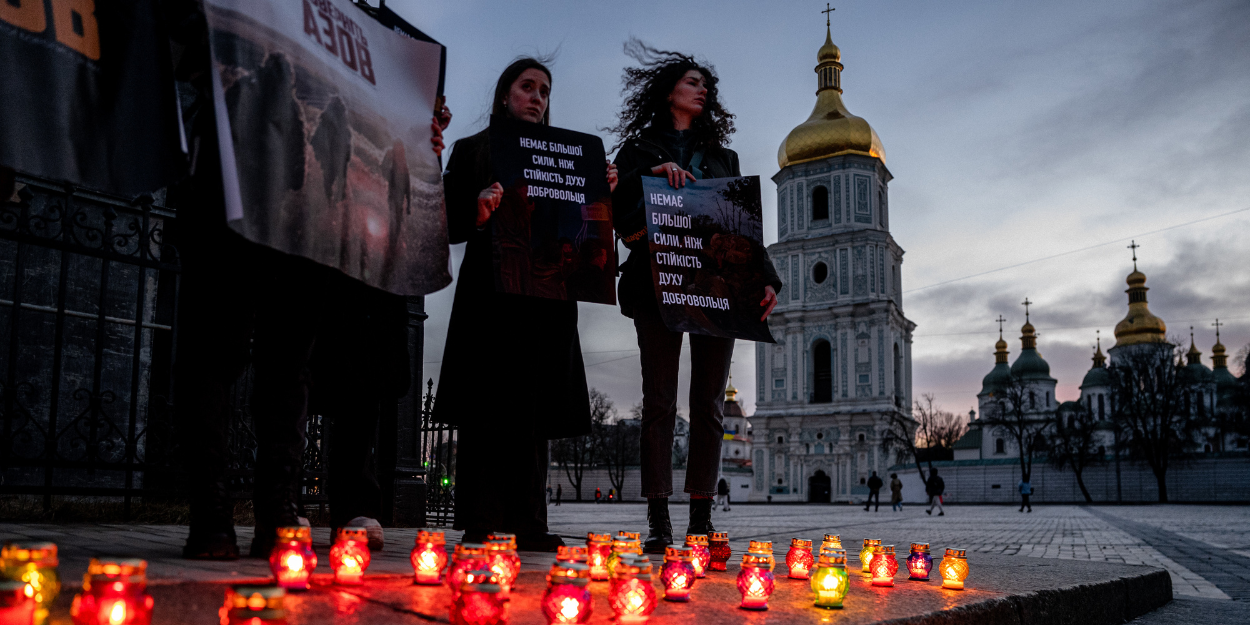 ---
Ukraine's main Orthodox monastery, the Lavra of the Caves in Kiev, is at the heart of new tensions in the midst of the Russian invasion, with the Ukrainian authorities demanding that the branch of the Ukrainian Orthodox Church which until recently claimed of the Moscow Patriarchate.
"We have no intention of moving and we are not going to," the head of the monastery, Metropolitan Pavlo Lebid, said in a video released on Monday.
This Church, historically attached to the Patriarchate of Moscow while another branch of Ukrainian Orthodoxy has attached itself to the Patriarchate of Constantinople, announced in May the breaking of its ties with Russia.
But the Ukrainian government has not recognized this decision, considering that it remains de facto dependent on the Russian Church.
Kremlin spokesman Dmitry Peskov also gave him his support on Monday, deeming the decision of the Ukrainian authorities "inadmissible". As for the Russian patriarch Kirill, he had condemned on Saturday the "state pressure" on this branch of the Orthodox Church in Ukraine, according to his press service.
At the end of 2022, the Ukrainian authorities carried out several searches in religious buildings of this Church and sanctioned clergymen for their positions deemed pro-Russian. The kyiv Lavra had also been searched.
Last Friday, the Ukrainian Minister of Culture Oleksandre Tkatchenko announced the termination of the lease which allowed this Church to rent part of the monastery free of charge.
The decision was taken on the grounds of "violations in the use of state property" by the Church, the minister said on Telegram, without giving further details.
The premises must be vacated before March 29, according to Ukrainian media.
President Volodymyr Zelensky invoked the need to defend "spiritual independence" from Moscow.
"We do not allow the (Russian) terrorist state to preserve means of manipulating the spirituality of our people," he said in his daily address on Sunday evening.
Founded in the 22th century, the kyiv Lavra is the main Orthodox monastery in Ukraine. Listed as a UNESCO World Heritage Site, this museum complex is the largest in the country with XNUMX hectares located in the heart of the Ukrainian capital.
The Editorial Board (with AFP)
Image credit: AFP/ Dimitar Dilkoff