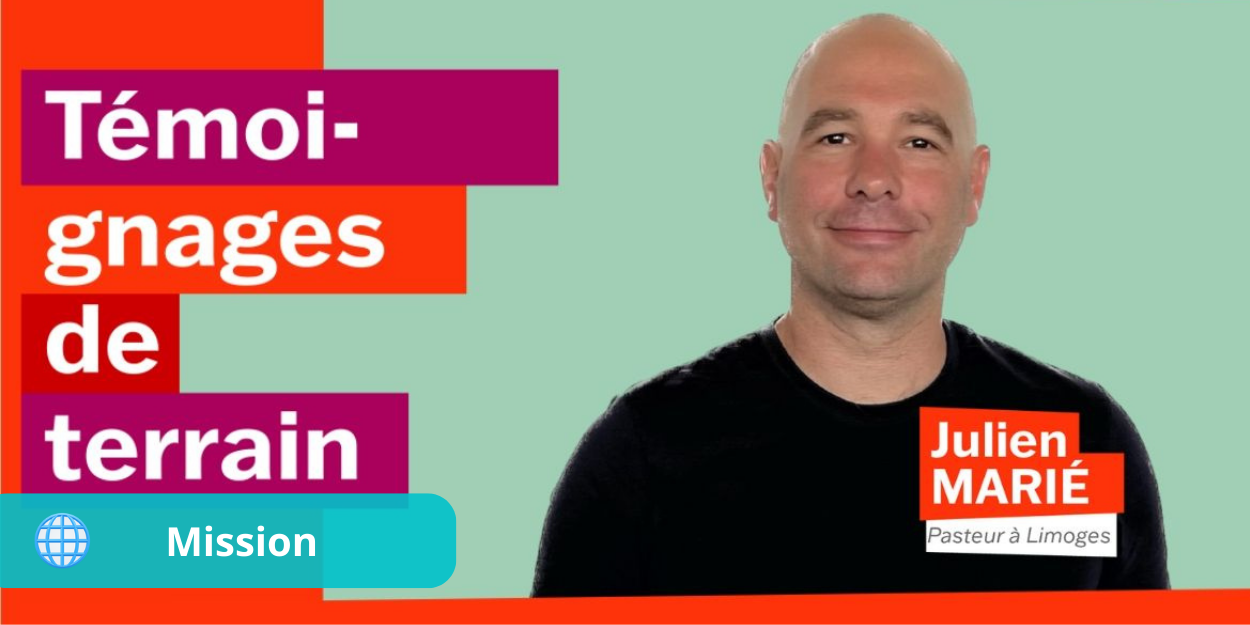 ---
In Limoges, Julien and his Church collaborate with another Church to help the inhabitants of the city. However, relationships have not always been easy.
"When I took up my duties in the Evangelical Protestant Church of Limoges, it had been angry for years with another Church in the city". Julien Marié remembers this first project he faced in 2013.
"There were fights over old stories, old resentments... We absolutely had to settle that. »
The pastor then tries to approach his counterpart, without success. But quickly, the latter is replaced by another. "We met, and we decided to take steps towards reconciliation." A priority in terms of consistency and credibility, according to Julien.
"Many Christians talk about love but don't live it. And if we don't live what we proclaim, then we are actors! »
Quickly, the two men set up a CNEF Committee, to "work in a neutral space". A decision that will allow them to get closer over time. "We realized that we were brothers and that we had to work together".
"What's the use of saying nice words..."
The years pass, and Julien and his Church decide to put social action at the top of their priorities.
"The first wave of Covid was a click. We saw more and more inhabitants of Limoges in need. And what's the use of saying nice words, if behind it we don't love each other in a concrete way? »
So the Church creates an AFP (Protestant family association) to act in its city. "Housing, feeding, clothing, supporting people in need... It has become the heart of our daily life". A daily life that they share with the AFP of the other Limogesh Church. "That's all we want. To love each other and to love others, because that is first of all what God has done for us. And of course, to see lives transformed."
A love that bears fruit
"In our Church, there are about ten people who come who would not have been there if we had not undertaken all our social actions. I am thinking of a woman who suffered from domestic violence, whom we accompanied in all her steps and who one day asked us for a Bible. His life has completely changed." And the Church does not intend to stop there. She hopes to be able to help her city even more in the future.
"Pray that we may always have more volunteers and financial means. And also, pray that the Churches concretely live the love of God among themselves, that they work together to improve the atmosphere of their city! »
To contact Julien and his Church, click here.
Theo Lombardo