Testimony of a French Christian from Armenia: Azerbaijan's aggression takes on international proportions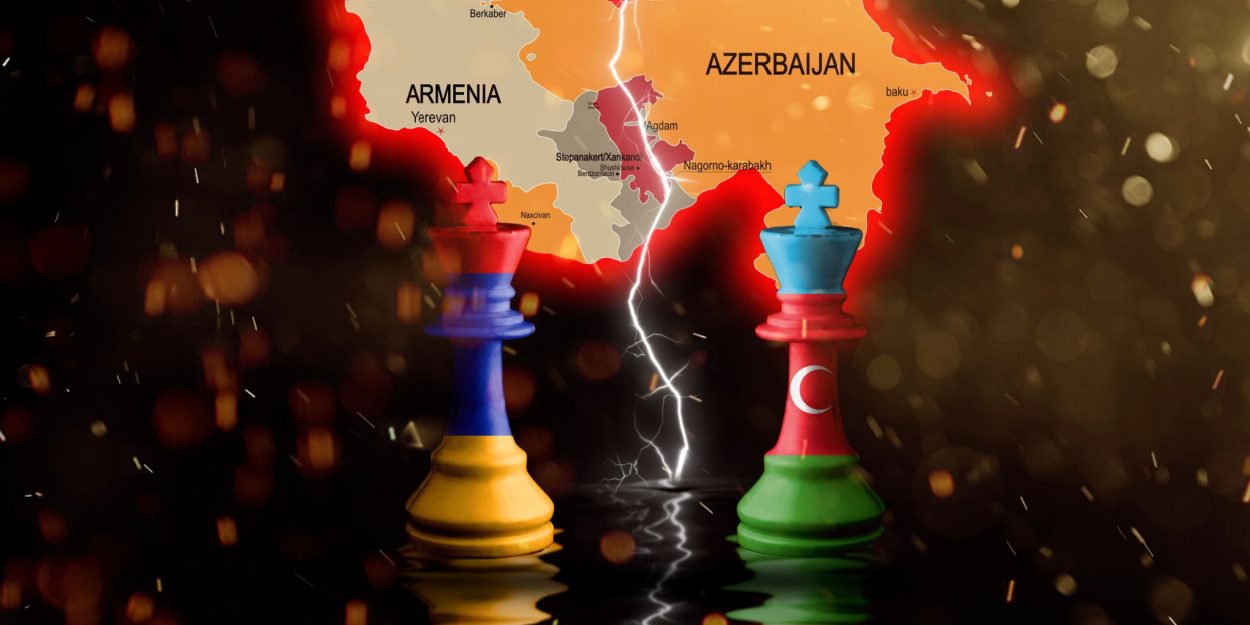 ---
Based in Yerevan for two months, our columnist Pascal Portoukalian, French of Armenian origin, delivers his analysis of the Armenian-Azerbaijani situation. It launched on September 26 a call to prayer for Armenia. This is still relevant.
On September 13, Azerbaijan attacked the Republic of Armenia, causing more than 200 dead Armenians in 48 hours.
To date, 29 Armenian soldiers are still missing. Are they dead? Are they being held prisoner? Of the last 17 prisoners returned by Azerbaijan to Armenia, 16 were tortured. The 17th, still hospitalized in serious condition, is not in a position to be questioned.
50 square kilometers of Armenian territory are still occupied by the Azerbaijani military. Since this attack, and despite the ceasefire, almost every day, the Azeri forces launch a new attack on the Armenian lines. The objective: to terrorize the populations of these often rural areas, to force them to leave, to take their place, and to affirm that these lands are theirs because they are there.
This maneuver is part of the continuity of a plan to exterminate the Armenian population by Turkey (and its little Azerbaijani sister) started almost 150 years ago, which intertwines racism and the desire to appropriate territories, against a backdrop of war. civilizational. The 1915 genocide was the high point of this warlike spirit, but certainly not the end point.
Because Armenia today is the outpost of Europe and the Western world on Asia and the Middle East. Having embraced the values ​​developed at the end of the 3th century in France, Switzerland and then in most of Europe, this small Caucasian republic of XNUMX million inhabitants is a democratic island defending Human Rights, in a area where these rights are stifled.
In Azerbaijan, freedom of the press and freedom of opinion are still very approximate notions. This country, created in 1918, is an extension of Turkey. The two Turkish and Azeri leaders are quite proud of this, claiming that they form "two states, one nation". Armenia thus finds itself caught in a vice to the east and to the west.
A civilizational curiosity, it is from the south that part of its salvation comes.
The Armenian-Iranian border is indeed a treasure cherished by Iran, Armenia's historical ally. Even entangled in the current uprising of their people aspiring to freedoms confiscated for too long, the Iranian authorities continue to demonstrate, in word and deed, their support for Armenia. If the Turkish-Azerbaijani alliance goes too far, then Iran is ready to bare its teeth and bring out the heavy artillery. Its tanks are already posted at the border.
In this game of power and power relationships, Armenia, which has little more to offer than its geostrategic location, seeks and forges alliances wherever it can.
It has concluded an arms agreement with India, which allows the Asian giant to begin exporting Pinaka multi-barrel launchers, Konkurs anti-tank guided missiles, and ammunition (including mortars). The purchase of other equipment - drones, suicide drones, medium-range surface-to-air missiles - is under discussion.
The European Union, led by the France of Emmanuel Macron, and slowed down by all the States which will be heating this winter with Azeri gas (replacing Russian gas), sent a delegation of observers. The Armenians see in this action a breach for the EU to go further tomorrow by sending an interposition force this time, which would notably allow Armenia to restore its despoiled borders.
Because Azerbaijan is constantly rewriting geography in its own way. At the beginning of October, pro-Azeri computer scientists had replaced on Google Maps and Google Earth toponymic names located in full Armenian territory by other Azeri or Turkish names. Such and such a park in the city of Sissian became Atatürk Park, such and such a river, such a village, such a monument, appeared with imaginary names with accents coming from the other side of the border. The policy of territorial appropriation, the desire to erase the Armenian presence, thus knows how to extend onto the web. Through the Tatoyan Armenian-American Foundation, the Armenian names have since been reinstated.
But the Azerbaijani authorities force the Armenians to be vigilant on all fronts.
Russia, which was a protector of Armenia, hardly plays its role today, bogged down in a Ukrainian conflict which focuses its efforts. Just as Azerbaijan saw an opportunity to attack Armenia on September 13, the United States sees an opportunity to gain a foothold in this region. After Nancy Pelosi's visit last September, a new delegation from the United States House of Representatives is expected soon in Yerevan, attesting to the American will to take its part in the Caucasian situation.
Some Persian Gulf states are beginning to show their acquaintance with Armenia, while Pakistan, India's enemy, is siding with Turkey and Azerbaijan.
New games of alliances are taking shape in which Armenia does not wish to become, like Libya or Syria, the battlefield of foreign powers.
The primary concern relates to the situation in Artsakh (Nagorno-Karabakh). To protect the borders of the Republic of Armenia, in this game of negotiations and alliances, will Armenia have to let go of this territory which remains ethnically, historically and culturally Armenian? Geographically landlocked in the Azeri territory, the 120.000 Armenians who constitute 98% of the population of this territory could be the big losers of a policy of ethnic cleansing that never ends.
Pascal Portoukalian