Testimony of Samuel Peterschmitt: "My healing is not the result of higher faith. It's just the grace of God "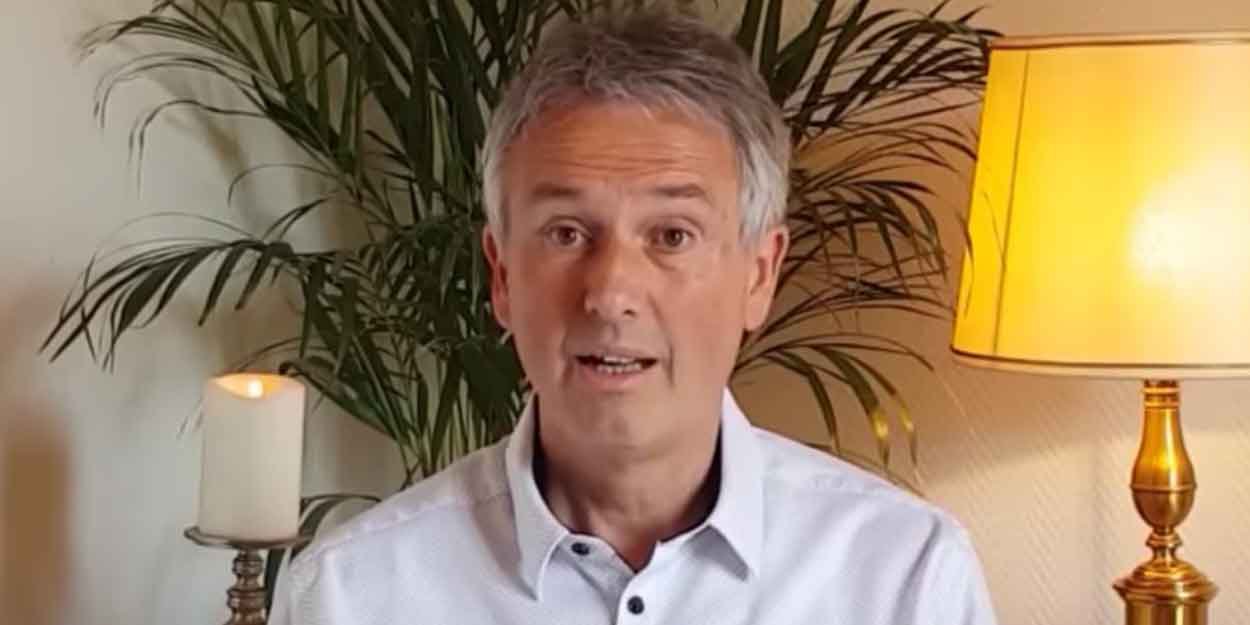 ---
Samuel Peterschmitt testifies of the night when, while he is positive for Covid-19 and he feels death coming, God intervened to restore him.
La family of Samuel peterschmitt, pastor of the Porte Ouverte Chrétienne, was heavily affected by the coronavirus. Twenty-two members of this family have tested positive for Covid-19. Among them, the pastor himself. During a telephone meeting, he told us about this time spent in hospital, but also a night of prayer which changed everything.
Pastor Peterschmitt begins by praising the work of the caregivers who cared for him while he was hospitalized. It honors their "humanity which [has] upset [him]" and their "investment". Then he tells us about the deterioration of his state of health.
On February 24, the first symptoms appear, then the fever strikes him down. On March 6, he was hospitalized and immediately placed on oxygen.
"So I was hospitalized. The first 5 days, despite the fact that I was on treatment, that I was plugged in and on oxygen, my condition continued to deteriorate. And it deteriorated to the point where I felt like I was going out like a little light. "
Yesterday during the live worship from his church, he said, "I was devastated. I felt death coming. I felt myself diminishing. But at the same time, facing the latter, I was at peace ".
At the end of these five days, a doctor offered to test a new protocol. Samuel asks for a time of reflection, in order to contact his son, Jonathan, a doctor, and his wife.
"My son was like, 'but at the stage where you are, and in the situation you are in, why not accept?' And so I called this doctor back that same evening, who would have started the protocol immediately on Tuesday evening. She told me she would come back, but she never came back. "
So that night Samuel prayed.
"I won't hide from you that the nights were long. I saw 23:30 p.m., 30:1 a.m., 1 a.m. The nights are terribly long. There were times when I couldn't pray anymore. Reading the Bible was too difficult. But that night, I forced myself. I turned on my light. It was one o'clock, two o'clock in the morning. I took Psalm 2 and said 'Lord you say that he who dwells under the shelter of the Most High, lies in the shadow of the Almighty. I say to the Lord my refuge and my fortress, my God in whom I trust. ' And I said to him 'I never confided in anyone other than you. But I reckon that all this medical staff, it's in your hands. And here is the proposal they made to me. I took the protocol. I took it in my hand, and I showed it, as if I was showing it to God. And I said to him 'if you want to do otherwise, you still have this night to intervene'. "
The pastor manages to fall asleep at the end of the night. In the morning, nothing was the same.
"At 6 a.m. when I woke up, incredibly, it was extraordinary for me, I had an energy, a force that came into me. I can't explain it to you. But this force was such that I was able to wash myself entirely. It was a feat for me. [...] The nurses came. They took my temperature. I had no more temperature. From that day on, I never had a temperature again. »
After the nurses, the doctor entered his hospital room to tell him about the treatment.
"She said to me, 'Mr. Peterschmitt, you look good.' And I tell him what I'm telling you there. "
After giving him his testimony last night, he asks him to postpone the start of the new protocol by two days. The doctor accepts, but asks him to reduce the quantity of oxygen which he benefited from, from 2 liters to 1 liter of oxygen per day, because it was "the most convincing sign".
"They put me down to 1 liter, and the oxygenation in the blood continued to saturate at 95, 96, 97%, which was very good. "
The next night, for the first time since the first symptoms, he slept for 6 hours straight. In the morning, his constants are stable. The doctor decides to remove the oxygen. Its saturation rate remains the same. The next day, he is released from the hospital. Back home, Samuel is getting better every day.
When he talks about his recovery, he thinks of all his friends who have passed away.
"My healing is not the result of higher faith than anyone else. My healing is only the result of the grace of God. I have friends who have passed away who had the same faith as me. I am just considering, as in Hebrews chapter 11, 'some overcame, some were mistreated, some were beheaded, they of whom the world was unworthy.' And I hold on to that. It's important that we understand that it's just the grace of God, because He still wants me to continue, for a plan that He has. But I didn't have an amazing prayer of faith. It was rather the cry of a sick person. And I really want the memory of my friends who are gone to be honored. They had the same faith as me. "
We thank Samuel Peterschmitt for the time he gave us to conduct this interview.
MC
Image Credit: YouTube