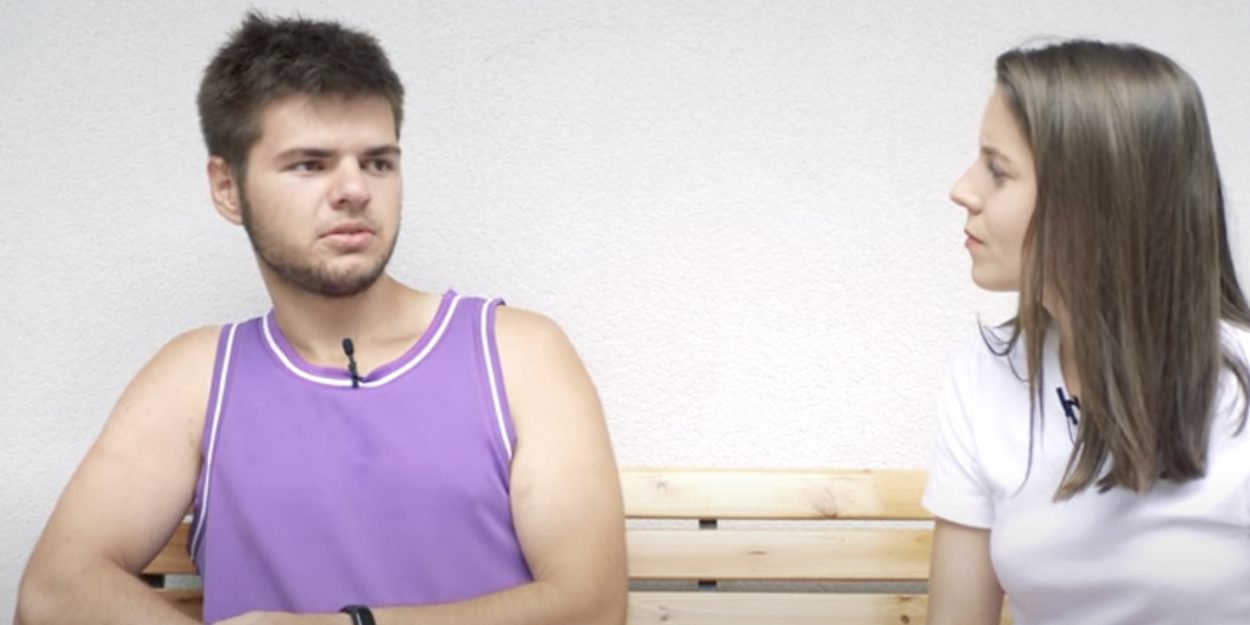 ---
During our report in Immersion in Poland in Krakow, we spoke with several Ukrainian refugees who agreed to tell us their story. After Maryna et Nina, our testimonial series continues with Nikita, who was celebrating his 18th birthday the day we met him.
We visited two refugee centers during our report in Poland. The second centre, directed by Julie, an American missionary who has lived in Poland for more than twenty years, is made up of several tastefully renovated independent apartments.
When the refugee families settle there, they find a full fridge, clothes in their size or even toiletries. Julie wants them to feel at home, more than a shelter, she wants to give them a home.
In this house, which hosts about twenty people, we met Nikita who was celebrating her eighteenth birthday that day. He agreed to tell us his story.
Nikita comes from Kharkiv, the second largest city in Ukraine. He tells us that at the start of the conflict, he didn't believe it, "no one believed it", he underlines. Then he evokes the bombardments which began to follow one another, until the day when his building was hit. It is more precisely, the apartment of his next door neighbor that was destroyed.
Following this traumatic episode, Nikita and her family decided to leave. At first, they took refuge in the metro.
He describes a difficult situation, hundreds of people gathered in this confined place. The young man prone to asthma attacks suffered from this confinement. It is above all the health of his father, victim of a stroke last year from which he has retained the after-effects, which quickly pushed the family to leave in search of another shelter.
Nikita, her parents and her brother finally found refuge in a parking lot where they lived for a month and a half. He explains to us that he had access to water as well as some food, which was shared with the other people present in this makeshift shelter.
A new bombardment which destroyed the building located in front of the parking lot, pushed them to flee and this time, to leave the country. Only his older brother had to stay because of his age. Men in good health between the ages of 18 and 60 can no longer leave since the start of the conflict.
Arrived in Poland, in Krakow, he first lived with his parents in a first center, a sort of large shed filled with people. It was there that he met Julie. "It was she who gave us the apartment where we live today," he explains, claiming to be "extremely grateful".
"It's heaven for us here," Nikita continues.
"This is where we slept normally for the first time since the start of the war. »
At the end of our interview, we were able to witness the start of the party planned in honor of his 18th birthday. A joyful, almost "normal" moment for the young man who saw his life completely turned upside down in a few months.
Camille Westphal Perrier
Discover our report in immersion in Poland: