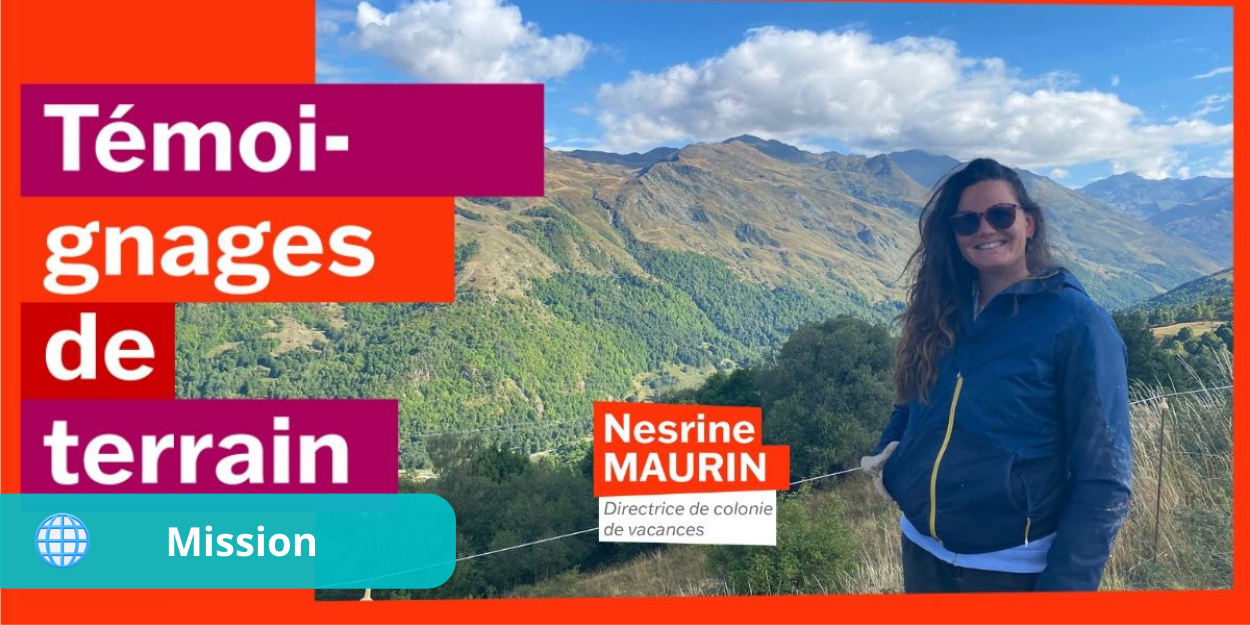 ---
Nesrine heard about Jesus for the first time when she was 13 years old, in a summer camp of which she is now the director. She tells us.
The 25-year-old young woman, pregnant with her first child, does not hide her emotion when she remembers this summer of 2011 which changed her life. Aged 13, the teenager was then placed in a home in Nîmes. "I grew up in a dysfunctional family, with a bipolar mother and an alcoholic father who goes back and forth in prison". While her mother is hospitalized for the summer, the home decides to send her to spend the holidays at La Bécède, a Christian summer camp in the Cévennes.
"I find myself in the middle of nature, with people I don't know. We play sports, and we talk to me about Jesus. I am in a universe that I do not know at all. »
However, the Nîmes affirms it, she will spend the best two weeks of her life there!
"What a hurry: to return to the camp! »
On her return from vacation, Nesrine returns to her daily life. And she thinks back to all the people she met. "They looked happy and at peace. I had never seen that around me. Yet some were also going through difficult things." One thing is certain: she will return to La Bécède the following summer. "I was just looking forward to going back to camp! ". And that's what she will do every year, until becoming a host in 2015. "
"I felt better there than anywhere else. But I was skeptical of God. I was asking questions. I questioned everything, I was annoying. »
That summer, she befriended another animator, with whom she went to church every Sunday from the start of the school year. And it was a year later that she converted. "I was going there more to accompany my friend. But one day, someone spoke to me... And everything I had heard in previous years made sense. »
"Give Back What I Have Received"
A conversion that changes everything in Nesrine's life.
"This peace and serenity of the 'Bécedois' that I did not understand, I discovered it".
Yet his daily life remains the same. "My mother is still ill, my father is not better... On the other hand, I apprehend everything differently. I discovered love, forgiveness, and I feel loved". So the young woman decides in turn to talk about Jesus to young people who do not know him. "This camp has changed my life, and I want to give back what I received".
"Never be ashamed of it"
This is the reason why Nesrine and her husband Gabriel are now more committed than ever to La Bécède. "For three years, we have been directors of the teen camp, the very one that changed my life in 2011". A commitment that she saw as a responsibility. The logical continuation of his journey.
"It's very important to me because La Bécède is a camp that welcomes children from all walks of life. In particular children placed, adopted, who have sometimes never heard of God and with whom I identify. »
And the mother-to-be wishes to invite all those who have had the opportunity to know Jesus, to make him known in turn. "The gospel changes lives, so don't be ashamed of it. And above all, don't get discouraged. There are words that were said to me, and which took 5 years to touch me. So let's announce the Gospel, pray, let's not put up barriers, because we have no other mission! ".
Theo Lombardo