Testimony of Matthieu Pasteur in Paris: "Let's be ready to earn a 'good reputation' with our elected officials"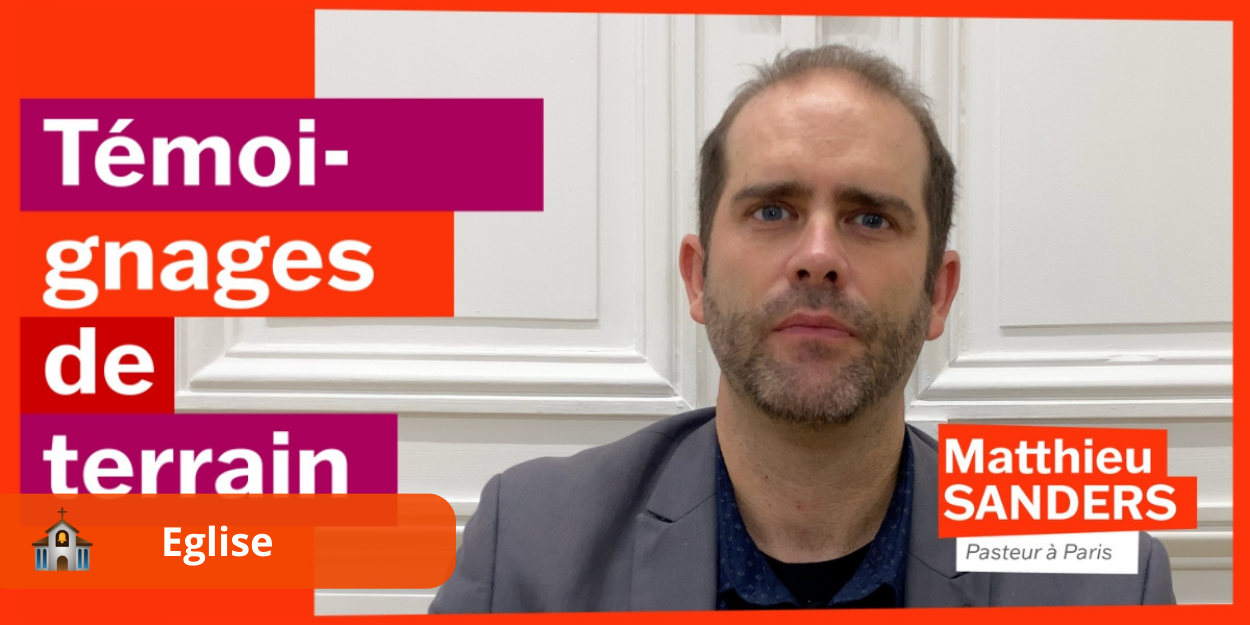 ---
Following the "separatism" law, the CNEF 75 wanted to meet the Mayors of each arrondissement as well as the deputies, to present to them the Evangelical Protestant Churches of Paris. On October 8, the CNEF 75 met in the Church of Matthew to take stock.
Pastor Matthieu Sanders hastily climbs the stairs of his Baptist Church in the 7th arrondissement of Paris. "I'm sorry, I was held downstairs." It must be said that since 9:30 a.m., the speeches have been linked in his worship room, filled with several dozen representatives of CNEF 75, the departmental committee of the CNEF in Paris.
"An initiative has been taken to contact by mail, on behalf of the CNEF 75, all the district mayors and the central town hall of Paris, in order to make appointments to present the evangelical movement. Today we take stock of this initiative. »
So everyone comes to present their experience. "There have been some comebacks. Meetings have already taken place, and they generally go well. There are also, of course, elected officials who do not respond. We're trying to revive them."
"Earning a Good Reputation"
Present yourself to the political authorities... Why do it exactly? For the Franco-American pastor, the answer lies above all in the Bible.
"It meets the teaching of Scripture. The apostle Paul, several times, insists on the need to have a good reputation with non-believers or outsiders. The Apostle Peter also does it... So let's be ready, in quotation marks, to earn a good reputation with our elected officials, with our fellow citizens! »
But of course, the objective of CNEF 75 goes far beyond the simple fact of obeying the teachings of the two apostles. "I think that in the long, medium and long term, developing these good relations with local authorities promotes the visibility of the Church. And the more the Church is visible, the more it will be able to reach people in the neighborhood with the Gospel! »
"Don't hesitate to get help"
However, Matthieu Sanders confesses, approaching the political authorities can be scary. "It's not easy to open up like that, not to let yourself be overwhelmed by a negative look at first sight, at first sight. But it is important". This is why he encourages pastors and local churches to work hand in hand to make themselves known in their city, their neighborhood.
"You really have to approach these things with a spirit of service. I am not saying at all as a lesson giver. It's a struggle for me, for myself too sometimes. But I think it has to be approached that way. And then, don't hesitate to get help. And in particular by the CNEF, with its local branches in each department".
Theo Lombardo