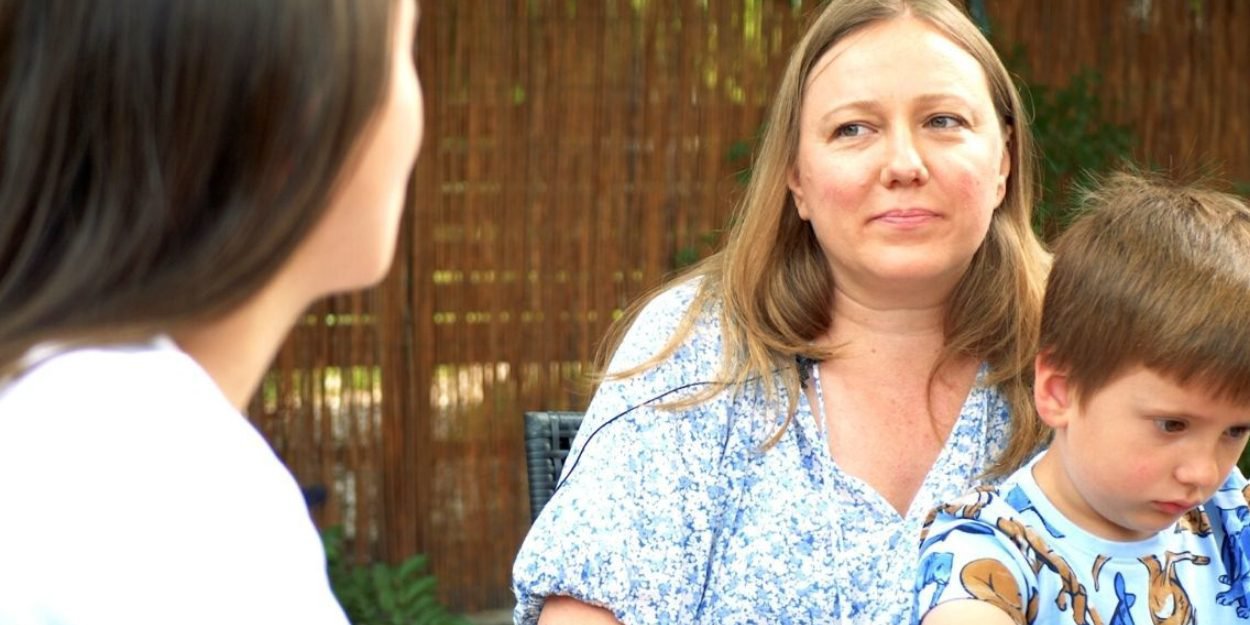 ---
During our report in Immersion in Poland in Krakow, we spoke with several Ukrainian refugees who agreed to tell us their story. Discover Maryna's testimony.
We are in Krakow, Poland, in the garden of the couple of pastors who run the Nowe Przymierze church (New Alliance in French, editor's note), Wojtek and Kirsten Kukulski. For several months, the couple has welcomed Maryna and her son Mark.
Her child on her knees, a sad smile on her face, she tells us her story.
She explains to us that on February 24, like all Ukrainians, she heard that war had been declared but that she did not believe it. "We all went to work normally in the morning," says Maryna. That day, she turned on the screen of her television, it was black with a message written in capital letters that said: "It has started".
For about ten days, Maryna, her husband Sergei and their two children stayed at their home in Kharkiv. As the bombardments became more and more violent and regular, they moved to his parents' house. She says they hid in the basement during the attacks until they realized it was just as dangerous because the building was in danger of collapsing on top of them. The more the days passed, the more Maryna felt her anxiety grow, she was thinking above all of the safety of her son Mark, who will be 6 years old in a few weeks.
One morning, she decided to leave, taking only a backpack containing some things for her son. She tells us about her journey on foot to the station.
Maryna describes a compact crowd, the cries, the agitation, the fear. Eventually, they managed to board a packed train. In a compartment with berths designed to accommodate four travelers, eighteen people huddled together. After several hours of grueling journeys, they finally arrived in Lviv. It was there that she decided to leave her country to join Poland with Mark.
Her husband Sergei and her eldest son, aged 19, stayed behind to take up arms.
When she made this decision, Maryna had already been in touch for a few days with Kirsten Kukulski, via Instagram. Kirsten has an Instagram account dedicated to her knitting activities, a passion shared by Maryna who liked one of her stories. When Kirsten saw that someone from Ukraine had reacted to one of her posts, she reached out to show her support. After exchanging several messages, she encouraged him to let her know if she chose to leave Ukraine.
So, after four days of travel, Maryna and Mark were met at the Krakow train station by Wojtek and Kirsten who were waiting for them on the platform.
Since then, they have been living with the couple who have three children. She talks about her gratitude for everything they have given her, starting with shelter, security, as well as clothes, food and above all, hope.
Today Mark is in school and after only a few months he is already beginning to speak Polish. Maryna has found a job, she cleans for a few hours a week in her son's school and is learning the language of her new country. Because the Ukrainian wants to settle permanently in Poland and hopes that at the end of the war her husband will be able to join her.
She entrusts us with emotion to exchange with him every day by telephone. Her son also writes to her every day, letting her know that he is still alive.
At the end of our interview, Mark wanted to introduce us to "his friend", the only stuffed animal he was able to take with him. A small stuffed tiger called "Tigrouilla". "I have new toys here in Poland, but there are none that I like as much as this one," says the child.
Camille Westphal Perrier
Discover our immersion report in Poland, where we went to meet Ukrainian refugees: