Testimony of Françoise Caron, president of the Protestant Family Associations: "Our desire is to testify outside our walls! »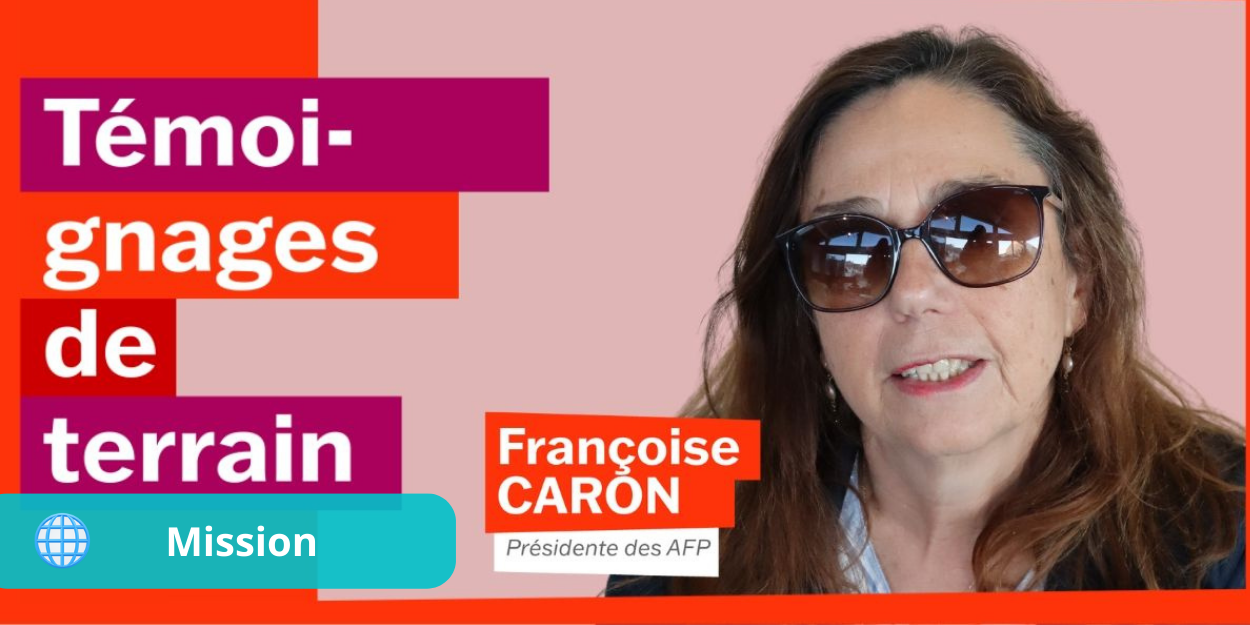 ---
Françoise is the President of the Protestant Family Associations (AFP). Dedicated to defending the rights and interests of Protestant families in France, these associations also work to take care of everyone, regardless of their beliefs. Like AFP Maranatha, backed by the Church of Françoise.
"We develop actions, driven by our faith, to take care of each other. "Françoise Caron is a committed woman, recognized for her activism. And it is in the associative world that she deploys her energy, as President of the Protestant Family Associations (AFP)
"We are one of the founding members of the National Union of Family Associations (UNAF). These are 1901 associations governed by the family code, whose main mission is to defend the interests of families in France. »
In this context, the national federation of AFP carries the voice of evangelical Protestant families both nationally and departmentally, with institutions. "In concrete terms, the 180 AFPs in France offer multifaceted family support actions at the local level that meet the social, economic and family needs of individuals without exception".
"Actions driven by our faith"
The AFPs are cultural associations, not religious ones. However, these are backed by local churches. "Their strengths are the volunteers and employees, very often members of our Churches".
In Osny (95), France's Church, of which her husband Christian is the pastor, obviously created her AFP. AFP Maranatha (AFPM) of which Françoise is also the President.
"All together, we are developing actions, driven by our faith, to take care of each other, inside and outside our walls, Christians and non-Christians alike! »
Thus, the AFPM now manages a food and clothing bank, a social support structure, a school, a college and a leisure centre. All this, managed by a hundred volunteers and 23 employees.
"Evangelism in all this? »
Actions that Françoise and her AFPM teams see as a way of reflecting the love of Jesus. It is based on the story of the Samaritan woman: "Jesus, when he joins the Samaritan woman, above all he looks at her needs" recalls the 66-year-old woman. "That's what I answer when some say: it's all very well to do social work, but where is evangelization in all that? »
Stating in passing that AFP Maranatha is in testimony, and not in proselytism.
"Our desire is to testify outside our walls! Without ever hiding our faith and who we are! »
"Magnificent stories of transformed lives"
Françoise Caron would like to point out that in no case does the AFPM work with a view to results. But she fervently recalls the importance given to the prayer support that the association receives through the members of its Church, so that lives are transformed. "We sow in word and deed and it is the Holy Spirit who causes the seed to sprout. »
However, she recognizes with pleasure the happiness of seeing the fruits of their many actions.
"We are witnessing wonderful stories of transformed lives. I am thinking of a mother, who came for months to pick up food parcels, and who we saw gradually calm down. We saw the anger gradually disappear. Then she came to ask us questions, eager to know more..."
But the President of AFP does not want to stop there.
"Wish us to always have more impact. To be able to remember the marvelous plan that God has for the family. A family that is sometimes abused, but that God wants to take care of! »
To discover AFP Maranatha, click here
Theo Lombardo