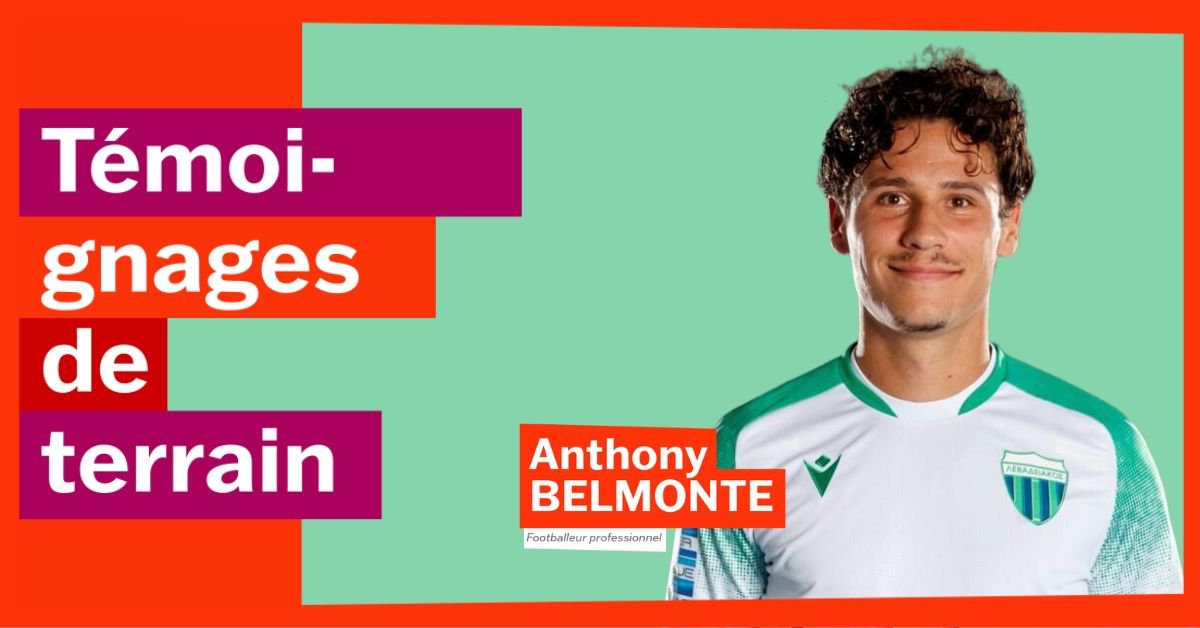 ---
Anthony is a professional footballer. Currently in the Greek first division, he wants to make his profession a means of announcing the Gospel.
"I am a footballer, dad, married, happy, and above all a Christian since 2020" exclaims the 27-year-old young man, with a strong southern accent and an infectious smile. It must be said that he is not the type to be discreet. With his big voice, he is often one of those who "ambient" the locker room.
And his good humor and his enthusiasm, it is also at the service of God that he puts them, speaking openly of his faith to all those who pay attention to it.
"I think that from the moment we believe it's the truth, we should no longer be ashamed! So I try to bring the Word around me, often teammates. And I see some who l 'accept" explains the player from Istres.
"It's a world that needs God. Besides, I see it in my teammates in particular. There is often a search, a need to fill a certain void!"
Pride, money and... a need of God
"It's an environment where we are watched a lot, scrutinized... So pride is obviously omnipresent. At all levels. There is money, and inevitably a lot of temptation" specifies Anthony.
So he takes advantage of every opportunity, recognizing in passing that he has the chance to evolve in a field where religion is not taboo. Often the players do not hesitate to mention it. In their way of celebrating a goal, for example, or even in the media, like an Olivier Giroud who is increasingly asked to talk about his faith.
"Even in general, the place left to God in our environment is far from being a priority."
"I talk about it naturally"
But to share his faith, it is out of the question for the young midfielder to put in place well-thought-out strategies in advance. He prefers to wait for the discussion to come to the table.
"Everyone knows I'm a Christian. They see me reading my Bible, I talk about it just as naturally as I talk about any other personal topic. So they're the ones coming up asking questions instead. "
Moreover, Anthony says he is encouraged to see that very often it is his behavior, his way of managing certain difficult situations in particular, "like the injuries which have not spared me this year", which challenge his teammates.
The most beautiful of goals
And over the years, the one who started his professional career at 16 has had the opportunity to live beautiful moments. "When I was playing in Grenoble, for example, I saw people convert and be baptized" he recalls with joy.
Even today, in his team, Anthony accompanies certain players curious to learn more about the Christian faith.
"It gives me chills just to talk about it," exclaims the young dad, confident in passing that seeing a teammate accept Jesus' message is a thousand times better for him than scoring a goal.
Before concluding
"Talking about God is my priority. And finally, through football, I am a bit of a missionary. I have to change cities, countries, and meet lots of people from different backgrounds and cultures. So I must take every opportunity to announce the Good News!"
Theo Lombardo