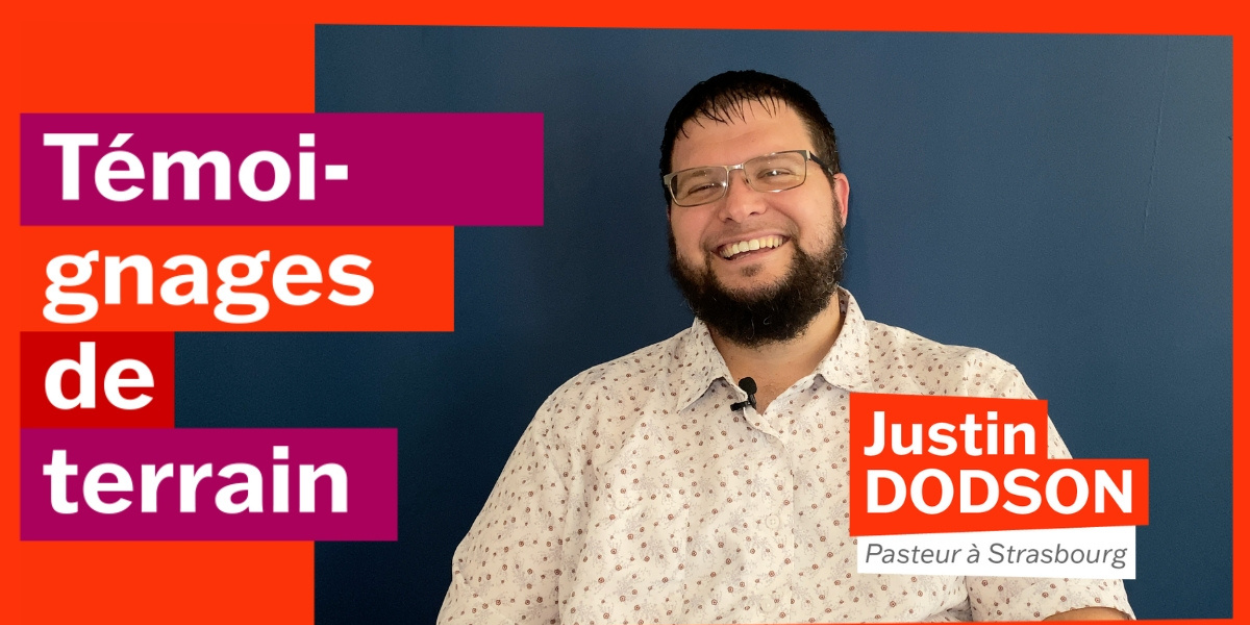 ---
Justin and his church have created an associative café in Strasbourg. A means of announcing the Gospel to people from peoples who do not have access to it.
"We have more than 70 different nationalities in our neighborhood. We all live together, but we don't talk to each other. »
Justin Dodson welcomes us to the associative café created by his church, in the center of Strasbourg. Today is Monday, closing day of the cafe. However, discussions seem to come out of the next room. "Our goal was to lead workshops to welcome people with an immigrant background and support them on their journey. Today is the day of French lessons! », workshops that allow Justin and his friends to testify to their faith.
"Of course we don't force it. But if we forge bonds of trust, we necessarily share what we believe in..."
"In Iran, it is forbidden to be a Christian"
"There are many Iranians in Strasbourg", explains the American pastor who recalls that in Iran, it is forbidden to be a Christian. One day we welcomed Mohamed, a young Iranian refugee".
Every Friday, Mohamed and Justin get into the habit of praying together, reading the Bible. "One day he said to me: I want to plant an Iranian church in Strasbourg! The two men continued to pray together, and Mohamed returned each time with new Iranian friends eager to learn more about the Good News of Jesus Christ. "And now we are three years later. There is an Iranian Church of about XNUMX people who meet every Sunday. »
Tea with the Afghans
Today, it is these Iranians who help Justin and his teams reach new populations in Strasbourg. "Pastor Mohamed speaks Dari (an Afghan dialect), which allows us to welcome a group of Afghans every week around tea for moments of play and sharing". Always with the desire to introduce the Gospel to as many people as possible.
"An interesting scene in the story of Jesus' life is when Jesus fell upon a crowd of people, and was filled with compassion (Matthew 9.36:XNUMX). He did not begin to heal and feed all people. He began to teach them. This is what they needed first and foremost. So of course, we try to help people on the horizontal social plane, but also on the vertical plane. And when these two axes are aligned together, we have the ability to testify in deeds and words in a relevant way! »
Theo Lombardo