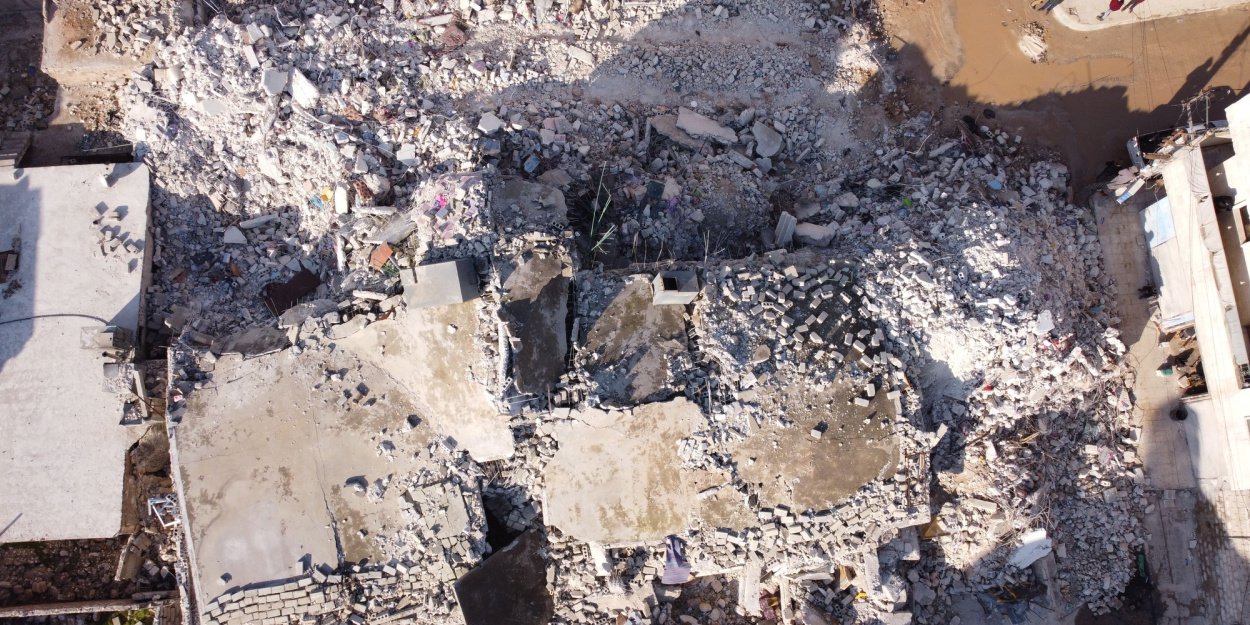 ---
A six-year-old boy was rescued alive from the rubble on Friday in a town in northwestern Syria, five days after the deadly earthquake, an AFP journalist noted.
Moussa Hmeidi, in a state of shock and injured in the face, was pulled out of the rubble in the locality of Jandairis by local rescuers, amid the cheers of the inhabitants.
Rescuers are still looking for members of his family, probably buried under the rubble. His brother's body was previously removed lifeless.
The little boy thus held out beyond the 72-hour mark, deemed crucial by experts to find survivors under the rubble.
Rescuers gave him first aid at the scene, wrapping a bandage around his head and putting a bandage on his hand.
"Moussa was rescued on the fifth day, and he has superficial injuries. His brother was pulled out dead and the rest of his family is still under the rubble, we don't know anything about them," Abu Bakr told AFP. Mohammad, a resident who took part in the rescue operation.
Jandairis, under rebel control and bordering Turkey where the epicenter of the earthquake is located, was devastated by the earthquake which shook Syria and Turkey at dawn on Monday.
On Tuesday, in the rubble of a building in this locality, the rescuers discovered a living baby, born under the rubble and still connected by the umbilical cord to his deceased mother.
The violent earthquake at dawn Monday killed more than 22.300 people in Turkey and Syria, in one of the worst disasters in the region for a century.
In Syria, according to a provisional report, there are at least 3.377 victims, including at least 2.030 killed in areas controlled by the rebels.
Three children were rescued in Turkey on Friday, but hopes of finding more survivors are dwindling the further away from the crucial 72-hour window.
More than 90% of earthquake survivors are rescued within three days of the disaster. However, this duration can vary significantly depending on the weather, the frequency of aftershocks and the speed of rescue.
The Editorial Board (with AFP)
Image credit: Shutterstock / Mohammad Bash