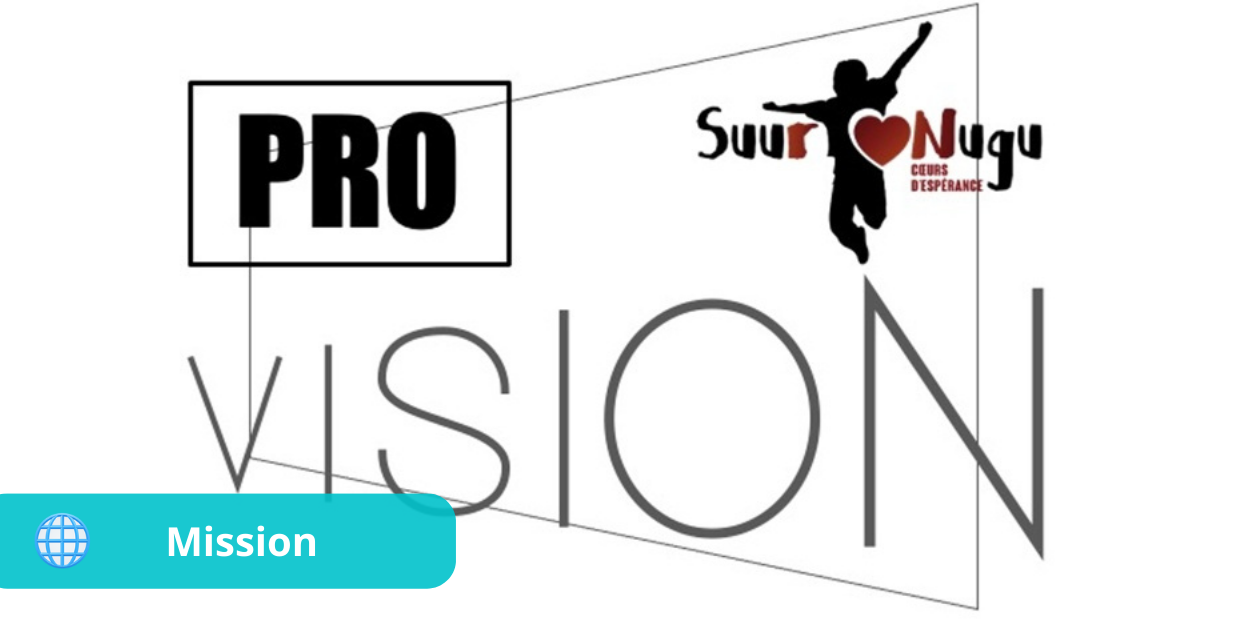 ---
Suur Nugu Cœurs d'Espérance is an association under the 1901 law working in favor of children in great precariousness, particularly in Burkina Faso. Two main axes guide their activities: the sponsorship of children and the organization of camps.
The association Suur Nugu began its action by organizing camps for street children or sponsored children, in support of a Burkinabè NGO. Quickly, this type of initiative developed and the vision of the association broadened.
In 2023, Suur Nugu participates in the solidarity race of Christian NGOs, Hope360, and presents one of its projects: Pro Vision, whose goal is to change the future of young people living in a constrained environment.
This action complements and fulfills the program of sponsorship of children in great precariousness in Burkina Faso carried by the association. These children are supported in all dimensions of their needs from kindergarten age. Their families are also supported by various initiatives and follow-ups.
The problem of the purposes of sponsorship is a major issue for the child who has become a young adult: what professional integration at the individual level, what vision of the future of society for Burkina by these young people?
Faced with the risk of returning to a street situation, or of training that does not correspond to their skills, Suur Nugu wants to implement resources to support each child from kindergarten to their complete financial and social autonomy.
Suur Nugu is convinced that ensuring the continuity of support for young people after the sponsorship is an effective way to allow the child to break out of the circle of poverty, and thus give him the possibility of contributing strongly to stabilizing a society in the grip of to violent and destructive internal conflicts.
Do you want to support this project? Find more information about this project on the association's Hope 360 ​​page..
Amelia Roumeas, Coordinator ASAH