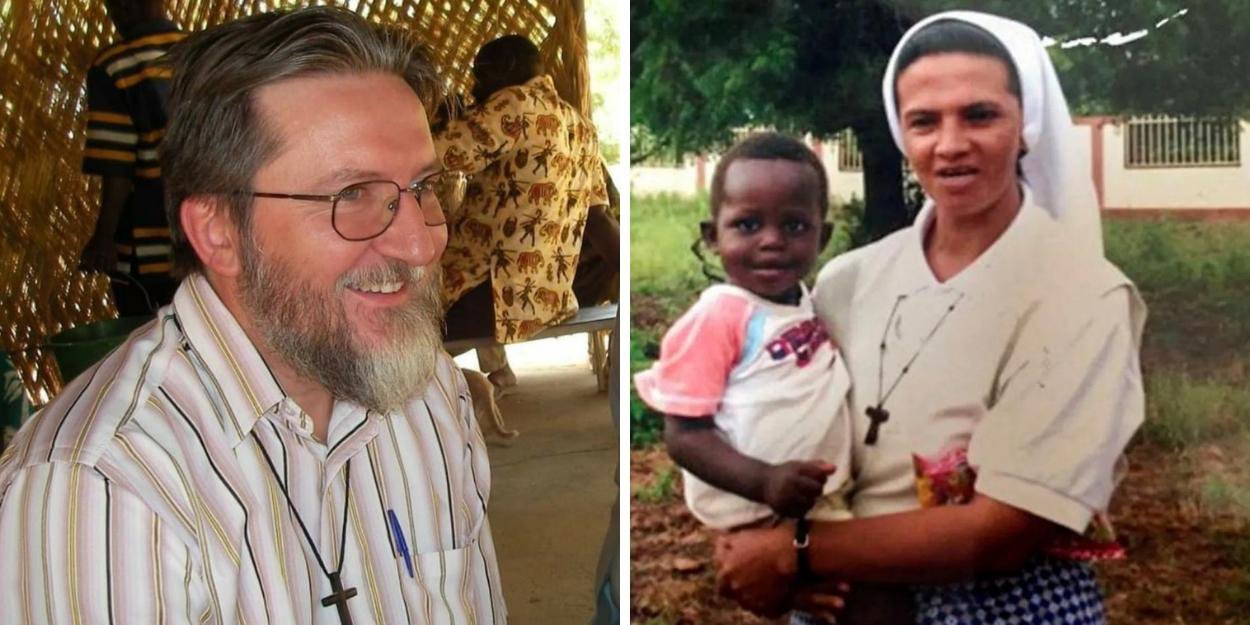 ---
The nun and the missionary had been abducted and detained by jihadist groups in Mali for several years.
The Spanish Pontifical Mission Societies have instituted this year the awarding of a Prize for World Mission Day. This year, this Prize is shared by Sister Gloria Cecilia with the Italian missionary Pier Luigi Maccalli, both kidnapped by jihadist groups in Mali and then released.
This Prize, titled "Blessed Paulina Jaricot", was given to them in view of their testimony of faith during their detention, but also of their desire to return to the mission.
Pier Luigi Maccalli dedicated this prize to the populations of Bomoanga and Niger. The Italian missionary had suffered two years of captivity in Mali, alongside Sophie Petronin. Two years that he had lived like a time "of great silence, of purification, of return to origins and to the essential", as he mentioned on his return from captivity.
"The desert was a time of great silence, of purification, of returning to the origins and to the essential. It was an opportunity to see the film of my life again, which is now entering third age. Many are the questions that I asked myself and I cried with passion and complaint to God: where are You? Why have You abandoned me? Until when Lord? I knew and I know that He exists but I know that God can be seen from behind. Now that I'm free, back home, I'm starting to understand. "
Sister Gloria had been detained in Mali for 4 years and 8 months by a jihadist group affiliated with Al-Qaida. Referring to her captivity, shortly after her release, she said she never felt abandoned by God.
"I never felt abandoned by God, from the start I put myself in his hands. Every day, I thanked him for keeping me alive and I repeated: 'Father, into your hands I commit my life'. I understood the meaning of these words well during the kidnapping, in which I experienced complete uncertainty. This experience therefore strengthened my faith. I was alone, completely alone. Still, I knew I wasn't, because God was by my side. "
MC