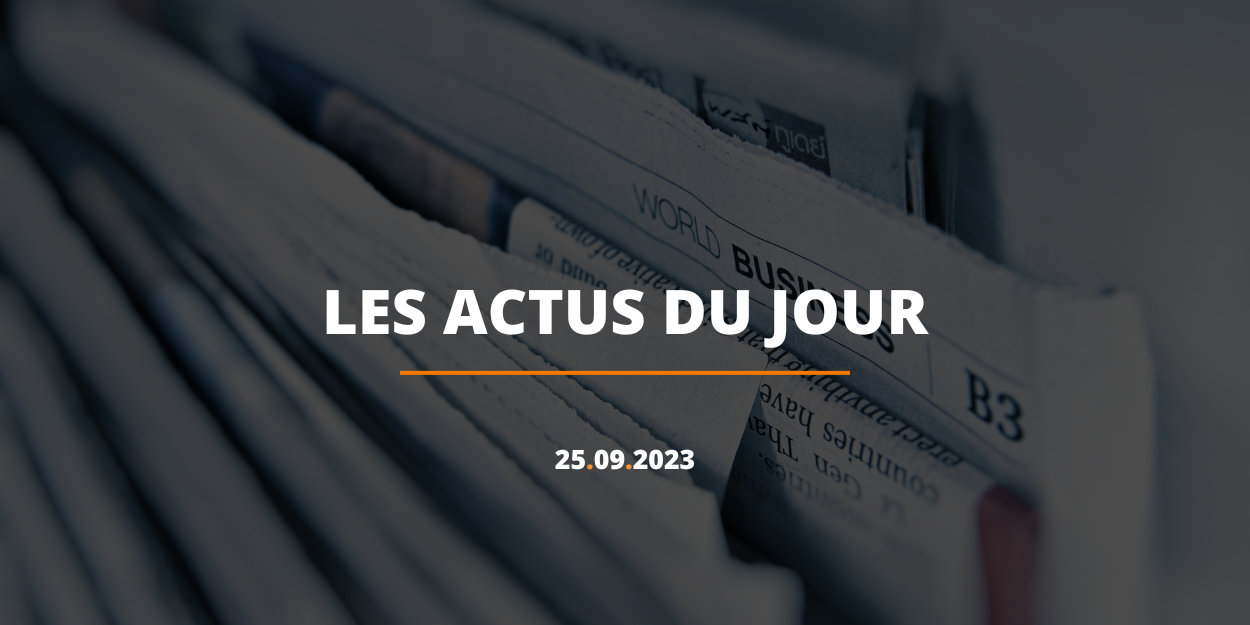 ---
Discover a summary of 5 news stories published on the InfoChrétienne website this Monday, September 25. A good way to have a global vision of what is happening in the world, particularly in the Christian sphere.
Pope in Marseille: Gad Elmaleh and Glorious sing "Evenou shalom alerhem" backstage
A video posted on A joyful and catchy clip!
Exhibition of persecuted Christians in Brussels: the EU "has a moral duty to credibly protect religious freedom"
A photographic exhibition on persecuted Christians was organized at the European Parliament by Christian MEP Bert-Jan Ruissen, in partnership with the NGO Portes Ouvertes and the Underground Church Foundation (SDOK), on September 18. The objective of this exhibition is to recall that the European Union "has a moral duty to credibly protect freedom of religion" throughout the world.
Nagorno-Karabakh: Armenian churches in France await "strong acts" from the international community
While the Armenian Prime Minister and the Azerbaijani President plan to meet in Spain next month to discuss after the military operation that Azerbaijan has just carried out against the Armenian separatists in Nagorno Karabakh, the Armenian Churches of France publish a press release to denounce the extermination of Armenians in this region under high tension.
In Marseille, the Pope concludes a trip dedicated to migrants with a giant mass
Welcomed like a rock star, Pope Francis concluded on Saturday with a giant mass at the Vélodrome stadium in Marseille, a visit largely dominated by the denunciation of the fate reserved for migrants, but also the defense of the doctrine of the Church in the face of the project of end of life law in France.
End of life: the bill "in Parliament next year"
The end-of-life bill promised by Emmanuel Macron should be debated in Parliament "next year", Minister of Relations with Parliament Franck Riester said on Monday.
Writing