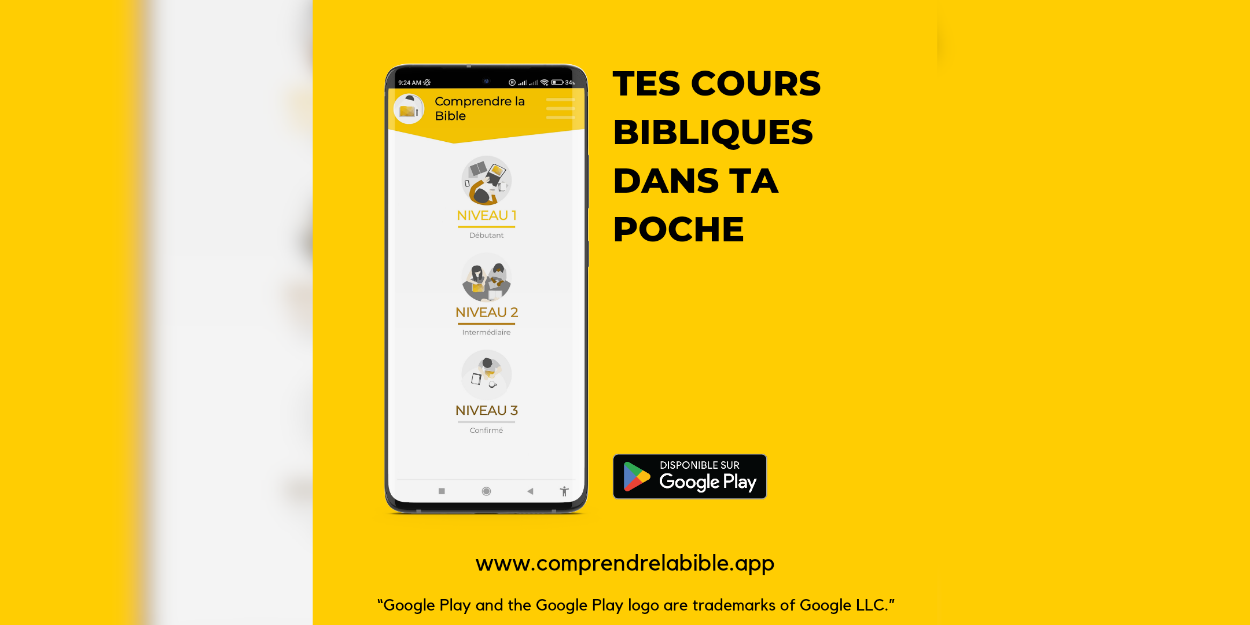 ---
Are we spending enough time studying the Bible? The answer is usually no! A clear observation with regard to the decline in Bible courses or the drop in attendance at Word study groups. It is to remedy this that the "Understanding the Bible" app was launched.
"This is the story of a young Christian who is asked a very simple question about the Bible, and who is unable to answer it. This story is mine but it could be that of many Christians! "
Timothée Laügt thus explains the start of the project. The idea is very simple: to help the general public to follow quality biblical teaching by joining them on everyday tools, in this case the mobile phone. The goal: to better understand the Bible, to live closer to the Lord Jesus.
"From the beginning, we wanted to follow several axes: to offer solid but simple teaching, to develop a light application that works offline and finally to offer rewards for each level completed".
A simple approach to follow changes in society: family missionaries in Africa, Timothée and his wife are convinced that telephones can be an opportunity for many to study the Bible in a motivating way. Indeed, on this continent, access to the Internet and smartphones has never been so important. A growth that went hand in hand with the fall of traditional Bible correspondence courses, as Timothée saw.
Driven by these convictions and sure that this application would see the light of day "if the Lord wanted it", they start working in 2020 to finally launch the application a few days ago. And it's a success: in 15 days already more than 5 downloads!
For more information and to download the app.
Herveline Urcun