Released from the hospital, Samuel Peterschmitt addresses in a moving video message to the Christian Open Door Church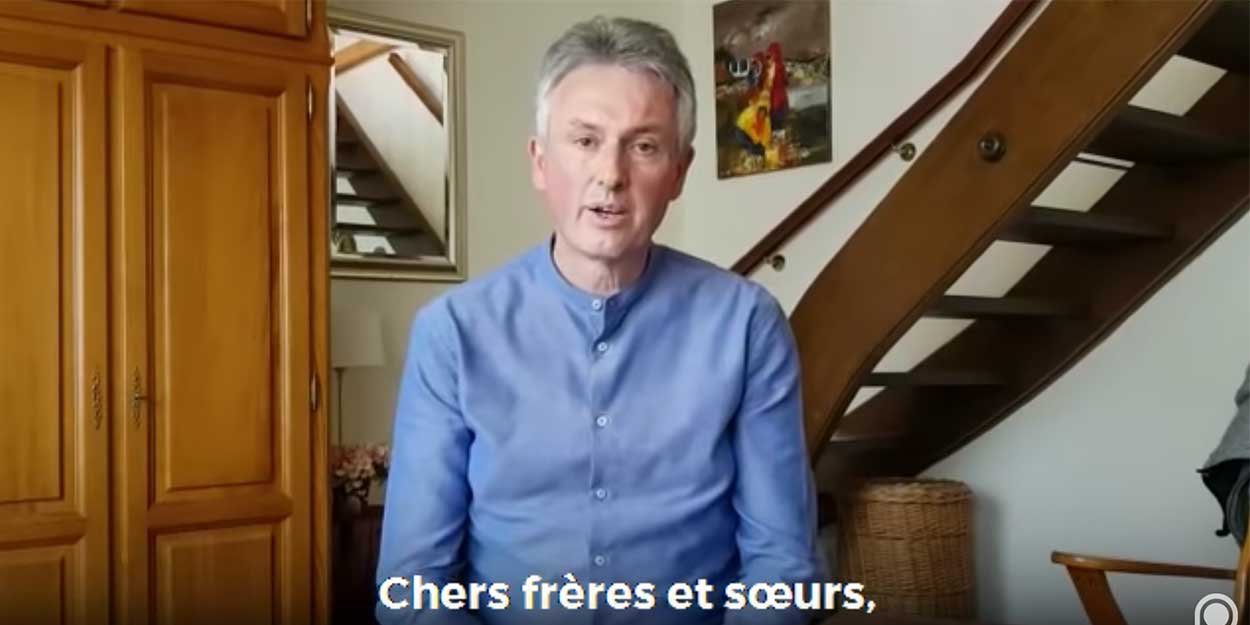 ---
Samuel Peterschmitt was released from the hospital. Recovering at home, he calls for prayer, solidarity and respect for government instructions.
Lhe pastor of the Christian Open Door of Mulhouse, Samuel peterschmitt, was released from the hospital where he was treated after being infected with coronavirus. He is now recovering at his home. Weakened and out of breath, he wanted to speak to everyone.
In a vibrant message, he recalls his love for the community. He thinks of bereaved families, people in hospital, as well as those who are confined. He calls for compliance with barrier measures and containment.
It is with emotion that he thanked the medical staff at Mulhouse hospital, then called for prayer on their behalf, as well as on behalf of nursing staff, emergency personnel and the government.
"Dear brothers and sisters, dear friends,
It is a privilege for me to be able to address you. I couldn't do it sooner, I regret it. But I was very affected, sick. I was hospitalized, I was released, I am recovering, I am recovering a little each day.
My first thought goes to all of our grieving families. We were among the first victims in France of this disease. I want to tell you how much I love you, I cry with you, I have no more tears to cry, but as soon as this difficult time is over, I address all the grieving families, we will make a great worship of remembrance in memory of all who have left.
I also want to address all of you who are hospitalized. I know what it is, how long the nights are, I have counted the hours. May God stretch out his hand over you, may the Lord take each of you out of your difficulties. All my affection comes to you.
I think of you who are confined; I know it is difficult, especially you who have children, but please respect this confinement. This disease is really serious, take it very seriously, respect all barrier measures, I ask you with all my heart.
I would also like to ask Church members and all who will watch: Please do not pass out conspiratorial messages. The Bible says 'Blessed are those who bring peace, they shall be called children of God.'
I also want to make a call for solidarity, to the whole Church, not just between members but to all your neighbors, really! Whatever you can do, do it for your neighbor, I ask you.
I would like to thank the pastoral team, the technical team, I would like to thank the communication team who did everything they could. Thank you to all of you, from the bottom of my heart. Thank you to all the house group leaders.
I would like in particular, personally, to thank, really thank, all the staff of the Mulhouse hospital where I was so well received. Thank you to you, thank you to the service where I was. The Mulhouse hospital is making extraordinary efforts. You really have to pray for them, pray for the SAMU, pray for the firefighters, pray for these doctors, may God keep them, I ask you.
We must, and I also ask you, pray for our government: what difficult decisions, may God help them, may God help them, may God help them.
I would like to end with this simple saying: 'May the peace of God, which surpasses all understanding, guard your hearts and your minds in Christ Jesus.'
Wholeheartedly with you, we will rise together. I love you all. See you soon. "
Writing