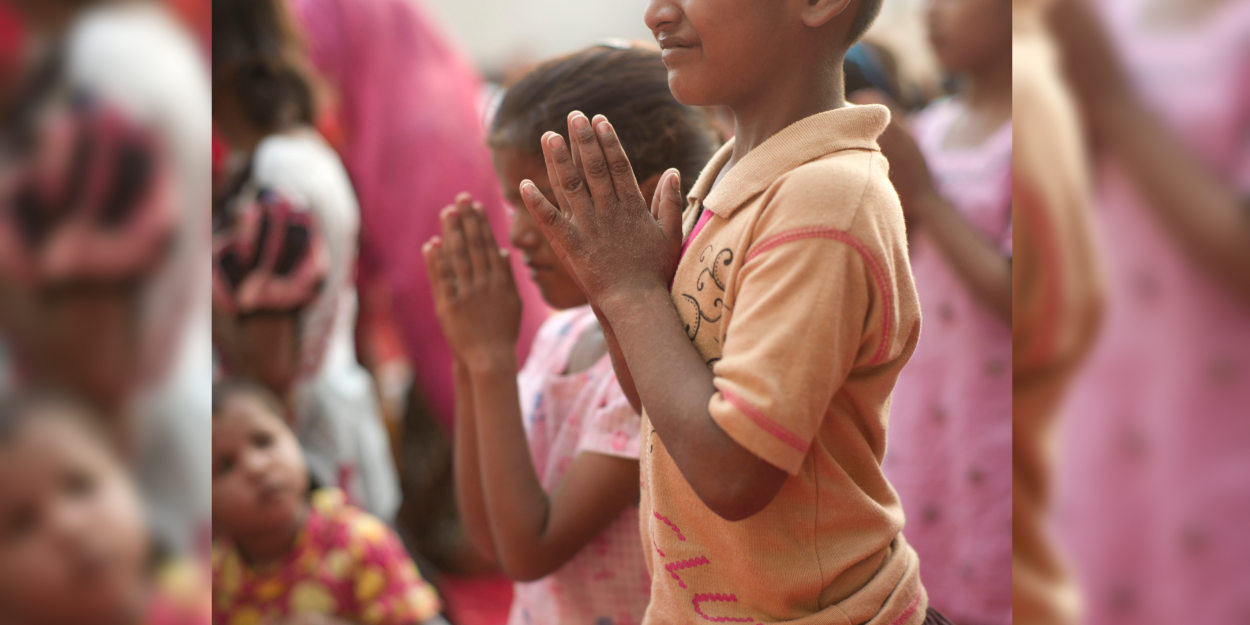 ---
Soojal, a 12-year-old Pakistani Christian boy, lost his mother to grief after the rape and murder of her eldest son by his employer in 2019. The young orphan is striving to do well in school, supported by the donations from a Christian organization.
Shareefa, a Christian, had two sons who she was raising alone, her husband having left home after spending the earnings on drugs. She was a cleaner and barely earned enough to feed her family. Aware of the situation, his eldest, Badil, a student at the United Presbyterian School in Karachi, had taken it upon himself to work in a junkyard during the holidays to bring home some money when he was only 10 years. A difficult choice to accept for his mother :
"I worked a lot without counting my hours simply for the good of my two sons so that they did not have to suffer as I suffered without education. My son Badil could not bear to see me toiling and insisted on working in order to help the family, despite my insistence that he wait until he is older."
The unbearable injustice for a mother's heart
But in July 2019, less than 10 days after starting work, Badil was raped and killed by his employer and a friend of his. The young boy had dared to claim his full salary. The police arrested the culprits, but they were released on bail and threatened or bribed the witnesses who recanted. The latter even told Shareefa that they would change their statements if she continued to seek justice.
The Christian NGO British Asian Christians Association (BACA) covered the mother's legal costs and financially supported the family during the trial. However, threatened, Shareefa chose to meet the murderers' lawyer without informing the BACA and obtained compensation. Crime and injustice have profoundly affected the health of Shareefa which is died of grief in November 2021. Soojal, nicknamed Moon, then lived with various uncles who wanted him to help them financially, before being found by the BACA who were able to convince Faysal, the last uncle he lived with, to let him go to school. school.
Soojal's care
Soojal had never held a pen and several schools turned him down before he was accepted into a class where he started three years late, but worked hard to recover a year, passing his exams with a score of 98%, "a huge leap forward for a student who could not even write his name shortly before, underlines the BACA which provided him with new clothes and shoes.
The association also monitors relations between Moon and her uncle, which have improved since she provided compensation to the latter to raise the child. The latter no longer wants his nephew to work and expresses his gratitude to the NGO:
"I thank everyone who helps this child improve his life. I always wanted to do something good for him, but I didn't have the financial possibility."
The traumatized boy's behavior has changed, both in his attitude and in his appearance and hygiene, and he attends a church every Sunday. Grateful, Soojal says:
"I thank all the donors who helped me, I remember the help BACA provided to my mother during the trial for the murder of Badil."
In Pakistan, Muslim employers sometimes rape their minority employees when they claim their due. Last October, a Hindu woman was beaten by her employer and raped the next day by him and his six accomplices in her own home in front of her tied up family.
Jean Sarpedon
Image credit: Shutterstock/ gary yim