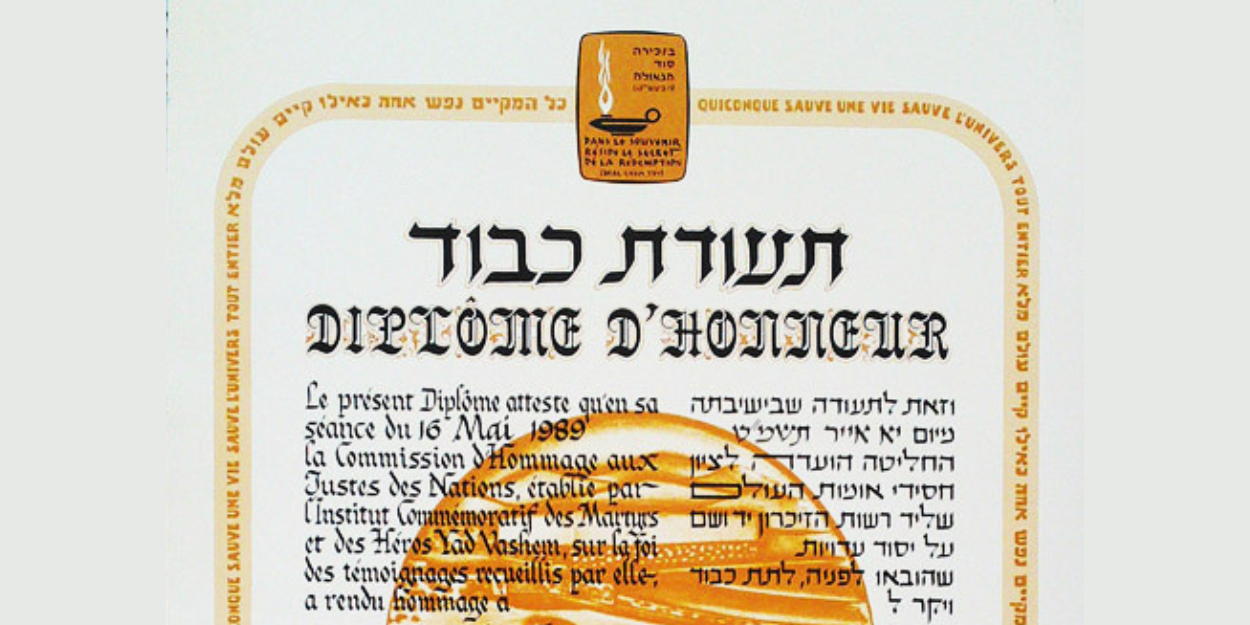 ---
Positions taken by bishops in 1942 in the face of the persecution of the Jews, but also singular destinies: the leaders of the Catholic and Jewish cults jointly inaugurated on Thursday an exhibition retracing the actions of six Christians, recognized as Righteous among the Nations.
Produced by both the Conference of Bishops of France (CEF) and the French Committee for Yad Vashem, the exhibition "From the cry of the heart to the voice of the Righteous" was opened at the headquarters of the CEF in Paris by the Chief Rabbi Haïm Korsia, the president of the CEF Eric de Moulins-Beaufort and the rector of the Ile de France and Paris academic region, Christophe Kerrero, among others.
Aimed at younger generations, the exhibition, in two copies, is installed until October 10 at the headquarters of the CEF, as well as in Toulouse. It is then intended to circulate to municipalities, dioceses, Catholic educational establishments that so wish.
For example, you can read a copy of the letter of protest from Jules-Géraud Saliège, former archbishop of Toulouse, written after the roundups in the summer of 1942, which he asked to read on August 23, 1942 in all the churches of his diocese. He was recognized as Righteous Among the Nations in 1969.
In July, Haïm Korsia had asked that his pastoral letter be read in the synagogues. A reading also desired by Eric de Moulins-Beaufort in churches on August 15th.
Also told are the stories of the letters of the Archbishop of Lyon Pierre Gerlier, of the Bishop of Montauban Pierre-Marie Théas as well as the journeys of Sister Denise Aguadich-Paulin or Sister Sainte-Monique, who saved Jewish children.
"Our wish is that this exhibition be an educational tool allowing young people to make them understand that, in horror, there are people who have been able to trust their conscience rather than political orders and who participated in the rescue of the Jews," Christophe Le Sourt, head of relations with Judaism at the CEF, told AFP.
The Editorial Board (with AFP)
Image credit: Creative Commons / Wikimedia / Righteous Among the Nations Diploma