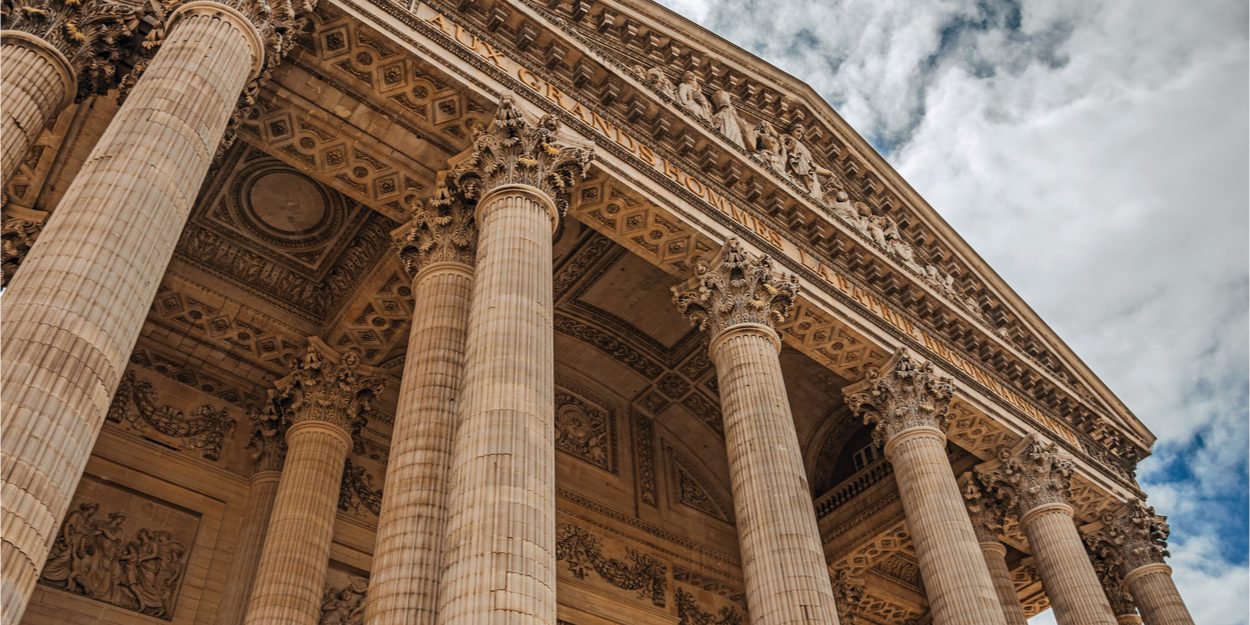 ---
Three cult leaders paid tribute to the Righteous who saved Jews during World War II in a joint statement Wednesday that also pointed to "guilty silences" and the "deadly breeding ground" of "Christian anti-Judaism ".
Éric de Moulins-Beaufort, president of the Conference of Bishops of France, Christian Krieger, president of the Protestant Federation of France, and Haïm Korsia, chief rabbi of France, read this declaration during a joint commemoration at the Panthéon in Paris.
This evening, at the Pantheon, the Grand Rabbi @HaimKorsia, the President of the Conference of Bishops of France, @Mgr_EMB, Mr Pastor Christian Krieger, President of the Protestant Federation of France, pay homage to the Righteous. pic.twitter.com/W6VXdMTicF

— The Church of Paris in dialogue with Judaism (@SDRJParis) September 7, 2022
"Together (…), we are doing a work of memory. In particular, we want to examine with clarity the role played by the leaders and members of the Catholic Church and the various Protestant Churches," they said in the preamble, according to the text sent to AFP by the Foundation for the Memory of Shoah, at the initiative of this event.
"First of all, it must be recognized that the support of many for the Vichy regime may have gone so far as to tolerate, or even justify, collaboration with the Nazis, and that there was, through a lack of discernment, freedom and courage, guilty silences," the three officials said.
"The lack of reaction to the two successive 'statutes of the Jews' (October 1940, June 1941), despite the appeals of some, is an illustration of this, we recognize it", they say.
They judged "essential, also, to remember that secular Christian anti-Judaism was a deadly breeding ground for prejudices and anti-Jewish attitudes".
The three cult leaders, however, affirmed, quoting Serge Klarsfeld, that "the churches were at the same time, 'the main factor in the active compassion that the French showed towards the Jews'. Recognizing this also makes it possible to recall how much respect for all human beings and compassion are pillars of Christian ethics. »
And to pay tribute to the "Righteous Among the Nations". "Not all of them were Christians. Many remained anonymous. But among them there were also Christians. Supported, or not, by the leaders of their Churches. »
"This is the first time that the three worship leaders have together pronounced a common text paying homage to the Righteous", indicated Christophe Le Sourt, in charge of relations with Judaism at the CEF.
MM. de Moulins-Beaufort, Krieger and Korsia laid a wreath in front of the plaque of the Righteous.
This day was part of the commemorations linked to the 80th anniversary of the Vél' d'Hiv' roundup and the August 1942 roundups.
In 1997, the Conference of Bishops made a "declaration of repentance" in which it recognized "the indifference" and the "silence" in the face of the persecution of the Jews and regretted a "failure of the Church of France".
The Editorial Board (with AFP)