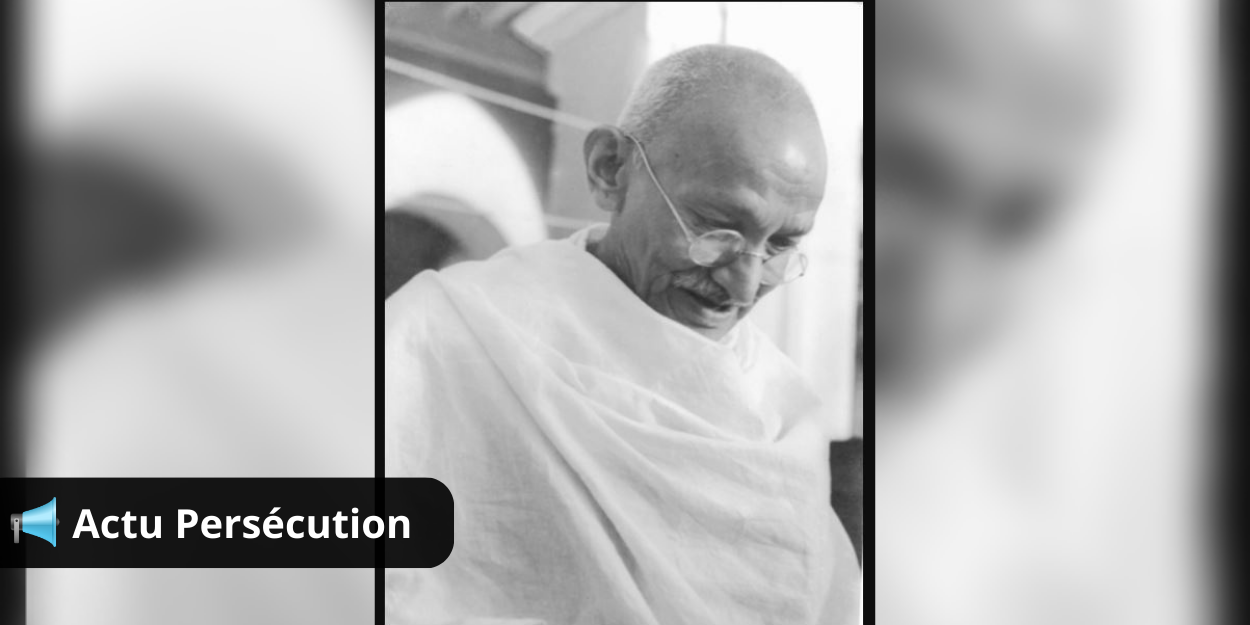 ---
The rise of Hindu nationalism is an affront to the legacy of pacifist Mahatma Gandhi, his great-grandson laments, on the eve of the 75th anniversary of the assassination of the hero of Indian independence.
Gandhi's murder dates back to January 30, 1948, during a multi-religious prayer where a zealot named Nathuram Godse shot and killed him, accusing him of being too conciliatory with the Muslim minority.
The assassin was executed the following year and remains widely reviled in India, but author and activist Tushar Gandhi, one of the peace icon's best-known descendants, sees Godse's views gaining traction .
"This philosophy has now captured India and the hearts of Indians, the ideology of hatred, the ideology of polarization, the ideology of division," he told AFP in his home in Mumbai.
For supporters of these doctrines, "it is quite natural that Godse should be their ideal patriot, their idol," he adds.
Tushar Gandhi, 63, attributes the turnaround to the rise of Prime Minister Narendra Modi and his Hindu nationalist party, the Bharatiya Janata Party (BJP).
According to him, Mr Modi and his government, in power since 2014, are challenging the secular multicultural traditions that his family, especially his illustrious ancestor, worked to protect.
Modi's success "was built on hate, we have to accept that", says Tushar, saying the prime minister "knows what he is doing is stoking a fire that will one day consume all of India".
Gandhi's assassin is now venerated by many Hindu nationalists who are campaigning for his actions to be reclassified.
A temple in his honor was built near the capital New Delhi in 2015, a year after Narendra Modi was elected. His worshipers even campaign for a town to bear his name.
Godse was a member of the Rashtriya Swayamsevak Sangh (RSS), a still active far-right Hindu formation, whose members carry out military maneuvers and participate in prayer groups.
Dissociated from Godse a long time ago, the RSS remains a powerful party at the origin of the foundation of the BJP, created decades ago to carry the Hindu cause in the political sphere.
For his part, Prime Minister Modi has regularly paid tribute to Gandhi and failed to get involved in the campaign to rehabilitate the independence hero's killer.
"Keep Fighting"
As for Tushar, he continues to fiercely defend his ancestor's legacy, built on "honesty, equality, unity and inclusion".
He has notably written two books on Gandhi and his wife Kasturba, regularly recalls the importance of democracy at public events and filed legal motions in the Supreme Court to defend his country's secular institutions.
Faced with the absence of a plausible opponent, his descendant resigned himself to seeing Narendra Modi re-enlist for a new term, after the elections scheduled for next year.
"The evil is so deep and they are so successful that I don't see my ideology triumphing in India for a long time", regrets Tushar. "But it gives me the determination to keep fighting," he continues.
11th in the Global Christian Persecution Index 2023
India is ranked 11th in theIndex 2023 of the NGO Portes Ouvertes which offers an inventory of the persecution of Christians in the world. The organization indicates that "since the arrival of Narendra Modi to power, violent attacks against Christians have drastically increased: honor killings, acid throwing, beatings by mobs, young girls sexually assaulted".
An observation that echoes that of Tushar Gandhi regarding the proliferation of an "ideology of hatred" towards minorities. In addition, according to Portes Ouvertes, Christians "who belong to the poorest castes in society, are considered second-class citizens".
The Editorial Board (with AFP)
Image credit: Creative Commons / Wikimedia
On the same subject read also:
In India, anti-conversion laws reinforce the persecution of Christians
India: Anti-Christian acts in 20 Chhattisgarh villages
India: Online disinformation used to fuel hatred against religious minorities