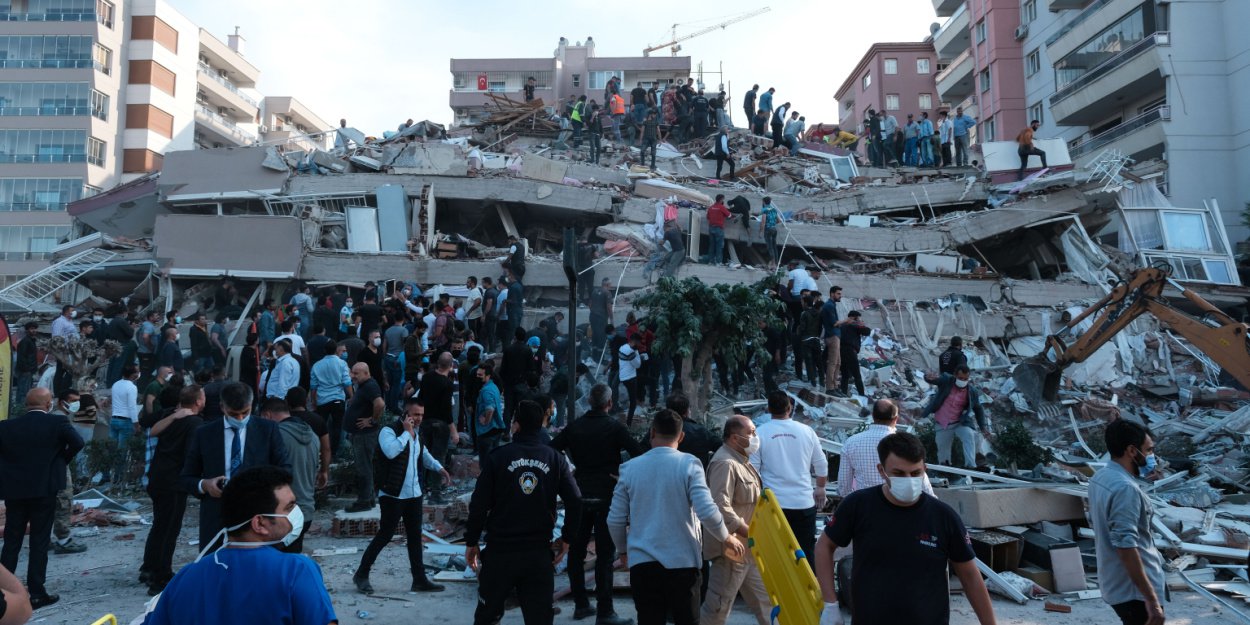 ---
Samaritan's Purse and Aid to the Church in Need are in Turkey and Syria to help earthquake victims.
According to the latest official reports, the earthquake of February 6, of magnitude 7,8, killed at least 33 people: 186 in Turkey and 29 in Syria. "It's hard to give a precise toll because we have to go under the rubble, but I'm sure it will double, or more," said Martin Griffiths, head of the UN humanitarian agency visiting the city on Saturday. Turkish city of Kahramanmaras, epicenter of the earthquake.
Well beyond the crucial 72-hour period after the disaster, cases of miraculous rescues are being reported by rescuers and the media in Turkey.
A woman and a child were pulled alive from the rubble on Sunday by a team of Salvadorans in Sehit Aileleri, Salvadoran President Nayib Bukele announced.
"The Salvadoran rescue team, with the support of Turkish rescuers, have just successfully rescued two survivors, a woman and a child, after more than 150 hours under the rubble," President Bukele wrote on Twitter.
In Hatay, a 63-year-old woman, Hafsa Dagci, was pulled from the rubble 158 hours after the quake. In Adiyaman, a 23-year-old woman, Elif Kirmizi, was rescued 153 hours after the earthquake, one hour after the rescue of her sister Rabia, a 28-year-old teacher.
Mustafa Sarigul, 35, was saved at the 149th hour in Hatay by Turkish gendarmes and teams from Italy and Romania, after twelve hours of effort during which the man sang under the rubble to keep the moral.
But Agence France Presse reports on the threats hanging over certain teams of international rescuers. This is the case of the Israeli NGO United Hatzalah, which announced on Sunday the cessation of its operations in Turkey because of a "serious threat" against the security of its team. On Saturday, the Austrian army had suspended its rescue operations for a few hours, citing "the security situation". Three German organizations had also suspended their operations, citing "clashes between different factions".
Several Christian organizations responded to the humanitarian emergency. Samaritan's Purse, founded and chaired by Franklin Graham, established an emergency field hospital in Turkey, on the property surrounding Hatay State Hospital rendered inoperable by the earthquake. It will accommodate 52 beds. The teams were able to bring in several tons of relief and medical supplies.
The @SamaritansPurse team in #Turkey has made great progress getting our Emergency Field Hospital set up & ready—as of this morning, it was 80% complete. All the tents are up & the hospital has fuel & water. By this evening, we are scheduled to have 92 staff on the ground. pic.twitter.com/PnWfuC84ek

- Franklin Graham (@Franklin_Graham) February 12, 2023
"The flight landed on February 10 and the components of the hospital were transported to a town near Antakya, historically known as Antioch", explains the organization, before specifying, "not far from this city, where believers were first called Christians, our hospital will be operational with two emergency operating rooms and a pharmacy".
"This massive earthquake has devastated Turkey. Thousands of people have been killed and hundreds of thousands have been left homeless and are looking for their loved ones. It's cold there and the survivors are in shock. – they need our help," Franklin Graham said, "we respond to meet the needs in the name of Jesus. Please pray for all who are hurting."
The Catholic charity organization Aid to the Church in Need (AED) has already sent more than half a million euros in immediate aid. This aid is intended for "Christians of Syria", one can read on their site. Beyond this first aid kit, the organization has pledged to provide more support to local churches, which are at the forefront as humanitarian aid struggles to arrive in certain Syrian areas.
Emergency relief for earthquake victims in Syria

This devastating emergency came on top of an already desperate situation in Syria.

Your gift can help. #Catholic #CatholicTwitter #CatholicChurchhttps://t.co/hZuR1RtBll pic.twitter.com/YO9PBCUm3w

—ChurchInNeed (@churchinneed) February 8, 2023
For Xavier Bisits, head of the Lebanon and Syria section of ACN, with winter, the urgency is to allow families to return to their homes. A team of engineers is currently assessing the damage caused to the homes of Christian families and the cost of repairs. "This is something that I hope ACN can help you with," he said.
MC (with AFP)
Image credit: Shutterstock/ Ahmet AYUNAL/ Izmir/ Turkey/ Buildings that were damaged in the earthquake on October 30, 2020