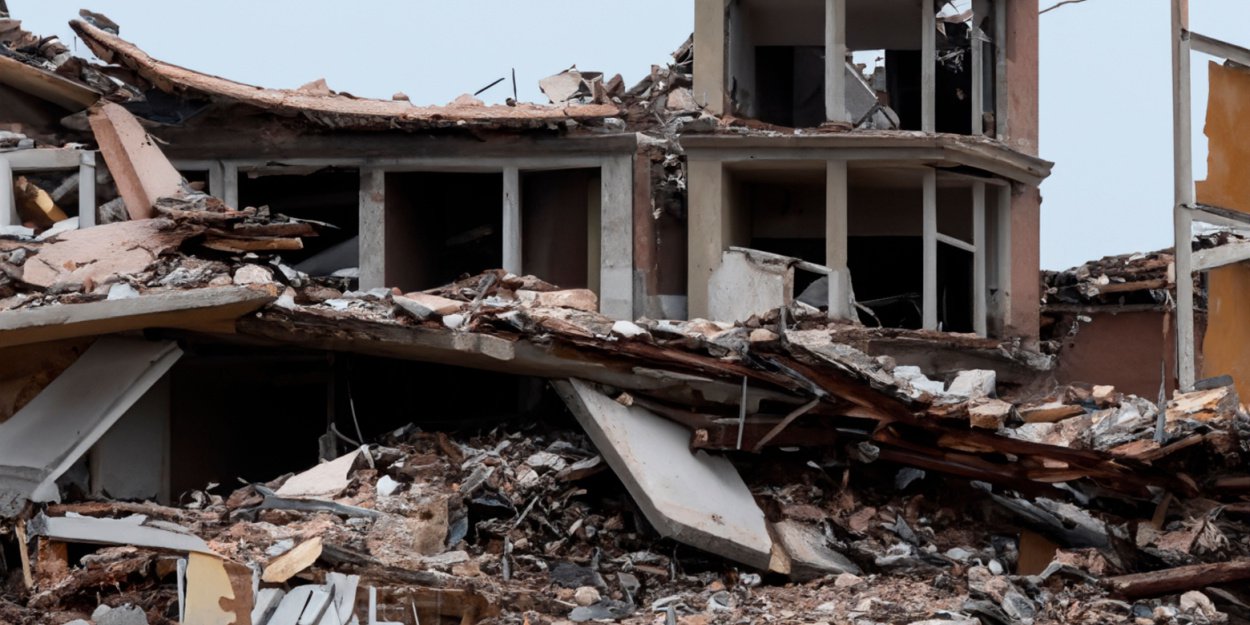 ---
A magnitude 6,8 earthquake struck Morocco 11km from Adassil on Friday September 8, 2023 at 23:11 p.m. local time. There have been more than 2 deaths and as many injuries, with a toll that could rise further.
From space, we can obtain crucial information to guide relief and humanitarian aid that carries water and food, but which is inaccessible from the ground, particularly in the event of disasters. This involves mapping the state of roads, bridges, buildings, and also – and this is crucial here – identifying populations who are trying to escape the effects of potential aftershocks by regrouping in stadiums or stadiums. other open spaces.
In order to quickly turn the eyes of satellites towards the regions concerned, the United Nations (UNITAR) requested the activation of the international charter "Space and Major Disasters" on Saturday morning at 7:04 a.m. local time on behalf of the international humanitarian organization IFRC (International Federation of Red Cross and Red Crescent Societies).
In the process, the most appropriate optical and radar satellites from eight space agencies were programmed. For France, these are optical satellites Pleiades et Neo Pleiades (high and very high resolution), which will provide the first images tomorrow morning, as they pass over the area, while the flight plan is loaded. Radar satellites will complement the information from optical satellites, as they also operate at night and through clouds, and can image landslides and changes in altitude, even very slight.
Every year, millions of people around the world are affected by disasters, whether of natural origin (cyclone, tornado, typhoon, earthquake, landslide, volcanic eruption, tsunami, flood, forest fire). , etc.) or human (oil pollution, industrial explosion). The intensity and frequency of these events are unfortunately intensifying with climate change, creating a few more victims or precarious habitats every day.
Anatomy of a disaster
Within the framework of the international charter "Space and major disasters", a disaster is defined as a large-scale, sudden, unique and uncontrolled event, resulting in the loss of human lives or damage to property and the environment and requiring emergency response. urgent action to acquire and provide data.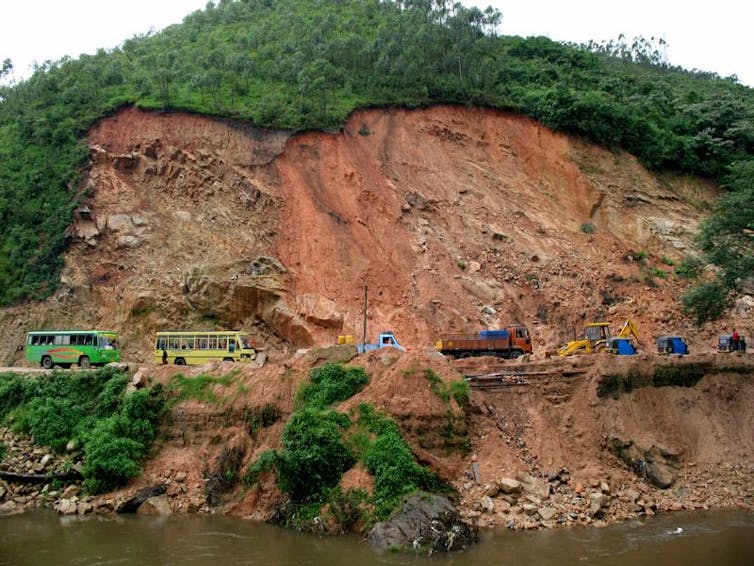 This charter was created by the National Center for Space Studies and the European Space Agency in 1999, quickly joined by the Canadian Space Agency. Today, 17 member space agencies come together to provide free satellite images as quickly as possible of the disaster area. Since 2000, the charter has been activated 837 times in more than 134 countries. It has since been supplemented by similar initiatives (Copernicus Emergency ou Sentinel Asia).
Nearly three-quarters of the charter's activations are due to hydrometeorological phenomena: storms, hurricanes and especially floods which alone represent half of the activations. In these unforeseen crisis situations, when the soil is damaged or flooded and the roads are impassable, land resources do not always make it possible to analyze the extent of the disaster and to best organize relief and humanitarian aid. By capturing the situation seen from space, with very high resolution satellites, space technology quickly provides crucial information.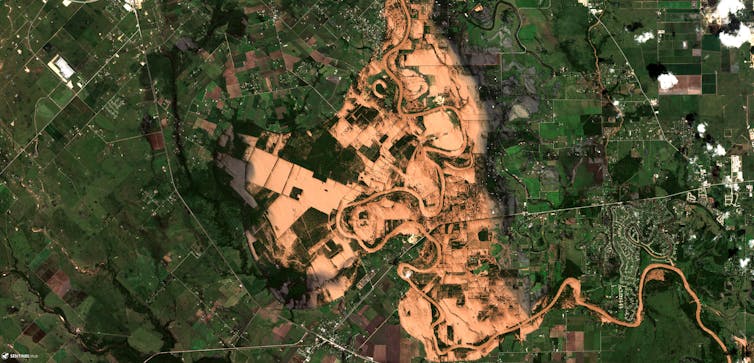 In some cases, the charter cannot be activated. Either because the object is outside the scope of the charter (wars and armed conflicts), or because spatial imagery is sometimes not of great interest (heatwaves, epidemics), or because the phenomena evolve slowly (droughts) which is incompatible with the notion of emergency at the heart of the mission of the charter.
Satellite data in response to crises around the world
As soon as a disaster occurs, satellites are programmed to acquire images over the impacted areas within a very short time. More than sixty satellites, optical or radar, can be mobilized at any time.
Depending on the type of disaster, different satellites will be mobilized, based on pre-established crisis scenarios – among them: TerraSAR-X/Tandem-X, QuickBird-2, radarsat, Landsat-7/8, SPOT, Pleiades, Sentinel-2 including.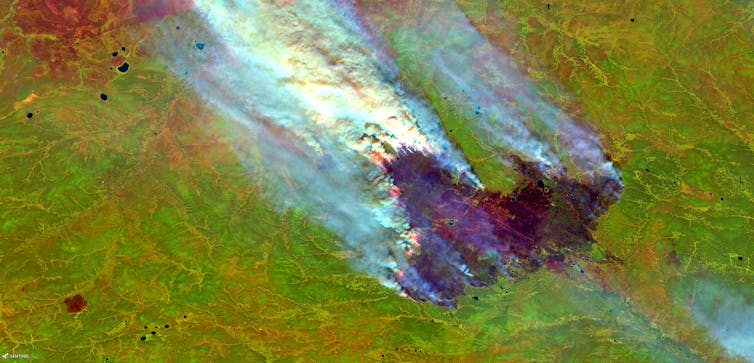 Optical images are similar to photos seen from space, but radar images for example are more difficult to interpret by the uninitiated. Thus, following the disaster, satellite information is reworked to make it intelligible and provide added value. For example, they are transformed into impact or change maps for rescuers, flood vigilance maps for populations, and mapping of burned or flooded areas with damage estimates for decision-makers.
Collaborative work between field users and satellite operators is essential. Progress has been made thanks to innovations in Earth observation technologies (notably the performance of optical resolutions – going from 50 to 20 meters then to 30 centimeters currently) and 3D data processing software, but also thanks to the development digital tools that can couple satellite and in situ data. In addition, field needs have contributed to the evolution of the charter's intervention processes in terms of delivery time and quality of products delivered.
Reconstruction after disasters
Emergency management is of course essential, but it is important for all affected countries to consider reconstruction and the future. Indeed, in the "risk cycle", after the disaster and the humanitarian emergency, the return to normal will open the time for reconstruction, resilience, prevention and alert. We cannot predict disasters but we can better prepare for them, especially in countries where misfortune is recurrent, with for example anti-seismic construction, moving residential areas to a safe place, raising awareness of survival gestures, the creation of secure gathering places, among others.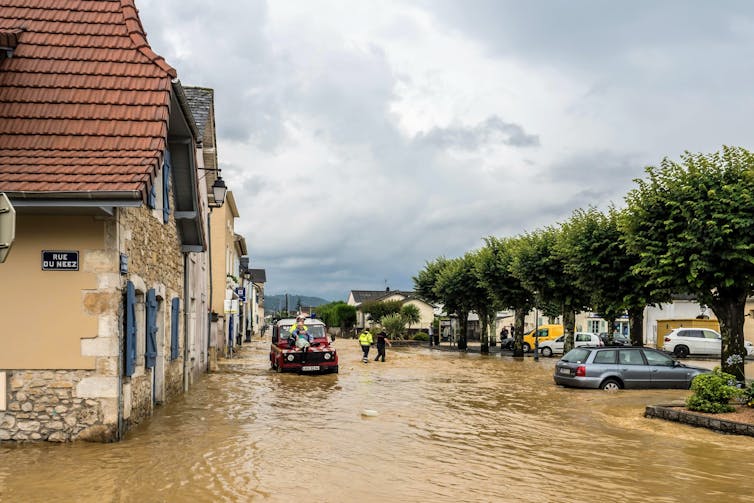 Several initiatives, called "Reconstruction Observatories", were carried out after large-scale disasters, for example in Haiti in 2021, or following the explosion in Beirut in 2019. The goal: to plan coordinated satellite image acquisitions to allow a detailed and dynamic assessment of damage to most affected areas (buildings, roads, agriculture, forests, etc.), monitor reconstruction planning, reduce risks and finally monitor changes over a 3-4 year horizon.
Emily Bronner, CNES Representative at the Executive Secretariat of the Charte Internationale Espace et Catastrophes Majeures, National Center for Space Studies (CNES)
This article is republished from The Conversation under Creative Commons license. Read theoriginal article.
Image credit: Shutterstock/Fernando Astasio Avila