Meet on Sunday on Présence Protestante (France 2) for a new episode of "Ma foi" on the theme of balance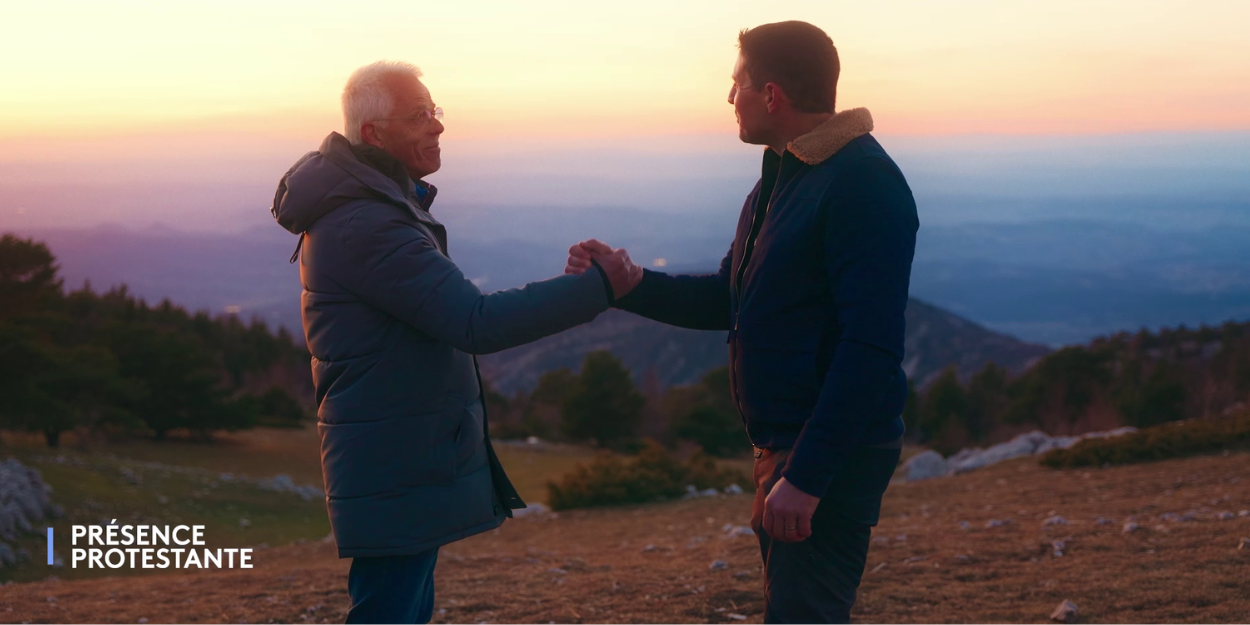 ---
Sunday October 1 at 10 a.m., on Présence Protestante (France 2) join us for a new episode of "Ma foi", on the importance of living a balanced life in all areas. Yolande Schwab, psychopractitioner, and Jean-Claude Martin, forestry engineer, will be present to provide their expertise.
Every month, on the 1st Sunday, the Ma Foi program deciphers the major themes of faith with Damien Boyer. "My Faith" is an initiation into a surprising world with those who, sometimes in a very confusing way, have chosen to follow Jesus Christ. Yolande Schwab, psychopractitioner and Jean-Claude Martin, forestry engineer will be the guests in this episode on the theme of balance.
The notion of balance, addressed in this episode, invites us to live a fulfilled life "well in one's head, one's body, one's soul, one's spirit and one's times".
The "nature" sequence centers on the fact that at the end of the XNUMXth century, the reforestation of Mont Ventoux (classified as a biosphere reserve) was carried out by man with a single species, the Austrian black pine, this led to an imbalance and the proliferation of harmful processionary caterpillars. Today, to regulate the proliferation of caterpillars, man needs three combined tools: chemical, physical (traps) and natural (tits).
Whether it's planting trees or controlling pests, it's all about balance...
A show that will be broadcast Sunday October 1st at 10 p.m. on Protestant presence (France 2) and available on YouTube.
Melanie Boukorras