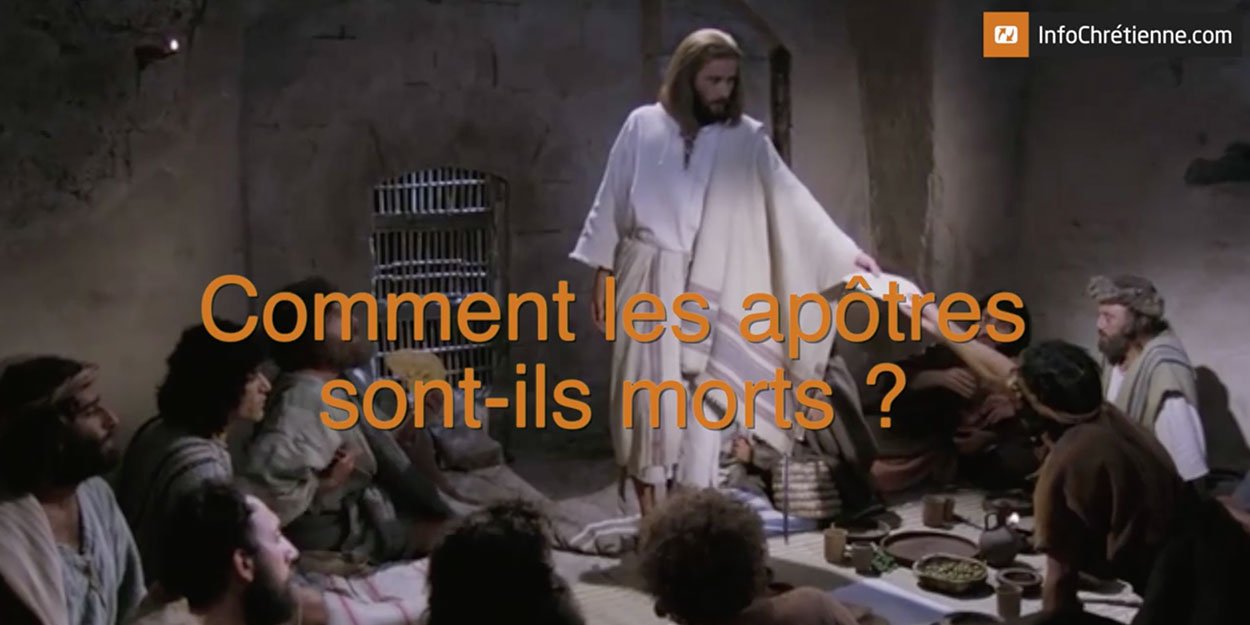 ---
Pierre evangelized Rome.
He died crucified upside down at his request because he felt unworthy to die like Christ
Jacques son of Alphaeus was the head of the Church in Jerusalem.
He was thrown from the southeastern promontory of the Temple, 30 meters high, he survived and was beaten to death with sticks by his enemies.
Satan had led Jesus to this same promontory to tempt him.
Andre died crucified after having evangelized around the Black Sea.
Witnesses say that André would have said when he saw the cross:
"I have long desired and anticipated this hour. The cross was consecrated by the body of Christ hanged on the cross. "
He continued to preach to his torturers for 2 days before he died.
Jacques son of Zebedee evangelized Spain.
He is the first apostle to die a martyr, beheaded in Jerusalem.
Philippe evangelized Asia Minor.
He died stoned and crucified upside down in Phrygia.
Bartholomew evangelized Arabia and Mesopotamia,
He was flogged, flayed alive, crucified and then beheaded.
Thomas evangelized India and formed a first Christian community to which belonged members of the royal family,
He died there, pierced by a spear.
Matthew evangelized Ethiopia,
He is dead, killed by the sword.
Jude Thaddeus evangelized Persia, Mesopotamia and other Arab countries
He would have suffered martyrdom in Persia.
Simon the Zealot evangelized Persia, Egypt and the Berbers,
It was cut with a saw.
Jean is the only one to have died of old age.
He nevertheless experienced martyrdom by immersion in a bath of boiling oil in Rome,
Sentenced to mines in Patmos, where he wrote the Apocalypse
He died of old age in present-day Turkey.
All responded to Jesus' call to "go through everyone".
"You will be hated by all because of my name; but he who endures to the end will be saved. "
Writing
Article originally published in 2016.