Rescues from the Viking Ocean in the Mediterranean, nearly 400 migrants on board including a one-year-old baby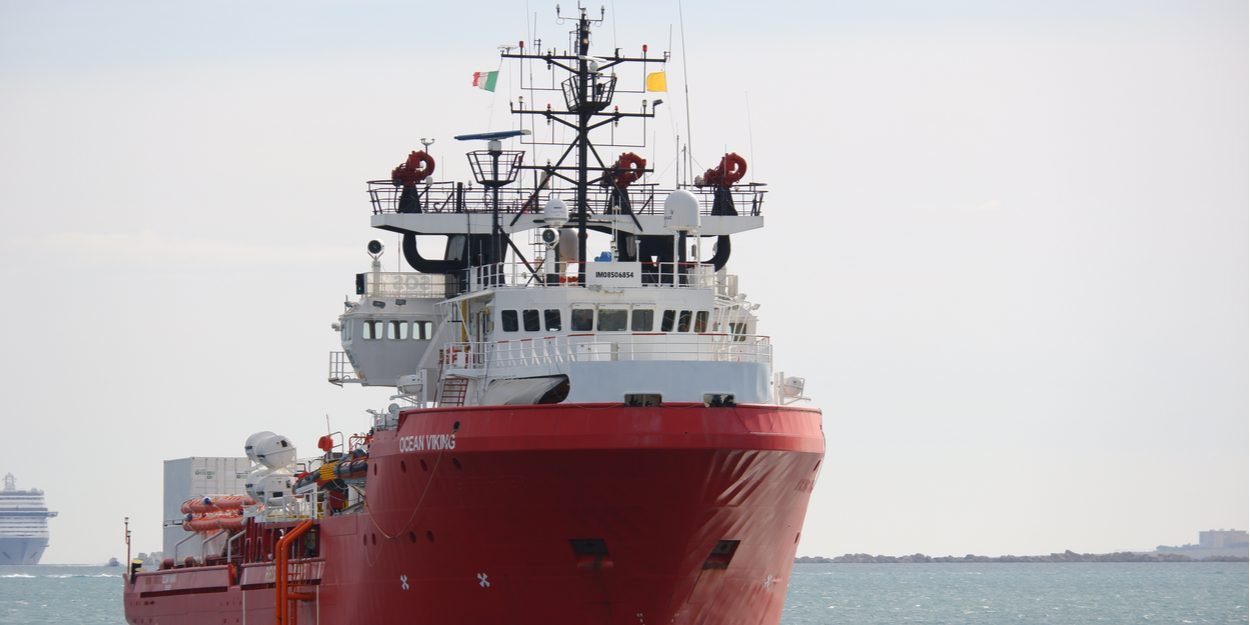 ---
The Ocean Viking, the humanitarian ship of SOS Méditerranée, carried out two new rescues on Monday in the Mediterranean bringing the total number of people rescued to 387, the NGO said in a press release.
Among these surviving migrants were dozens of unaccompanied minors and a one-year-old baby.
Monday morning, 39 people were picked up on a fiberglass boat off the coast of Libya. Later in the day, the Ocean Viking rescued 80 people who had spent more than 10 hours at sea on an overloaded and partially deflated inflatable boat, detailed the NGO headquartered in Marseille.
On Sunday, the ship had already carried out three rescue operations (268 people rescued).
In May, during its last mission in the central Mediterranean, the Ocean Viking had saved some 300 people, but had to wait about ten days before being designated a port in Sicily, to disembark them.
In recent hours, more than a thousand migrants have been disembarked in Italy and hundreds of others are waiting on board humanitarian ships, a recurring influx every summer.
Since the beginning of the year, 990 migrants have disappeared in the Mediterranean, including 828 in the central Mediterranean, the most dangerous migratory route in the world, according to the International Organization for Migration (IOM). The UN agency estimated the number of dead and missing in 2021 at 2.048 in the Mediterranean, including 1.553 for the central Mediterranean alone.
Every year, thousands of people fleeing conflict or poverty attempt to reach Europe by crossing the Mediterranean from Libya, whose coasts are some 300 km from Italy.
The Editorial Board (with AFP)
Image credit: Shutterstock.com / Alessio Tricani