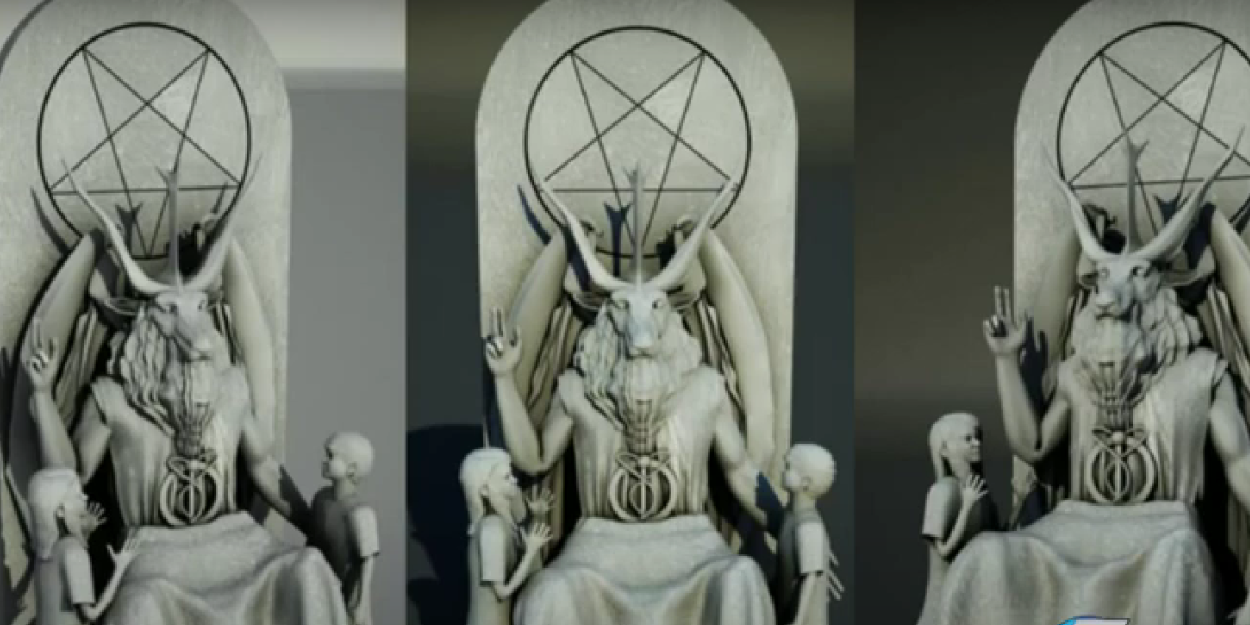 ---
From April 28-30, the Satanic Temple of Salem will celebrate its tenth anniversary, which it calls "the largest satanic gathering in history, SatanCon." For their part, Christians are mobilizing and organizing moments of prayer.
The small town of Salem and its neighbors, including Boston, had been the scene of a mad witch hunt in 1692 and 1693, encouraged by a bitter pastor, Samuel Parris. Twenty innocent people had been sentenced to death. This is where the headquarters of the Temple is symbolically located, which became active in 2013 and has opened temples in various Western countries.
The movement decided to organize the largest satanic gathering in history in Boston, about twenty kilometers away, and chose the theme "Hexennacht in Boston" ("Night of the witches" in German). During the gathering, there will be satanic rituals, entertainment, panel discussions, a "satanic market", and attendees can find a satanic wedding chapel.
Despite its name, the Satanic Temple is not a real Satanist movement and is not related to the Church of Satan, which was founded in 1966. Both movements do not believe in the existence of a god or that of Satan, and are to be distinguished from theistic Satanism which regards Satan as God.
The Temple of Satan, which claims 700 members worldwide, is a Church made up of atheists, LGBT agnostics. One of its two founders, Malcom Jarry (pseudonym), explains having launched the Temple in order to benefit from the federal funds program for faith-based organizations created by the Bush administration in 2001: the goal was to torpedo the program by causing a scandal.
Displayed hostility to Christianity and Christian values
The faithful see Satan as an image of rebellion and not as a fallen angel. They say they want to highlight religious hypocrisy, denounce arbitrary authority or promote pragmatic skepticism or curiosity, social justice. Last February, the Temple opened a pro-abortion center in New Mexico called "The Samuel Alito's Mom's Satanic Abortion Clinic'", in response to Justice Alito of the Supreme Court, who ruled that abortion is not a federal right.
The Temple was most talked about when it wanted to install its bronze statue of Baphomet at the Oklahoma Capitol in response to the Ten Commandments monument. The statue represents a chimerical deity with a goat's head on a human body. He deleted his request after the Decalogue was withdrawn in 2016.
The Temple particularly denounces Christianity and its influence in American society as well as at the state level. This is how he displayed a depiction of Lucifer falling from Heaven at the Florida Capitol on the occasion of Christmas in 2014, near a nativity scene representing the Nativity.
The book had been destroyed by a woman, but Pam Olsen, representative of the Capitol Christian Exhibit, disapproved of the act:
"I'm actually very sad that she felt pressured into doing this. I don't like the poster. I think it's rude and sad that he put it up to protest the Nativity which means so much to millions of people; however, I don't think anything should ever be vandalized. Free speech is free speech, whether we like it or not."
Catholic churches and evangelical organizations have decided to organize moments of prayer. Hundreds of Christians are expected to travel to Boston to pray, according to Intercessors for America. Its local manager, Suzie MacAskill, points out thatit is about witnessing to the love of God for the participants :
"Since truly seeking God's will for this event, and not coming with my own ideas, I believe I have been able to hear more clearly His love for those who are lost and His strategy for praying for this event. ."
Jean Sarpedon