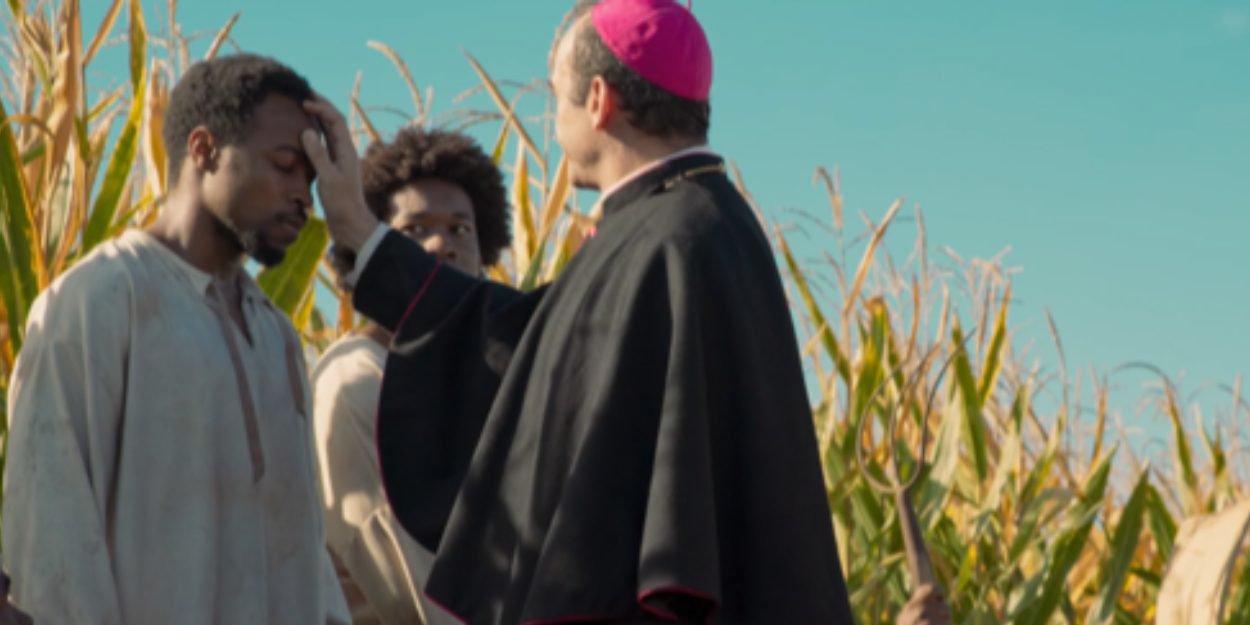 ---
Bishop of the poor, close adviser to a Queen of Spain in exile, defender of the rights of the oppressed and of Cuban slaves, tireless missionary, outstanding preacher, healer... Discover from June 5 in E-cinema the life and works of an exceptional man: Antoine-Marie Claret.
1930, Father Antoine-Marie Claret has been the victim of an intense campaign of slander for more than 60 years. His reputation, in the collective imagination of post-war Spain, is not worth much.
Since his death in 1870, the life and works of the Spanish archbishop, born in 1807, founder of the Claretian missionaries, have been falsified for political purposes.
An intense discussion begins between the famous writer, novelist and essayist Azorín and one of his colleagues, about the sulphurous Spanish bishop.
This biopic, based on real events, reveals the little-known and long distorted story of this extraordinary priest, who went through a tumultuous XNUMXth century in Catalonia, Madrid and as far as Cuba. Like a real investigation, it reveals the story of the man who was Archbishop of Cuba and, later, confessor to Queen Isabella II.
This excerpt evokes the golden prison in which Bishop Claret lived when he was confessor to Queen Isabella II. Despite the many traps laid under his feet at the Spanish court, he was able to remain fixed on his missionary line of conduct.
A given life
Antoine-Marie was born in Sallent, near Barcelona, ​​in 1807, into a large family. He received a Christian education and immediately distinguished himself by his faith and his devotion. He engages in the activity of weaver in the footsteps of his father but he senses that his place is elsewhere. In 1829, he entered the seminary of Vich. Ordained a priest in 1835, he was quickly admired for his eloquence and his abilities as a thaumaturge (healer). Indeed, Antoine has a talent for public speaking and marks deeply with his very simple ascetic life. In 1849, he decided to found a new congregation of missionaries, the Claretians.
Missionary and pastor of the poor
A missionary at heart, his dream came true when he was appointed Archbishop of Santiago de Cuba. He then redresses the local clergy and devotes himself to the poor. But he creates strong enemies. In Holguín, he was even injured in an attack. In 1857, the Queen of Spain called him back to Madrid and made him her confessor. Being very close to the Spanish monarchy, he suffered the consequences: in 1868, Antoine left with the queen in exile in Paris where he continued his preaching. Finally, he took refuge in the monastery of Fontfroide, near Narbonne, where he died in 1870. During his canonization celebrated by Pius XII on May 8, 1950, the Pope summarized his memory as follows: "of modest appearance, but very capable of impose respect on the great of the earth…".
A film that sheds solid and substantiated historical light on a complex and still little known period in the history of Spain. The film will be broadcast in first exclusivity by Saje Distribution on the platform of virtual cinema Cuult' starting June 5.
To reserve your place, go to the platform of virtual cinema Cuult' !
Claire de Lorgeril