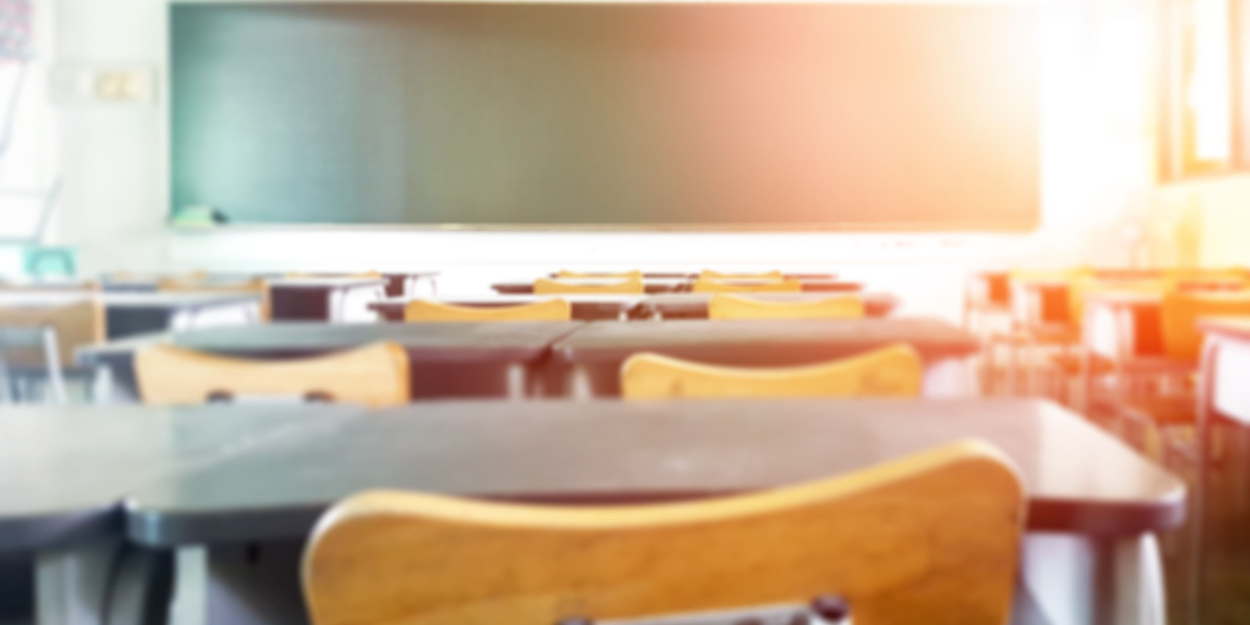 ---
Feelings of incomprehension, sadness and amazement mingled Thursday among the inhabitants of Poissy (Yvelines) after the suicide of a teenager from the city, who had reported acts of school harassment.
At the Adrienne Bolland vocational high school, where the young boy attended school last year, his former classmates expressed their deep emotion.
"You were my best friend, you were like a brother to me. We will miss you." This is the word that Kevin (first name changed), 15 years old, stuck on the entrance gate of the high school, guarded by three uniformed police officers.
Kevin and the teenager of the same age, who hanged himself Tuesday at his home, had known each other since primary school. Kevin says he was aware of the harassment the young boy suffered, but he was far from expecting that he would end his life.
"I thought that if he changed establishments it would stop, but in fact not at all," he says, moved, before showing several text messages exchanged with his friend during the summer.
His last message, sent Monday, went unanswered.
A psychological unit was set up this morning for high school students.
The teenager who killed himself had been attending school since the start of the school year in another establishment, in Paris.
Thursday afternoon, Brigitte Macron, the Minister of National Education Gabriel Attal and the MP for Yvelines Karl Olive (Renaissance) received the boy's family at Poissy town hall.
They did not make a statement to the press following this meeting of approximately two hours.
Brigitte Macron, a former teacher, has made the fight against school bullying and cyberbullying one of her fights.
On the square in front of the town hall, residents expressed their amazement. "We don't think it's going to happen in our town, but it happens everywhere," regrets Albert, who did not wish to give his last name. "A 15-year-old child is young. We don't deserve to die at that age," adds the septuagenarian, originally from Poissy.
"It's a social problem, everyone needs to be concerned about it," adds, a few meters further, Christiane Haetty, 72 years old.
According to Mr. Attal's statements on Wednesday, the harassment of the teenager had been reported as early as December 2022, with the minister referring to "repeated bullying and insults".
Meetings with his family as well as the students involved and their parents took place in March 2023. The father had also filed a complaint for harassment in April at the Poissy police station, but did not wish to file a complaint , we learned from a police source.
Mr. Attal announced on Wednesday the opening of an administrative investigation into the facts of school harassment and the management of the case by the National Education services.
The Versailles public prosecutor's office, for its part, opened an investigation to investigate the causes of death, inviting "to remain very cautious at this stage".
For Arthur (first name changed), 16 years old, in his first year at Adrienne Bolland high school, the news of the suicide came as a shock. "It's a very close-knit high school, we all laugh despite some bickering," says the boy, who is part of the establishment's anti-harassment unit and has followed several training courses on this subject.
Jessica Macalou, 18, in her final year of professional support, care and personal services, was also touched by the tragedy even though she did not know the young boy. "It could have been avoided if it had been taken more seriously into account," she says before entering the establishment.
The Editorial Board (with AFP)