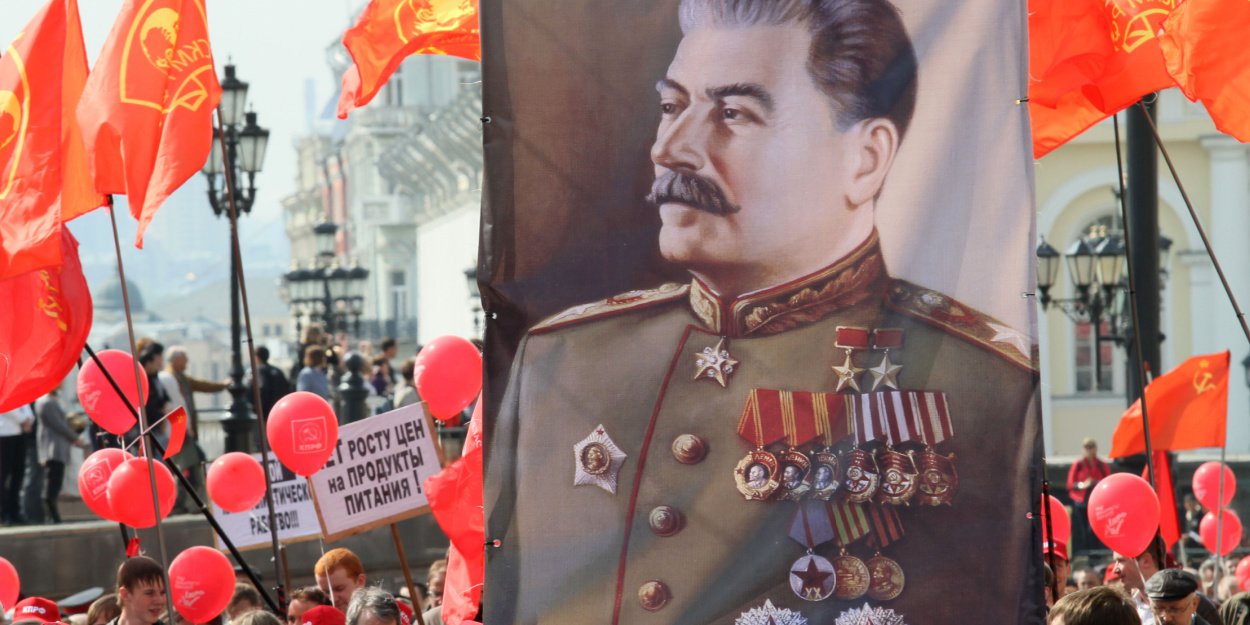 ---
Orthodox clerics who recently blessed a statue of Soviet dictator Stalin in Russia at a public event acted without the "blessing" or agreement of their hierarchy, the latter said.
On August 15, an eight-meter statue of the leader of the USSR was unveiled in front of a factory in the town of Velikie Louki, in the western Pskov region, in the presence of representatives of the local Communist Party.
According to videos published in Russian media, Orthodox clerics attended the ceremony and one of them sprinkled holy water on the statue of the dictator, known for ordering the massacre of thousands of priests and the persecution of the 'Church.
In a press release published Thursday, the local diocese, attached to the Patriarchate of Moscow, affirmed that these religious had taken part in the event "without the blessing nor the agreement" of their hierarchy.
"Their actions and statements do not express the position of the leadership of the Russian Orthodox Church and only reflect their own opinions and convictions," the diocese said, specifying that an "inspection" targeting them had been launched.
In power between the end of the 1920s and 1953, Joseph Stalin established a totalitarian regime in the Soviet Union that left millions dead.
Tens of thousands of Orthodox priests were summarily executed or deported to the gulag during this period. Thousands of churches and religious monuments were also destroyed on his orders.
In 1943, in the middle of the Second World War, Stalin had nevertheless revived the Russian Church, repressed since the Bolshevik revolution of 1917, by again allowing the election of a patriarch placed under the strict control of the secret services.
In Russia, the dictator enjoys an ambivalent memory, maintained by the Kremlin, which presents him as the father of the Soviet victory over the Nazis in 1945. Monuments to his glory, busts and statues, exist in the country, but remain rare.
The Kremlin does not deny the Soviet repressions, but minimizes them, presenting them as a tragedy without real culprit.
At the same time, he loudly glorifies the power of the USSR, particularly since the attack on Ukraine which he presents as a "denazification", in line with the legacy of the Second World War.
The Editorial Board (with AFP)
Image credit: Shutterstock/ De Visu