Rick Warren wraps up more than 40 years leading the Saddleback megachurch with the sermon he gave when the church was founded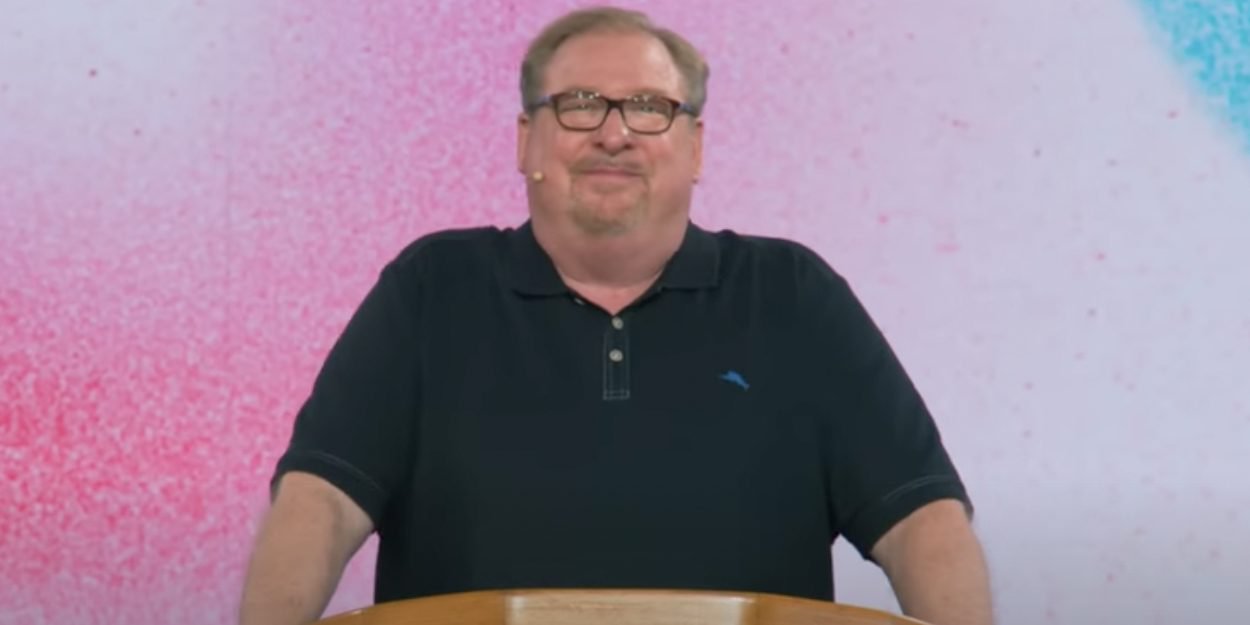 ---
Sunday, August 28, Rick Warren, pastor and founder of Saddleback Church in Southern California, delivered his final sermon to his congregation. He announced in June 2021 that he was stepping down as head of the megachurch.
"You are going to make me cry. Have I told you lately that I love you? said Rick Warren on Sunday after taking the stage to the applause of his congregation, Saddleback Church, to speak his last sermon as senior pastor.
"It has been my privilege to love you, to pray for you, to serve you, to encourage you," he added with emotion.
In June 2021, during a sermon titled "How to Discern the Best Time to Effect Major Change," Rick Warren, pastor of one of the largest churches in the Southern Baptist Convention, announced that he was stepping down.
"It's time to open a new chapter for a young leader with a new vision," he said. declared.
Last Sunday, for his last sermon, the pastor chose to repeat "word for word", the very first message he had preached in 1980, when the church was created.
Christian headlines reveals that about fifty people had attended this service of March 30, 1980 led by the young Rick Warren freshly graduated and aged 25 years.
"We didn't know each other, they didn't know me, I didn't know them, they didn't know each other. It was only 50 to 60 people who showed up in response to a letter I wrote to the community," the pastor explained.
The title of this sermon was "5 Reasons This Church is Guaranteed to Succeed". "It is good for churches to seek success," said Rick Warren, explaining that success is not measured by the size of a parish. "Success is about changing lives," he continued, emphasizing the health of churches rather than their growth.
"Healthy churches grow," the pastor said before listing goals for the congregation to achieve: welcome 20 members, train church leaders, send missionaries all over the world, plant a new church every year...
Dreams that have all come true according to Warren who believes that it is "because they are inspired by God and they are for his glory".
"I love you all so much," the preacher added in conclusion.
"I know God, and the best is yet to come because this church is destined for greatness," he continued, calling on members to continue the Saddleback journey under the leadership of new pastors, Andy and Stacie Wood. They will officially take office on September 12.
THEsaddleback church is one of the largest churches in the Southern Baptist Convention (SBC), it averages 30 attendees and 000 small groups each week. It has 7 national campuses and four others in Germany, Argentina, Hong Kong and the Philippines. Led by Rick Warren's wife, Kay, the church became actively engaged in the mid-000s in the fight against the global AIDS pandemic and poverty, particularly in Rwanda.
according to CBN News, the 68-year-old pastor is stepping down in part due to health issues. The American media indicates that he suffers from spinal myoclonus, a condition that causes tremors as well as vision problems.
Camille Westphal Perrier
Image credit: Screenshot YouTube