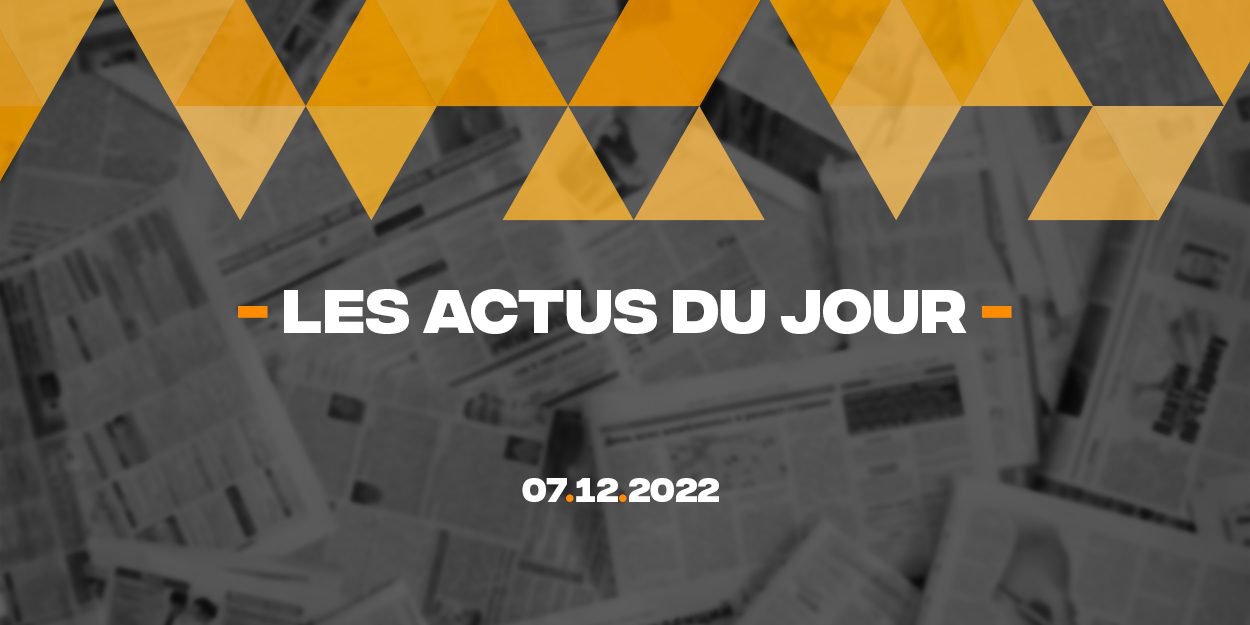 ---
Discover a summary of 5 news published on the InfoChrétienne website this Wednesday, December 7, 2022, to have a global vision of what is happening in the world, especially in the Christian sphere, in a few minutes.
Citizens' convention on the end of life: are the French really informed?
On September 13, the National Advisory Council on Ethics published an opinion entitled "Ethical issues relating to end-of-life situations: autonomy and solidarity". In the process, President Emmanuel Macron announced the organization of a citizen debate in order to obtain proposals on the subject. It's about discussing active assistance in dying. The Citizens' Convention which will debate it will begin its work on December 9, while according to a recent study, the French are ill-informed on the subject.
"Of milk and love": the moving story of a couple of missionaries at the service of orphans in Chad
Discover the exceptional adventure of Jeanpierre and Monique Burkhardt. A couple who worked for more than 50 years with Chadian orphans, carried by an unfailing faith. An inspiring story filled with joy and sometimes tears, which invites everyone to step out of their comfort zone to serve the Lord and our neighbour, whether down the street or on the other side of the world. .
In India, Christians seek police protection for singing Christmas carols
In India, in the state of Karnataka, Christians are afraid to sing Christmas carols because of the pressure placed on them by the anti-conversion law. They therefore turned to the police to ask for their protection. "It's a sad development," laments Pastor Ramesh J Keng, who sees these Christmas carols as a way to "spread peace."
Nigeria, India, and Afghanistan: Major Absent from US International Religious Freedom Lists
Each year, the US president examines the status of religious freedom around the world and lists countries whose governments have committed or tolerated "particularly serious violations of religious freedom." Among the notable absentees from these lists, Nigeria and India, arousing the indignation of the USCIRF, the American Commission on International Religious Freedom. Its director, Nury Turkel, denounces a "failure of the State Department".
Before the day of secularism, the debates on the law of 1905 replayed in the National Assembly
An abbot in a cassock upwind, then Aristide Briand in defense: the debates on the law of separation of the Churches and the State of 1905 were replayed Wednesday in the hemicycle of the National Assembly, two days before its anniversary date of December 9. Members of the Comédie Française embody these prestigious speakers, in front of some 300 middle and high school students.
Writing