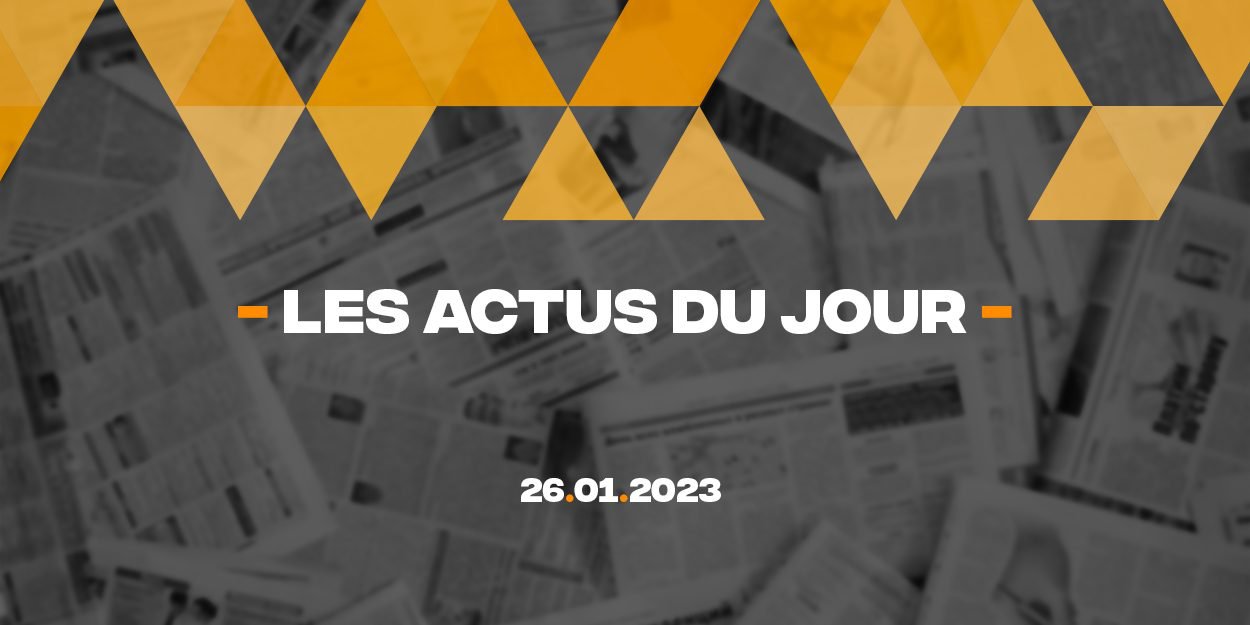 ---
Discover a summary of 5 news published on the InfoChrétienne website this Thursday, January 26, 2023, to have a global vision of what is happening in the world, especially in the Christian sphere, in a few minutes.
Deadly machete attack in two churches in Spain
In Spain, a man attacked the church of San Isidro in Algeciras and the church of Nuestra Señora in La Palma with a machete. We deplore the death of a sexton and the wounds of a priest. The alleged perpetrator has since been arrested by the police. His identity and nationality have not been communicated by the authorities. An investigation for "terrorism" has been opened by the Spanish police.
The Christian publishing house Première Partie takes over Éditions Salvator
In a press release published on Monday, Éditions Première Partie announced their "acquisition of Editions Salvator". Under the aegis of a common director, the two houses thus intended to "respond to the strong spiritual expectations of the time". Pierre Chausse, leader of Première Partie, succeeds Yves Briend, former CEO of Salvador. The artist and entrepreneur Grégory Turpin, at the head of Première Partie Music, has been appointed administrator.
Five things to know about DR Congo, Africa's largest Catholic country
The Democratic Republic of Congo (DRC, ex-Zaire), where Pope Francis is expected on January 31, is the largest Catholic country in Africa, with a rich basement but a poor population, plagued by armed violence in its eastern part. For various reasons, between conflicts and poor management, two thirds of the approximately 100 million inhabitants live on less than 2,15 dollars a day, the level set as the international poverty line, according to the World Bank.
Blocking of Nagorny Karabakh: Yerevan accuses Baku of an attempt at "ethnic cleansing"
Armenia accused neighboring Azerbaijan on Thursday of wanting to carry out "ethnic cleansing" in the disputed region of Nagorny Karabakh, by forcing the Armenians who live there to leave this territory, which has been confronted for weeks with the blocking of a vital axis for its supply. Due to the lockdown, the separatist enclave of some 120.000 people is facing power and internet cuts, as well as problems with heating and access to food and medicine.
Benoît Jeanson, pastor in Seine-et-Marne has created a "Church for those who do not like the Church"
For his Church of La Brie, in Seine-et-Marne, of which he is the main pastor, Benoît Jeanson and his teams have formulated a vision: to invent "a Church for those who do not like the Church but who do not have not necessarily a problem with God! Through her, Benoît wishes to speak of God to as many people as possible. "Faith is the motor of our life, it gives it meaning, it brings us peace, it has concrete implications in our decisions. That's why we want to pass it on to everyone..."
Writing