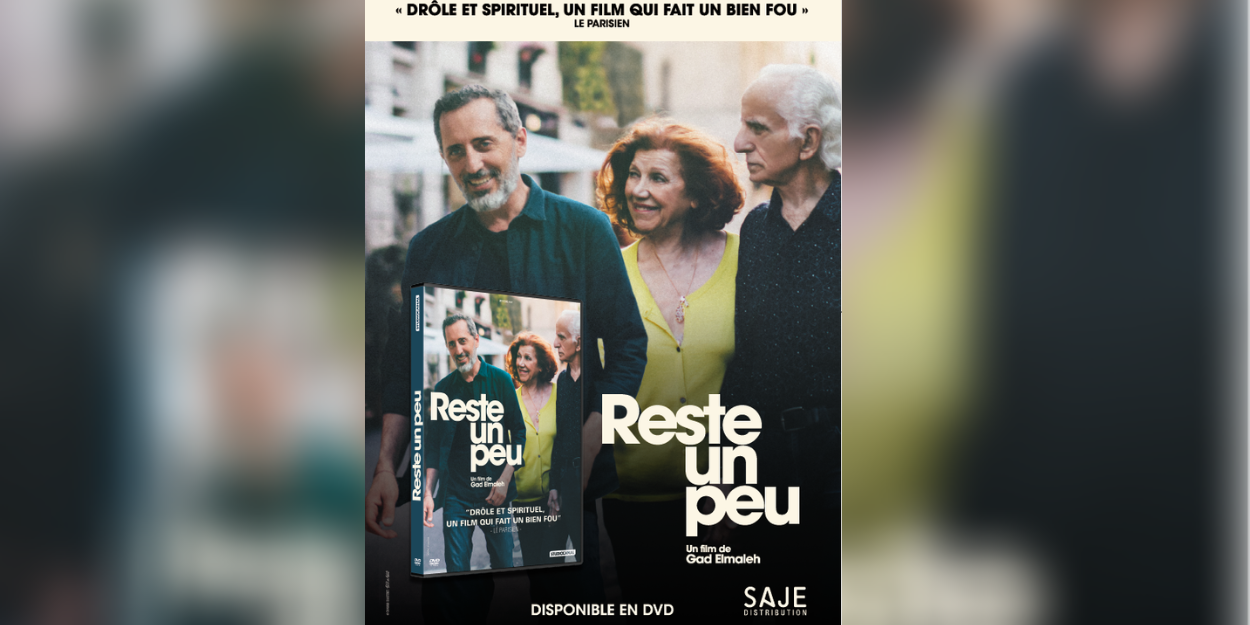 ---
The film Stay a bit, directed by Gad Elmaleh and released in cinemas in November 2022, is finally available for sale on DVD or on VOD on saje+. This autofiction in which Gad Elmaleh recounts his journey of faith brought together no less than 500 spectators in dark rooms.
The actor-director had made a major promotional tour in the cinemas of France to exchange and talk as much as possible about his film with the spectators. Many meeting sessions were organized.
The film being intergenerational, it offers multiple avenues accessible to everyone, to evoke their journey of faith, life, questions, our relationships with our parents.
DVD includes two interviews as a bonus, one with Father Barthélémy, parish priest in Boulogne, and the other with Rabbi Pierre-Henri Salfati.
These two personalities play their own role in the film, as is the case of the whole family of Gad Elmaleh. If you missed the film at the cinema, don't wait to discover it with family, friends, at home. The film is available for purchase on DVD or on the online platform SAJE+.
Discover without delay the trailer of the film:
Marie-Laure Liller