Resisting oblivion in the face of crises is one of the challenges of the ASAH collective, which brings together NGOs and Christian associations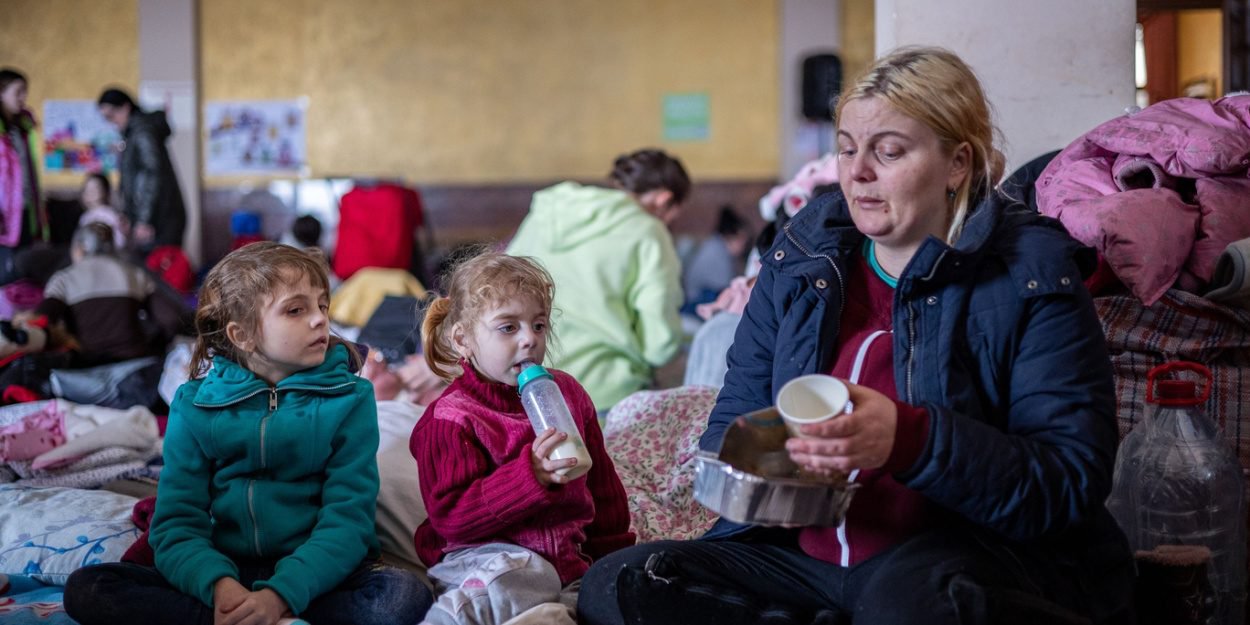 ---
With major crises coming and going, it's hard to keep track of everything. A bit like we would on TV, we tend to skip from crisis to crisis and forget the previous crisis even if it is not over. Helping the poorest, the people most affected by natural disasters, wars or famines, requires perseverance and concentration!
The ASAH collective brings together NGOs and Christian associations that work with perseverance in one or more humanitarian projects, to bring relief and defend causes in villages as well as in several countries.
Their challenge? Persevere, provide effective help and resist oblivion.
The members of the collective work tirelessly to raise awareness and help us keep in mind the challenges of this world.
Today's invitation is simple but important: resist oblivion, stay informed and support.
Support for an association takes many forms: there is prayer, words of encouragement, sharing news on social networks, volunteering, donation...
To name just a few, here are crises that are little talked about but so real and terrible:
Lebanon :
"In Lebanon, the health sector is on the verge of collapse as the need for health services increases dramatically. Amid a cash-strapped population, Lebanon's healthcare system continues to rapidly disintegrate as the country grapples with one of the world's worst economic crises. » Medair
Armenia:
"Never in a very long time have our people lived with so much insecurity and uncertainty about their present and their future. I met a depressed, anxious population, which no longer knows where its help will come from. » Hope for Armenia
The DRC:
"The Democratic Republic of the Congo is in the grip of constant terror. Millions of people experience this insecurity on a daily basis. They have to give up everything to save their lives, sometimes several times in a row. The DRC has nearly 6 million displaced people. It is one of the most complex crises in the world. » Medair
Haiti:
"After the gang violence and corruption, after the gas price hikes announced by a government desperate for financial autonomy, and the protests that followed; after shortages, blockages of fuel depots, schools and hospitals closed, here comes cholera. And Haiti calls for outside help. But what the country needs above all is support to guarantee true independence. » DEFAP
Martin Luther King, when presented with the Nobel Peace Prize in 1964, said:
"Today, in the night of the world and in hope, I affirm my faith in the future of humanity. I refuse to believe that present circumstances render men incapable of making a better earth. I refuse to share the opinion of those who claim that man is so captive to the night that the dawn of peace and brotherhood can never become a reality. I believe that truth and love, without conditions, will indeed have the last word. Life, even temporarily defeated, always remains stronger than death. I firmly believe that there remains hope for a bright morning, I believe that peaceful kindness will one day become the law. Each man will be able to sit under his fig tree, in his vineyard, and no one will have any more reason to be afraid. »
It is driven by this Christian hope that the member associations and NGOs of the collective run this marathon of international solidarity and refuse to forget. Do you want to answer this call in turn?
It is of course impossible to be mobilized in all associations. The ASAH collective encourages you to discern the cause, the country that is close to your heart, and to lend your support. Concentrating your help does not prevent you from thinking about other crises, that is the advantage of prayer and that is not forgetting!
Amelia Roumeas, Collective coordinator ASAH
Image credit: Shutterstock / Sodel Vladyslav