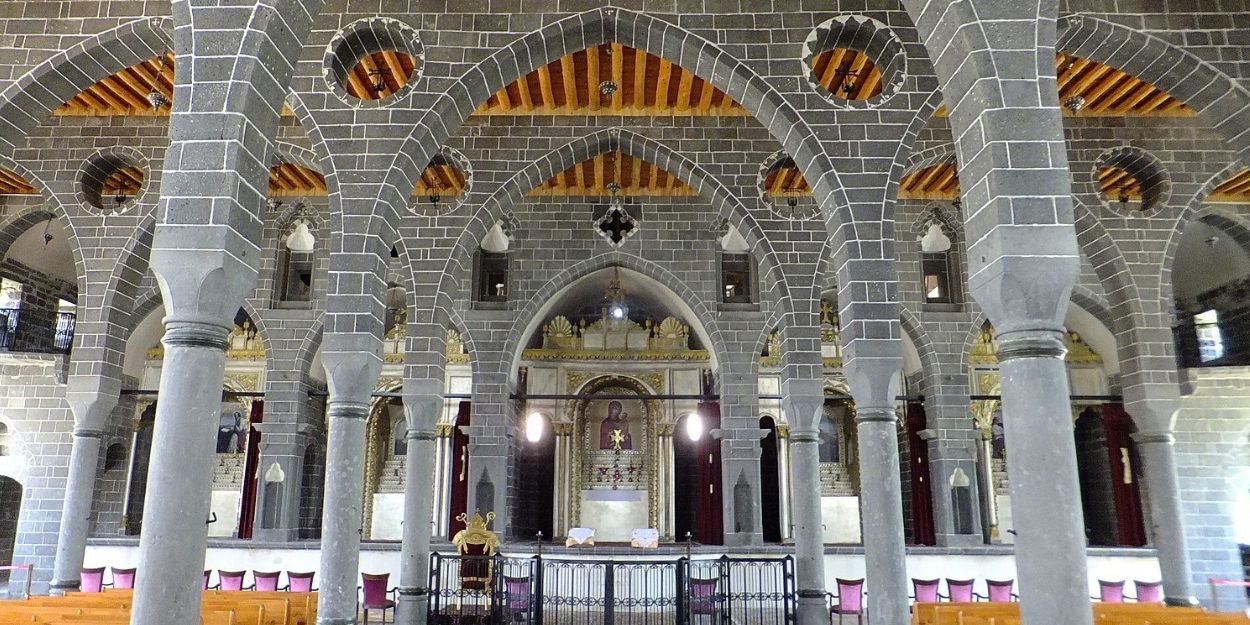 ---
After 7 years of closure, the Saint-Cyriaque church is reopening its doors in Turkey.
The press agency Asia News speaks of a "historic day". The largest Armenian church in the Middle East has reopened after 7 years of closure. L'Saint Cyriaque church (Surp Giragos) in Diyarbakır was no longer welcoming worshipers following clashes between the Turkish army and Kurdish independence paramilitary groups linked to the Kurdistan Workers' Party (PKK).
First service in Surp Giragos #Armenian: Church in 7 years, which is reopened today. The church, largest in the middle east, was damaged by the terrorist PKK in 2015 and restored by the #Turkish Government. @SahakSrpazan @TCKulturTurizm @csbgovtr_en pic.twitter.com/ZyWLC6558F

— 🇹🇷 Umut Acar (@AcarUmut) May 7, 2022
The Armenian Patriarch of Constantinople Sahak II Mashalian and the Turkish Minister of Culture and Tourism Mehmet Nuri Ersoy were present during this mass.
The Saint-Cyriaque church was first closed during the transition from the Ottoman Empire to the Turkish Republic. In 1913 it was used by the Imperial German Army as their headquarters. From the end of the first war to the 1960s, it became a fabric warehouse, before being returned to the local Armenian community by the Turkish government. The building had then suffered numerous damage and destruction. A renovation campaign was then put in place.
In 2015, she received the European Union Prize for Cultural Heritage. Then the city will be taken in clashes between the Turkish army and armed members of the Kurdish Workers' Party (PKK). The church will again suffer significant damage before being restored again.
Minister Ersoy wished in his speech that places of worship "may be throughout Anatolia a sign of respect and brotherhood among us", highlighting the importance of their protection.
For the Armenian Patriarch Sahak II, "the opening of this church can represent a lifeline". He goes so far as to speak of an "important and significant message of friendship in terms of improving Turkish and Armenian relations".
MC
Image credit: Creative Commons / Wikimedia