See you Sunday from 8:30 a.m. on France 2 for an "interreligious morning" on the theme of fraternity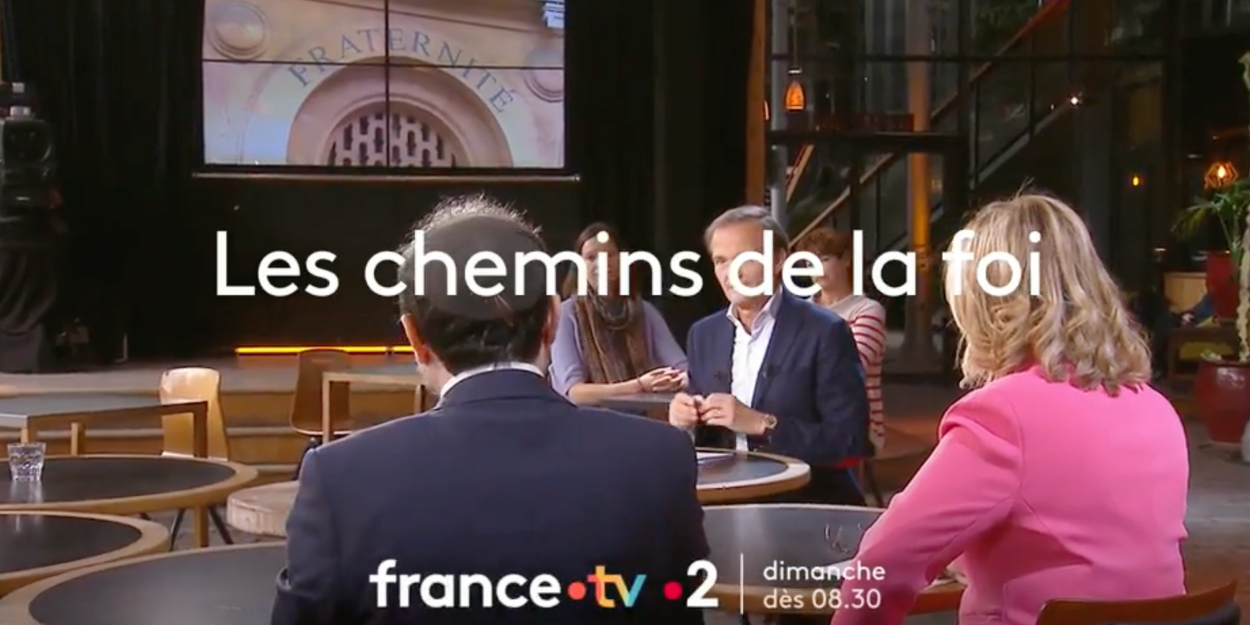 ---
All the religious programs of the Paths of Faith, offer you an interreligious morning this Sunday at 8:30 a.m. on France 2, to exchange and compare their traditions on the theme of fraternity.
Fraternity is the third element of the triptych of a motto that no one is supposed to ignore in our country. Alongside liberty and equality, pillars of the Republic, fraternity has taken its place throughout history, and not just on the pediment of town halls or public schools. It is often weakened even though it proves to be essential in a world where the tendency is to withdraw into oneself, even to rejection and violent confrontation.
The relationship to the other, with its differences, has been inscribed from the outset in the traditions of the different religions.
During this interreligious program, presented by Christian de Cacqueray and produced by Damien Pirolli, guests gathered around their respective faiths will have the opportunity to come back to the essential issue of maintaining this fraternity for our humanity:
- Michel Younes, professor of theology at the Catholic University of Lyon for the Christian tradition
- Grand Rabbi Olivier Kaufmann for the Jewish tradition
-Louisa Nadour, poetess and Khardiata Ndiaye, president of the "Passerelle" association in Marseille for the Muslim tradition
- And Marie-Stella Boussemart, former president of the Buddhist Union of France and doctor in Tibetan for the Buddhist tradition
So, see you Sunday at 8:30 a.m. on France 2 for an interreligious morning to "build universal brotherhood"!
Camille Westphal Perrier