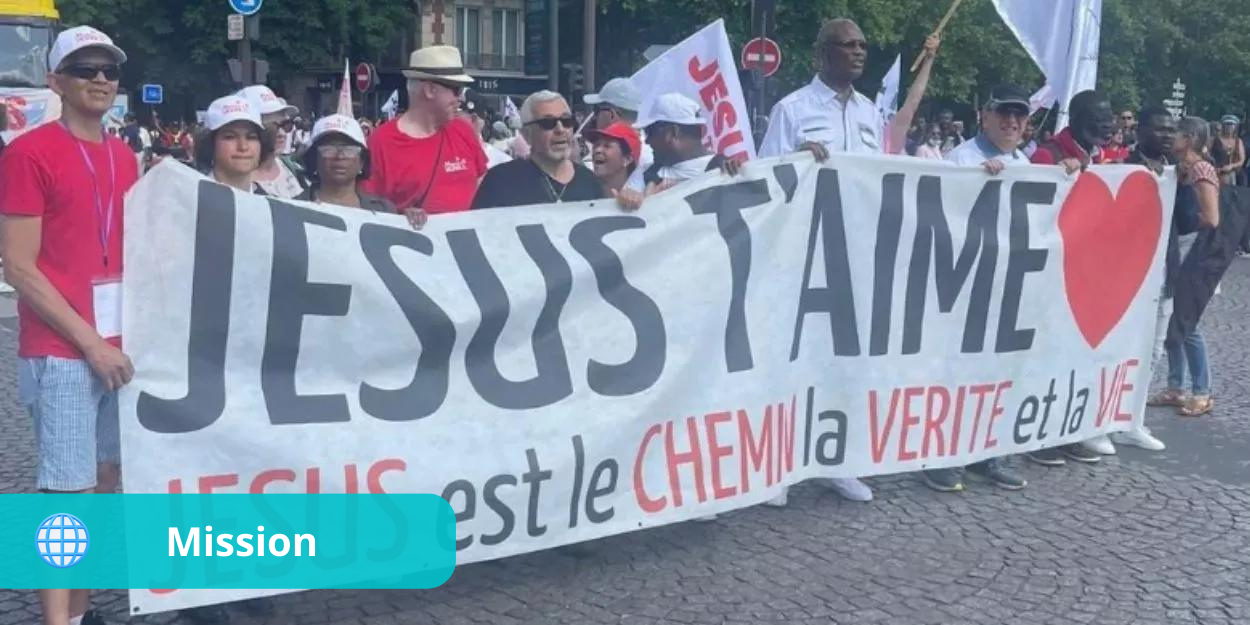 ---
In 2023, the March for Jesus will be divided into several regional events. In Paris it will take place on Saturday June 3. More than 20 people are expected on this occasion in the streets of the capital to proclaim the name of Jesus!
Un info brunch was recently organized to prepare for the next March for Jesus scheduled for Paris on June 3. Pastors, heads of churches, associations, journalists, worship leaders and influencers from Ile-de-France gathered at the Grand Paris MLK space in Créteil to prepare for this highlight of the calendar!
As indicated on Twitter by the director of communication of the National Council of Evangelicals of France (CNEF), Romain Choisnet, more than 20 people will be expected at this event "with their songs, dances, and good news for all! »
✅ The March for Jesus 2023 will take place in Paris on June 3! More than 20 people are expected, with their songs, dances, and Good News for all!

- Romain CHOISNET (@comcnef) -
After two years of forced break due to Covid-19, on May 21, 10,000 people marched through the streets of Paris with the sole purpose of proclaiming the love of Jesus. A mobilization that brought together Christians from all over France, because it was a National March.
All generations (with a majority of young people between 25 and 35), ethnic groups and Christian sensibilities were represented.
The president of the Federation of the March for Jesus France (MPJF), Paul Olivier Pluquet, had then announced that theMPJF objective for 2023 was to organize as many marches as possible so that this surge of love and unity, witness to the Good News of Christ, spread and set France ablaze!
Thus, in addition to the meeting scheduled for June by the Walk for Jesus Paris chaired by Pastor Gilbert Leonian, other regional events should take place in several cities in France.
A demonstration which intends to testify to the unity between Christians and has above all the objective of proclaiming the love of Christ and touching hearts!
For more information, visit the website, the account Instagram or page Facebook of the March for Jesus France Federation.
Salma El Monser
Image credit: Screenshot Instagram/ March for Jesus, May 21, 2022